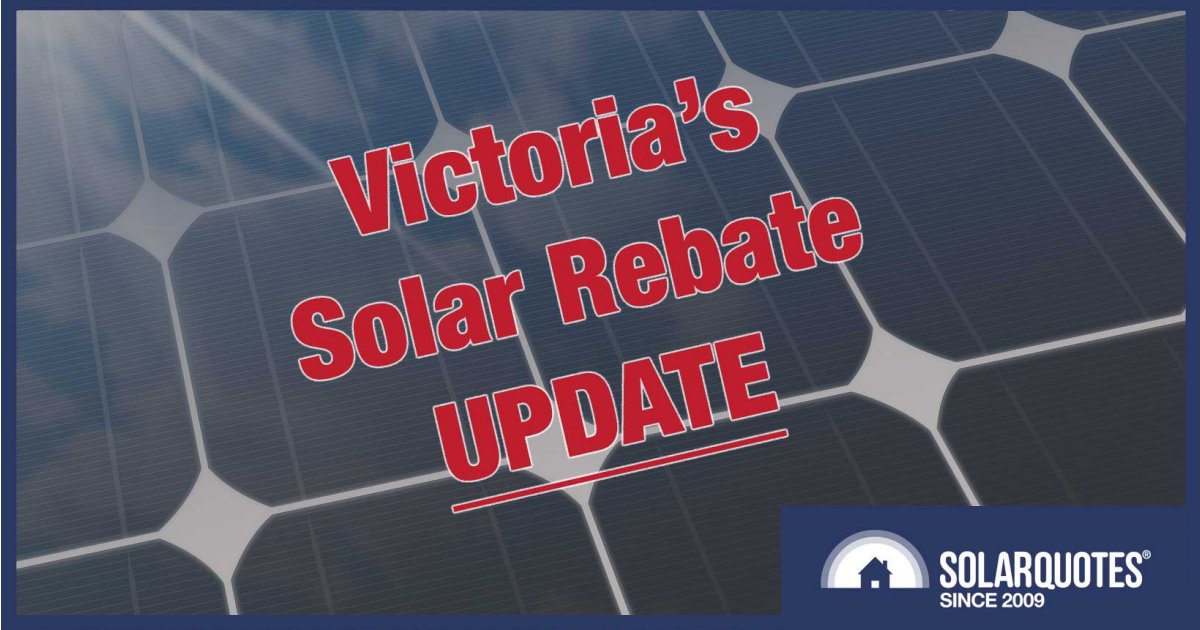 The Victorian Government has listened to the concerns of the community and the state's residential solar power sector, announcing this morning a major increase in solar panel rebate allocations for next month.
This month's allocation of 3,767 rebates was gone in just 90 minutes after release on August 1, leaving thousands of Victorians frustrated and more businesses in dire straits.
Solar Victoria announced this morning for September, the program will release 6,500 rebates on September 2 (next Monday) and a further 3,250 rebates two weeks later, for a total of 9,750 rebates across the month.
6,500 rebates will be released across October, but past that allocation levels aren't clear at this point.
UPDATE 4.45PM:  Allocations for the following months are detailed below: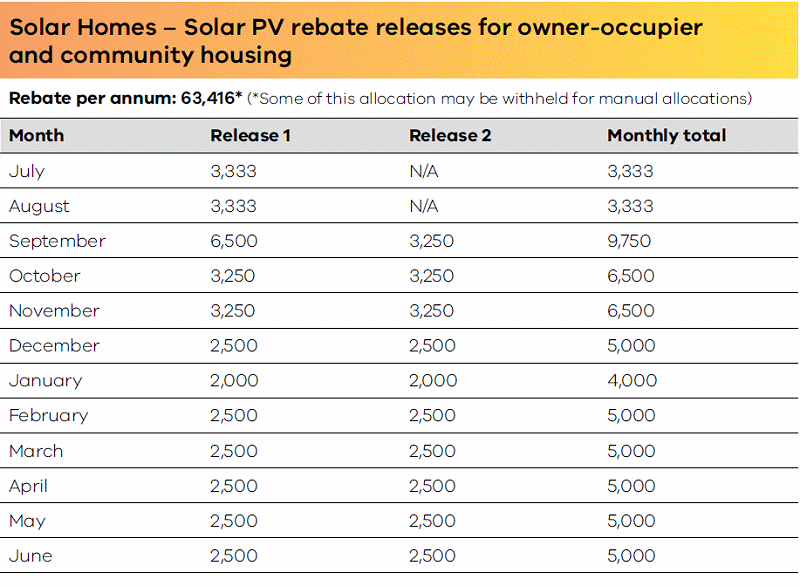 Solar Victoria says the value of the rebate will remain the same for now; i.e. up to a value of $2,225 or 50% of the price of a solar power system – whichever is lowest.
"This is a great move by Solar Victoria," said SolarQuotes founder Finn Peacock. "Thanks to them, and thanks to all the groups campaigning and lobbying the Victorian Government for change. I hope the almost 10,000 rebates in September is enough to clear the pent-up demand so we can get back to normalcy and solar firms can finally get enough stability back to re-hire laid- off staff."
The Victorian Government says the expansion is part of a major push for the state to reach a target of 50 per cent renewable energy by 2030.
Other Solar Homes Changes
Other changes to the program include:
A number of rebates will be reserved for manual applications for Victorians who don't wish to use the online application process.
From tomorrow, solar retailers will be able to lodge final online quotes via the Solar Victoria portal at any time.
An Industry and Customer Reference Group will be established to improve communications with both groups.
Small Business Victoria will set up a business mentoring program.
There will be further emphasis on safety, with more audits to occur post-installation.
The entire Solar Homes Package program runs over ten years and aims to support the installation of PV, solar hot water systems or battery storage for 770,000 homes. The scheme has been hugely popular since its launch in August last year, so much so the state's residential PV sector – which was already cruising along nicely prior to the rebate – grew significantly to cater to demand.
When the rebate tap was suddenly turned off in April and allocation levels weren't matched to demand in July and August when the program rebooted, this created significant fallout for households eager to install panels via the subsidy and for solar businesses.