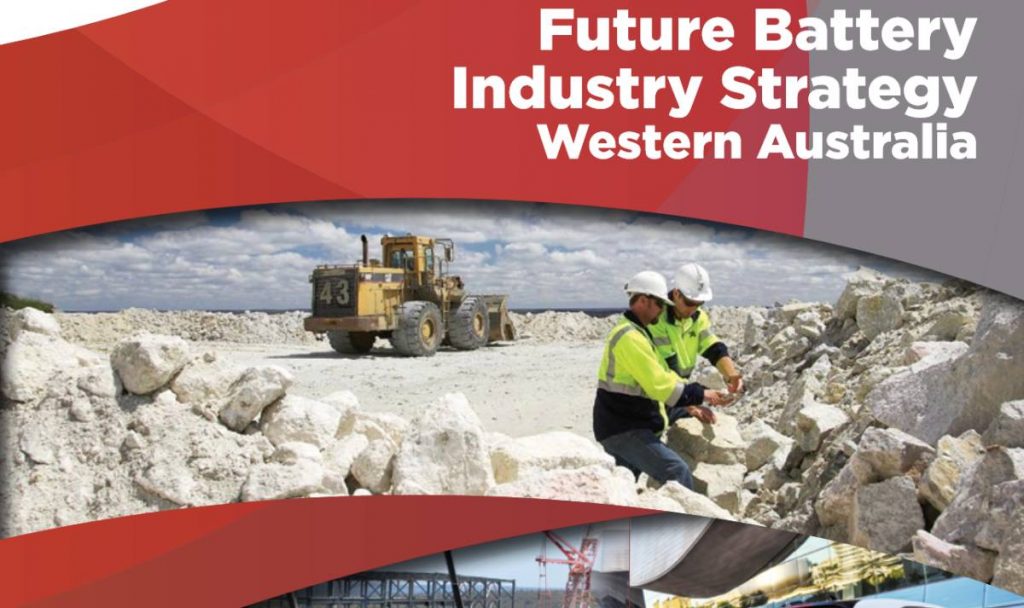 WA Premier Mark McGowan says the battery industry offers a once-in-a-lifetime opportunity for Western Australia.
The McGowan Government took the wraps off its Future Battery Industry Strategy yesterday, which it says won't just help turn WA into a leading exporter of battery minerals and materials, but also of technologies and expertise.
"Our Future Battery Industry Strategy will drive the development of the Western Australian battery materials industry that will create local jobs, contribute to skills development and economic diversification, and maximise benefits to regional communities," said the Premier.
Among the first actions  is development and implementation of a strategy to attract global battery and electric vehicle supply chain investors and manufacturers. Future steps will include addressing current and future skill gaps, and assisting small to medium tech companies with access to infrastructure and funding .
The McGowan Government is also still very keen to see the Future Battery Industries Cooperative Research Centre call Perth home and has already committed $6 million to its pursuit of the Centre. The goal of the CRC is the development of more efficient, reliable and safe energy storage systems.
One-Stop Battery Mineral Shop
Western Australia is a one-stop shop for minerals required to produce electric vehicle and solar batteries. Most of Australia's lithium mining activity occurs in the state and site works recently commenced for a lithium hydroxide manufacturing plant in the Kemerton Strategic Industrial Area, north-east of Bunbury. In addition to lithium, WA also has significant deposits of nickel, cobalt, vanadium, graphite and other rare earth minerals.
The WA Government's Future Battery Industry Strategy home page boasts:
WA is the global leader in lithium production (but it appears Chile isn't far behind)
The state has the fourth largest vanadium and manganese resources
The second largest reserves of cobalt
The largest nickel resources.
"Western Australia has all the battery minerals you need to make batteries and energy technologies, we also have a stable and robust economy with low sovereign-risk, and we're world-leaders in research and development," states Mines and Petroleum Minister Bill Johnston.
Beyond Battery Mineral Mining
In the foreword of the Strategy document, WA's Chief Scientist Professor Peter Klinken AC says this isn't a time to be risk averse or to just dig stuff out of the ground and ship it overseas.
"Future generations could look back and rightfully ask 'What were you doing when you had all the elements necessary for battery production, and you chose to ignore them?'"
Professor Klinken is eager to see manufacturing of battery components and cells, along with battery assembly and recycling happening in the state.
The full Future Battery Industry Strategy can be downloaded here (PDF).