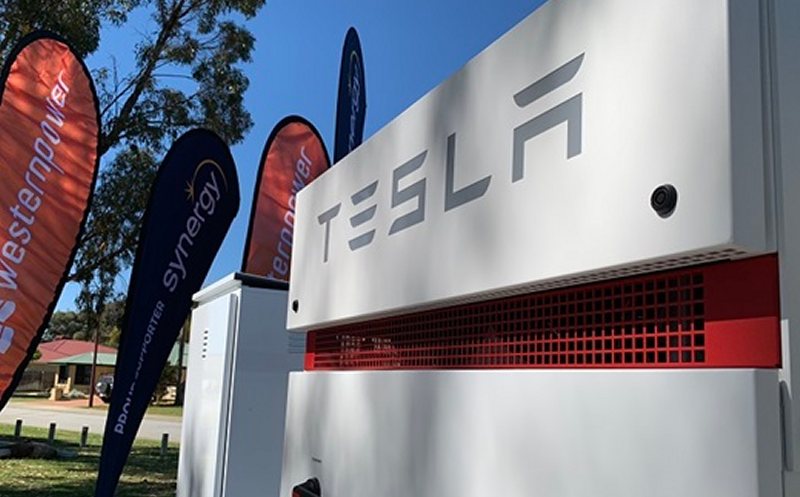 Western Power/Synergy built it, and they have come. Interest in the PowerBank battery storage trial was such that it has started three months early; going live yesterday.
PowerBank is a 420kWh Tesla Powerpack battery system connected to the grid in Meadow Springs, a suburb of Mandurah in Western Australia. During the trial, 52 local solar households will "feed in" and draw energy from the system, without the significant up-front cost of a solar battery storage system. Each customer is allotted 8kWh of virtual storage at a cost of $1 a day.
However, participants won't have free rein over their 8kWh of virtual storage – they'll only be able to tap it after 3pm each day.
Recruitment of participants for the trial started on October 17, with Synergy contacting 200 eligible households by mail. It took just 2 weeks for 52 households to agree to take part, so the decision was made to commence the trial far earlier than anticipated.
"PowerBank is another example of smarter investment by two of WA's utilities into network infrastructure that has the potential to benefit all customers with an existing grid connection," stated Western Australian Energy Minister Ben Wyatt. "For customers with solar panels, this is a simple opportunity that uses the existing network connection to their home, requires zero augmentation to their connection, and delivers savings and flexibility to suit their needs."
As well as being a cheaper way for households to access storage, Mr. Wyatt said it was a more cost-efficient approach to managing solar growth in residential areas compared to substation or transformer upgrades.
Mandurah MLA David Templeman said response to the trial invitation indicated residents of his area are innovators and keen to embrace new technology.
"The people of Meadow Springs have already shown just why it was right they were chosen for the trial," he stated. "I look forward to following the results of the trial and hope to see more projects like this rolled out across the area."
The PowerBank trial, which represents the first time a utility-scale battery system has been integrated into an established major Australian metropolitan electricity network, will operate for 2 years. Participants aren't locked into the trial, so perhaps others may get the chance to join if any of the original participants decide to opt-out.
Meadow Springs' postcode – 6210 – has a population of 68,316 (2016 Census) and is home to more than 12,000 small scale solar power systems with a collective capacity approaching 36MW.