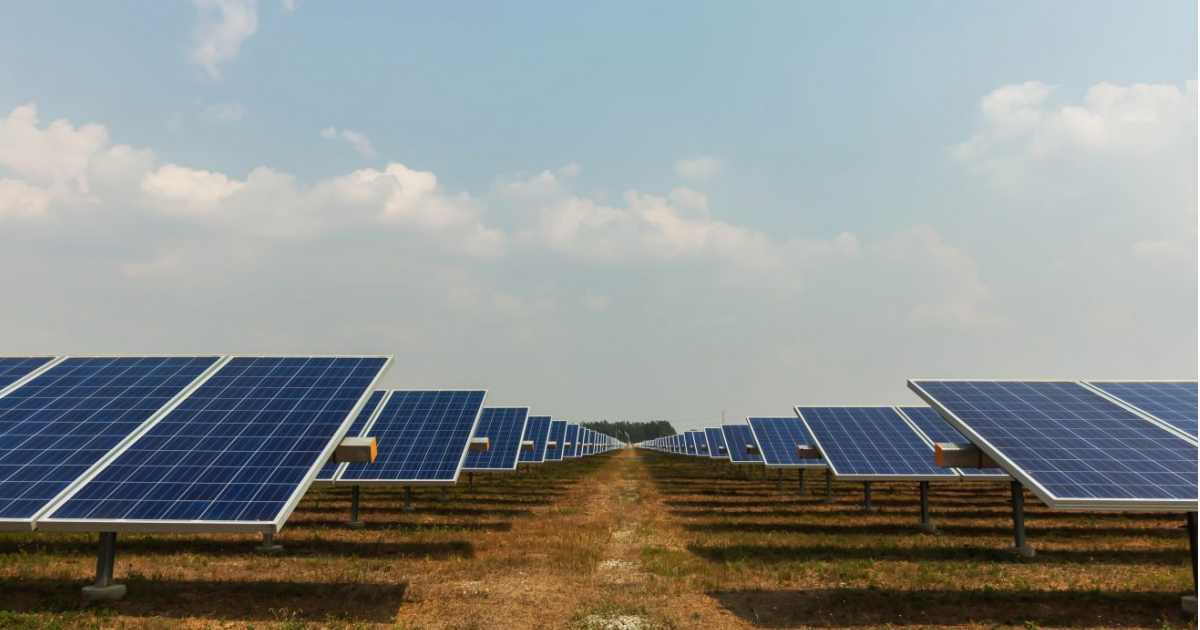 The NSW Government has approved development of a $135 million solar power + battery storage project in the state's Central West region.
To be situated approximately 17 kilometres north-east of the town of West Wyalong, the proposed clean power station is to be built on a 562 ha parcel and have a 211 ha development footprint.
As to how much capacity the solar farm will host became a little confusing. The NSW Government's announcement states around 90MW (which may be its AC rating), the original SEARs (October 2018) stated up to 135MW and the revised SEARS (November 2018) noted up to 250MW.
The latter figure was given after applicant Lightsource Development Services Australia (Lightsource BP) determined there was sufficient eligible land at the site to install approximately 653,490 solar panels –  resulting in an estimated capacity of 250 MW.
However, the State Significant Development Assessment report also has it at 90MW, and incorporating 296,000 single-axis tracking solar panels. What happened to reduce capacity so dramatically isn't clear.
The Notice Of Decision dated November 28 states the facility will generate approximately 198,000 megawatt-hours of clean energy a year (which matches up to 90MW capacity) – enough electricity to power the equivalent around 33,600 homes and avoid more than 190,000 tonnes of greenhouse gas emissions annually.
Solar + Storage + Sheep
West Wyalong Solar Farm is to also incorporate a 50MW / 90MWh battery storage facility, consisting of 30 lithium-ion battery units.
This will be another major PV project where the intention is to integrate ongoing agriculture at the site – in this case sheep grazing, plus other activities on northern half of the project site where no infrastructure is to be constructed.
The venture will create up to 300 jobs during construction and support three  jobs during its expected 30-year operational life – which may be extended with upgrades.
West Wyalong Solar Farm will be just up the road from the 100MW Wyalong Solar Farm project, which has also been granted approval. Other approved large-scale PV projects in the general region are Jemalong Solar Farm (50MW) and Sebastopol Solar Farm (150MW).
"The West Wyalong solar farm will add to the growing hub of solar energy projects in the Riverina, bringing a fresh boost to the economy and diversifying industry in the region," said Executive Director of Energy and Resource Assessments Mike Young.
The Minister for Planning and Public Spaces is the consent authority for this type of development instead of local council – in this case Bland Shire Council – as it an electricity generating project with a capital investment value of more than $30 million and therefore classified as a State Significant Development (SSD). But in this case, Mr. Young was delegated to have final say and Council was consulted on the development.
Further information on the project can be found here.