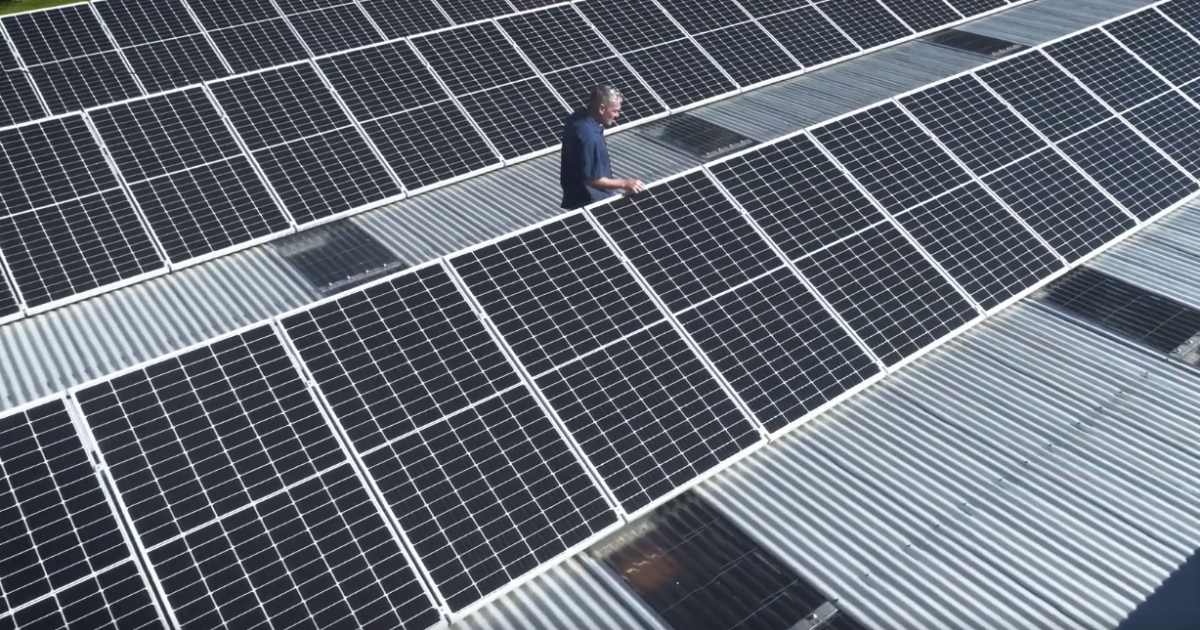 The tiny town of Licola has switched from a reliance on dirty diesel power to clean solar energy for the majority of its electricity needs.
Licola, situated in the Shire of Wellington, is around 254 kilometres east of Melbourne. While Licola only had a population of 11 at the last Census, the area can be a busy little place. The entire town is owned by Lions Clubs Australia and is home to Licola Wilderness Village, where camps have been run for disadvantaged children and special needs groups for more than four decades.
Licola is the only town in the state not on mains grid power. It generates its own electricity, pumps and treats its own water and handles its own waste management.
Electricity was becoming increasingly expensive for the tiny town as Licola relied entirely on diesel-based generation. Between fuel and generator maintenance costs, $135,000 a year was being spent on power.
A decision was made to slash electricity costs and emissions using solar energy. 600 solar panels have been installed across Licola and two large shipping containers hold batteries (total capacity unknown) and associated systems.
"That stores enough energy to get us through the night, so that the following day, when the sun rises we can start capturing solar energy again and continue on," said solar engineer Peter McKernan.
The Selectronic inverter chargers used for the project were designed and made in Australia.
Saving Cash, Slashing Emissions
Even with the added expense of the batteries, it's expected system payback will occur within 6 to 7 years. With that achieved, ongoing savings will be invested back into improving the property.
The solar + storage system is providing power for:
16 cabins (270 beds in total) in Licola Wilderness Village
Staff accommodation
Three houses off-site
Licola General Store
CFA station
Licola Caravan Park
Water pumping and treatment
Sewage system
While saving money once the system pays for itself, an immediate saving will be in emissions. The diesel generators will continue to be used at times during winter and in periods of extended low light conditions, but more than 90% of the camp's electricity requirements will be met by solar power.
"It's incredibly exciting to be able to take us from the noisy CO2 emitting generators and go to what is essentially a silent and renewable resource," said Licola Wilderness Village CEO and Operations Manager Tony Davis.
You can learn more about the Licola microgrid project in this video.