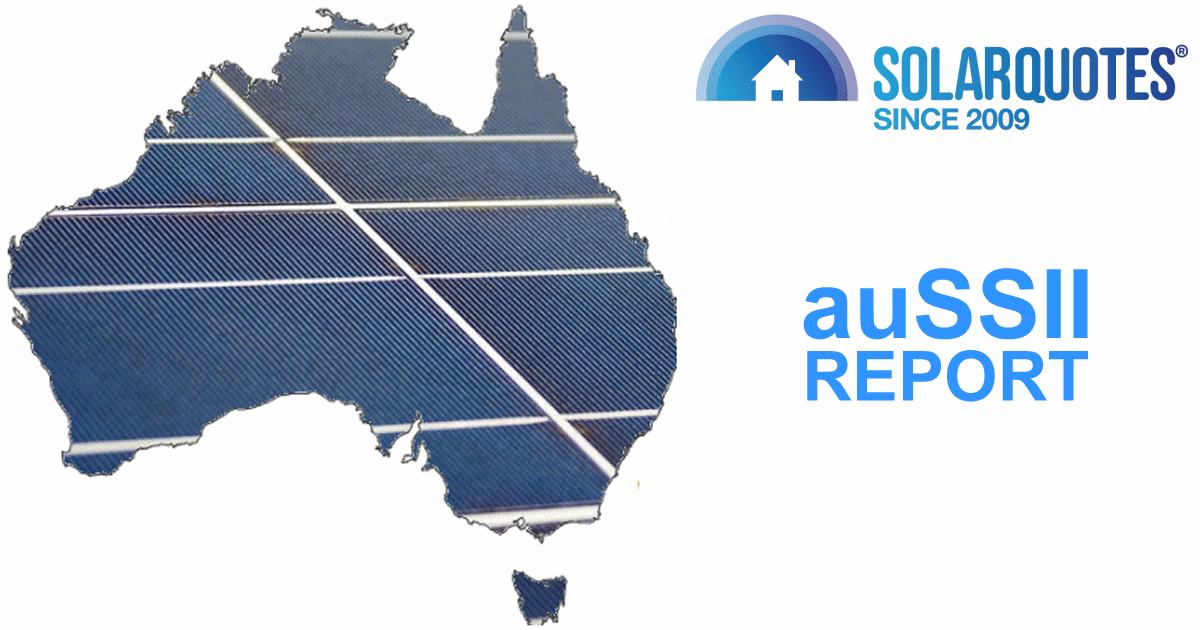 September saw plenty of interest from Australians wanting to purchase a solar power system – find out what they were wanting to have installed in the latest auSSII report.
Solar Panel System Size
Of those who used the SolarQuotes quoting service in September, 70% indicated a system size they were interested in (same as August). 73% of this group wanted pricing and details on 6kW solar or larger; a figure that has been continuing to climb – 72% in August, 69% in July and 67% in June. Interest in 3kW systems persists in its downward trajectory, with just 2.5% selecting this size (3% in August and 3.5% in July). Learn more about why bigger solar is (usually) better.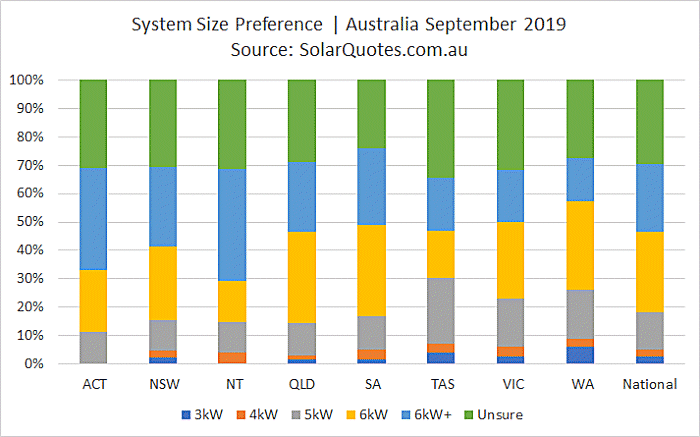 Buying Solar – Timeframe
Interest in buying a system immediately increased to 21% last month (19% in August, 18% in July). Just under 87% were keen on purchasing a system anytime from now to within 3 months (August/July 84%).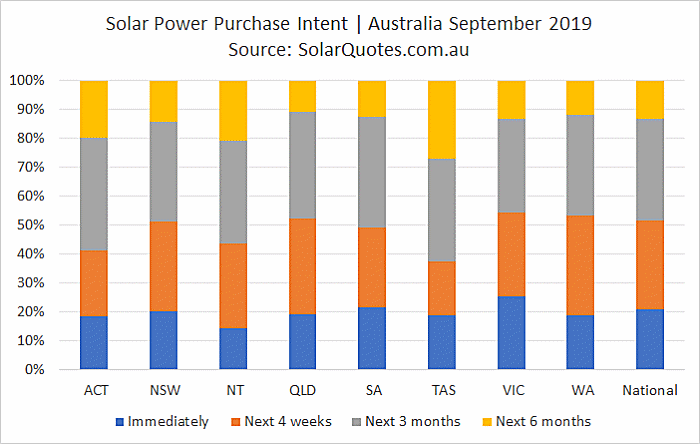 Quality And Price Considerations
13% were interested a "top quality" (most expensive) system in September – this has usually sat around the 12-13% mark for some time. Again in September, 79% were wanting details on a system offering a balance between quality and price . 7% were considering a good budget system.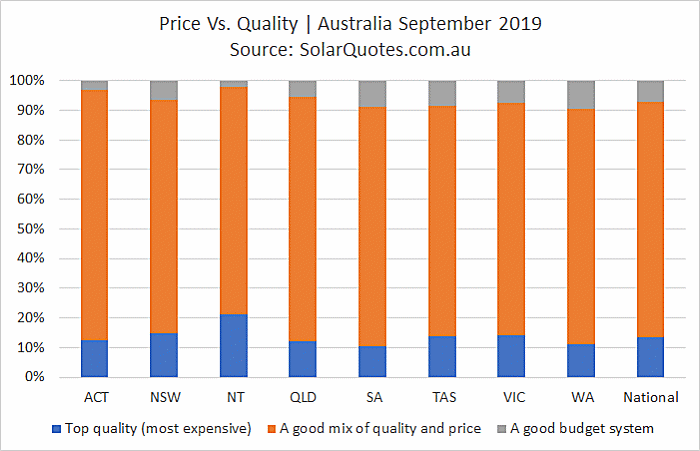 Solar Power System Monitoring
There continues to be very strong interest in optional advanced solar monitoring, with 67% indicating they wanted further information/pricing on this feature (66% in August, 63% in July).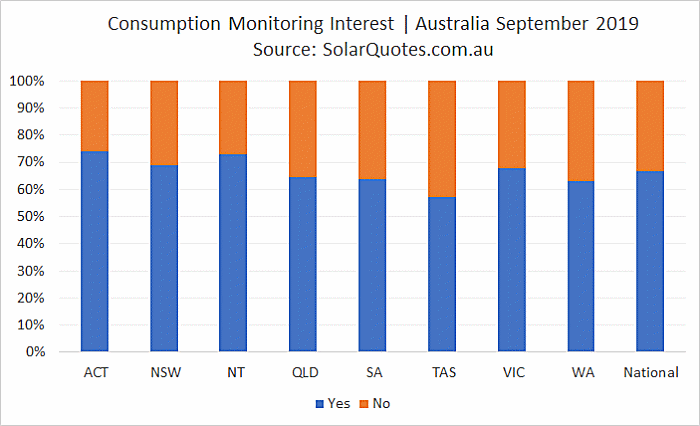 Battery Ready Solar Systems
Interest in "battery-ready" solar systems bounced back up a bit to 24% – it had been dropping each month for a while and then leveled out at 23% in August. Even though most solar installations are considered "battery-ready", we ask this question when gathering details to assist prospective installers preparing quotes with system design.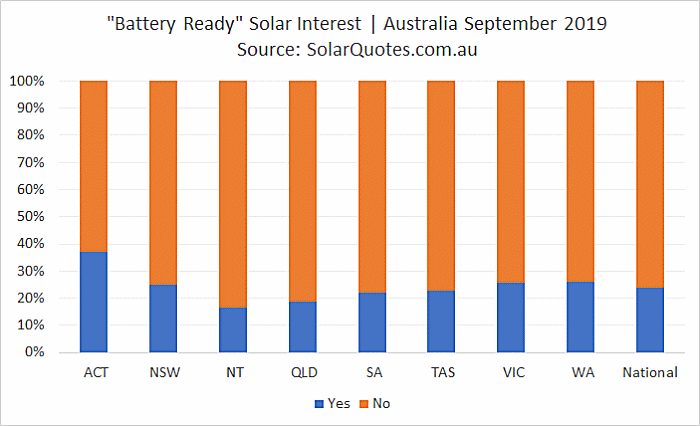 Solar PV + Energy Storage
Solar batteries attract a lot of media attention, but new potential new solar owners still don't seem to be all that interested. That's a good thing as in the majority of cases, it still remains a battery won't pay for itself within its warranty period.
In September, 5.5% expressed interest in having a home battery installed at the same time as their solar panels (August 5.5% and July 5%).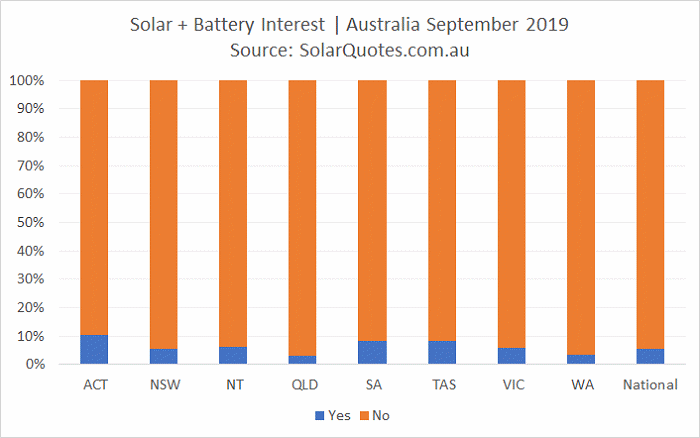 Solar Battery Capacity
For those who did want solar batteries and noted size (capacity), 16% opted for 1-5kWh (19% in August), 44% for 5-10kWh (same as August) and 39% a 10kWh+ storage system (37% August). The proportion wanting advice on battery capacity crept up to 56% (53% in August, 58% in July). Prospective buyers in this category have been above the 50% mark since we started publishing the auSSII.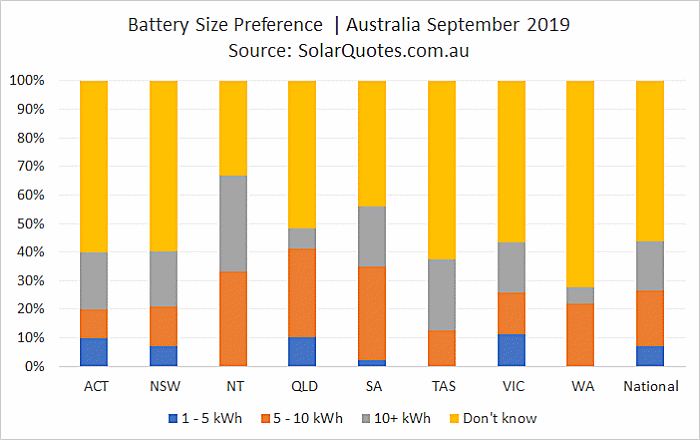 Primary Use Of Battery
Those wanting a battery primarily for backup purposes jumped in September, but still remain very much a minority – 7% (3% in August, 5% in July). Around 41% were wanting energy storage mainly for minimising grid electricity consumption (46% in August) and 51% wanted a battery for both applications (same as August).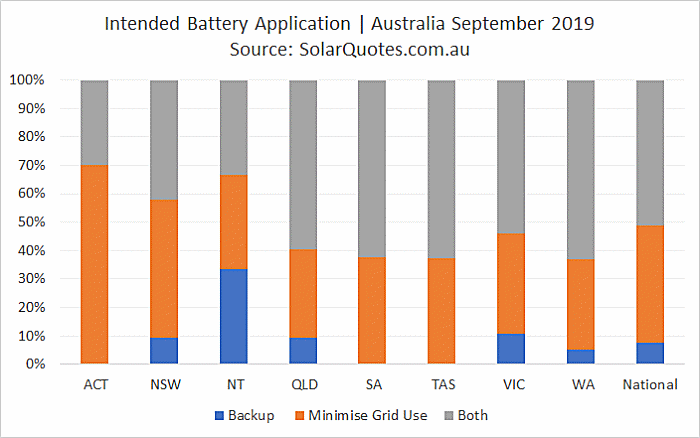 Quarterly Electricity Costs
Where quarterly electricity bills were known, 49% of Australians using our service indicated a range between $500 and $1,000 (45% in August). Those hit with bills above $1,000 a quarter increased to 13% in September (August, 11%; July, 9%)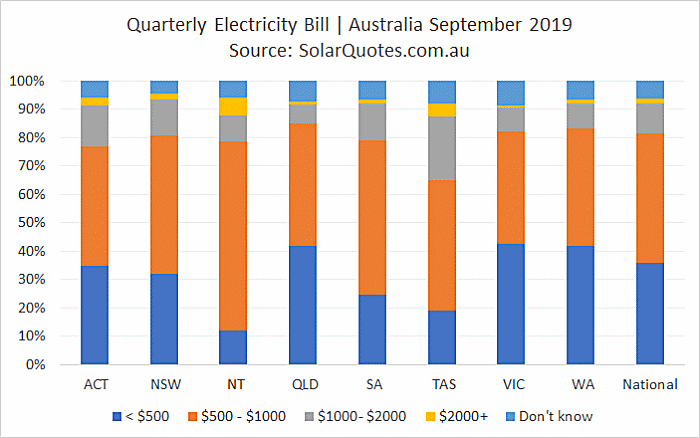 About The auSSII
Thousands of Australians use our quoting service every month in order to get up to three quotes from trusted solar installers pre-vetted by SolarQuotes – and the auSSII report is based on the information they submit.
Trusted Solar Sales Leads
If you're a quality solar business looking for customers keen to get started on installing a system, SolarQuotes provides leads that are a cut above the rest – and we've been doing so for a decade. Learn more.
auSSII Reproduction
You're welcome to reproduce content from these reports, but acknowledgement of the page any content is sourced from is required.