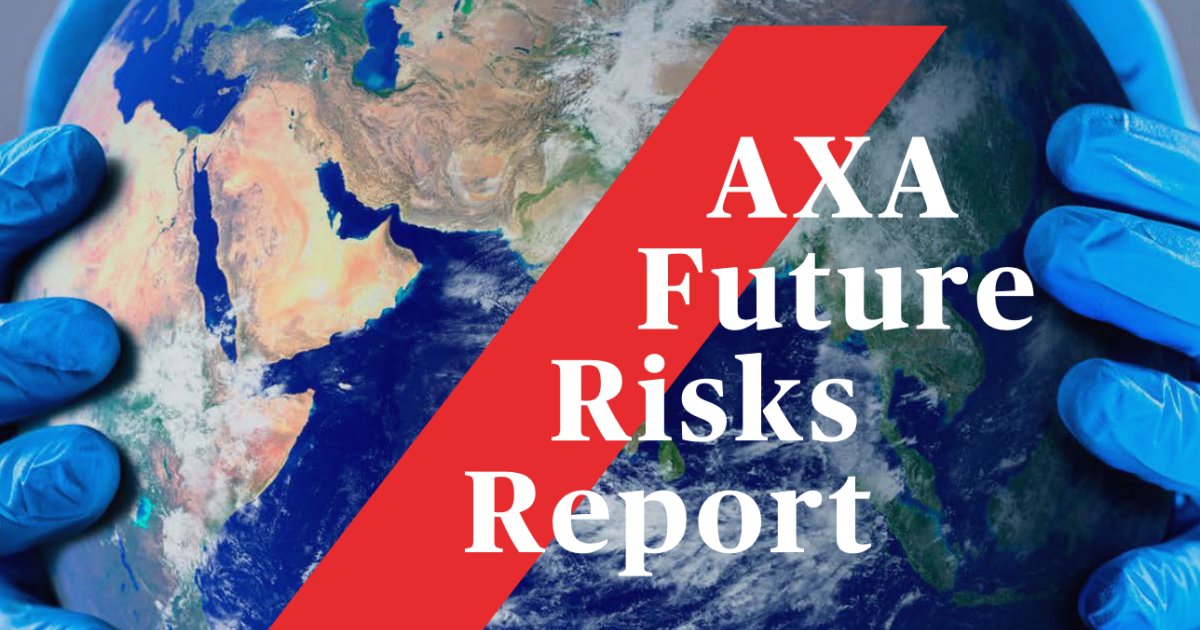 AXA's seventh edition of its Future Risks Report states climate change has been knocked from the no.1 spot this year. No prizes for guessing what took its place.
The Future Risks Report highlights the perceptions of risks of more than 2,700 risk experts from 54 countries, and close to 20,000 of the general population.
Climate change-related risk had held the no.1 spot for years, but in 2020 it came in second to pandemics and infectious diseases; which ranked at no.8 last year.
That this should steal the attention is no surprise given COVID-19.  However, the perceived risk level of climate change varied on geography. It remained the number one perceived risk in Europe but fell to third place in Asia and America. In North America, the proportion of experts who consider climate change a major risk has plummeted from 71% in 2019 to 46% in 2020.
In Australia, just 55% selected climate change as one of the top five emerging risks that may have a significant impact on society at large in the next five to ten years – and it wasn't that long ago the place was on fire.
The changing attitude concerns AXA.
"There is a danger that, in focusing on COVID-19, the issue that is most pressing and visible, other emerging risks such as climate change or pollution get overshadowed," said AXA Group Chief Risk Officer Renaud Guidée.
Even in the economic recovery from COVID, there's risk building back better will be trumped by building back buggered in terms of climate change. The Organisation for Economic Co-operation and Development (OECD) recently expressed concern about recovery cash going into fossil fuels and stated the case for making COVID-19 recovery greener. OECD Secretary-General Angel Gurría made mention of solar PV employing more people per unit of investment and energy than fossil fuel based electricity generation.
CEO of AXA Thomas Buberl said this year's edition highlights the growing interconnection of risks.
The Future Risks Report can be viewed here.
What Is AXA Doing About Climate Change?
AXA is a French multinational insurance and investment management firm. It has a presence in 57 countries including Australia, boasts 160,000 employees and distributors, and serves 108 million clients. So, it has a bit of influence.
The report is interesting, but it's much easier to engage in hand-wringing over climate change than to act on it. However, AXA has committed to sourcing 100% of electricity consumed at its office sites and AXA-owned data centers from renewable energy sources by 2025, in line with its RE100 commitment. It has also committed to achieving investment climate neutrality by 2050, to double its green investment target by 2023 and totally exit the coal industry through underwriting restrictions.