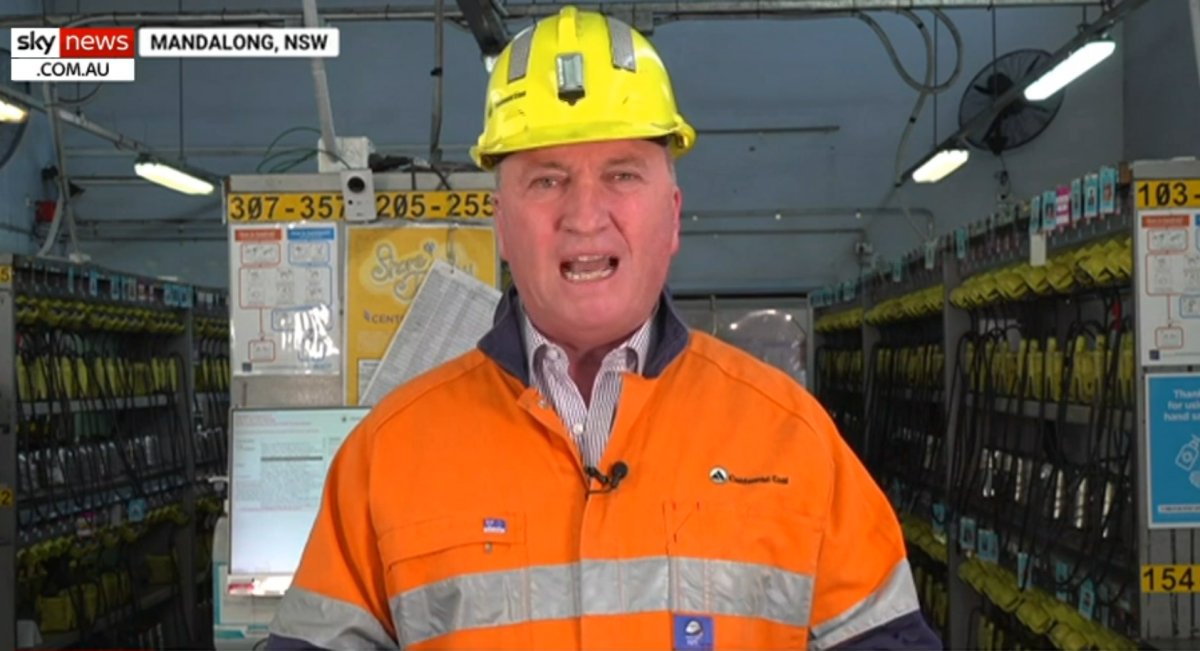 Barnaby Joyce isn't happy about the Electricity Infrastructure Investment Bill passing through New South Wales Parliament's upper house – and a bunch of other energy related stuff.
The Bill sets the framework for renewable energy zones in the state, which NSW Energy Minister Matt Kean says will facilitate private investment in 12 GW of new renewable energy generation capacity and 2 GW of energy storage by 2030.
"Today we saw politicians from all different parties work together to put the community interest ahead of vested interests," tweeted Minister Kean on Tuesday evening. "As a result NSW will now lead the Nation and become an energy and economic superpower."
Barnaby's Reaction
During a visit to Centennial Coal's Mandalong Mine near Lake Macquarie in New South Wales, Mr. Joyce let fly in interview with Sky News. Cranky about the Bill, which he says is a carbon tax, he also had this to say about fossil fuels:
"You've got to devise whether you want to talk about economically dreamy or economic reality," Mr Joyce said. "And the economic reality of Australia is our largest export is fossil fuels, if you want to lose that you've got to be prepared to take a cut down the future for your children's health, your children's education, your grandchildren's education.
It's great Barnaby is thinking about the health of children and hopefully that concern also extends to kids overseas.
Fossil Fuels And Children's Health
Just a few of the impacts of air pollution from fossil fuels on the very young:
Increased infant mortality
Low birth weight
Allergies
Asthma
Neurodevelopmental Disorders
Cancer
Let's add some of the impacts of climate change on kids (and everyone), driven by fossil fuel emissions.
Malnutrition
Infectious disease
Physical trauma
Poor mental health
Heat related illness
.. and the two interact to heighten risks. You can read more about the threats from fossil fuels to children's health in this paper by Frederica Perera, professor of Environmental Health Sciences and director of the Columbia Center for Children's Environmental Health.
Surely Australia can do better than relying so heavily on extracting toxic crap to ship overseas to power transport, generate electricity and manufacture goods. Some of those goods we then ship back here –  and quite happily consume without thinking of the impact it is having in the country of manufacture (and ultimately, here).
The Electricity Infrastructure Investment Bill is another step towards perhaps having better manufacturing capability within our own borders – but to do it in a more environmentally friendly manner while also boosting the economy. And if Australia wants to export energy, that could be doable too with renewables.
While some coal fired plants are still being built around the world and internal combustion engines will be with us for a while, the writing is on the wall and Australia really needs to get with the program at a Federal level.
Barnaby Joyce is a passionate guy and an interesting fellow. He truly believes in a bright (smoggy?) future for fossil fuels, so much so that it prevents any other information to the contrary from being carefully considered. Such is his appreciation of coal, he was among those gleefully fondling a lacquered lump of the problematic little black rock Scott Morrison brought into Parliament in 2017.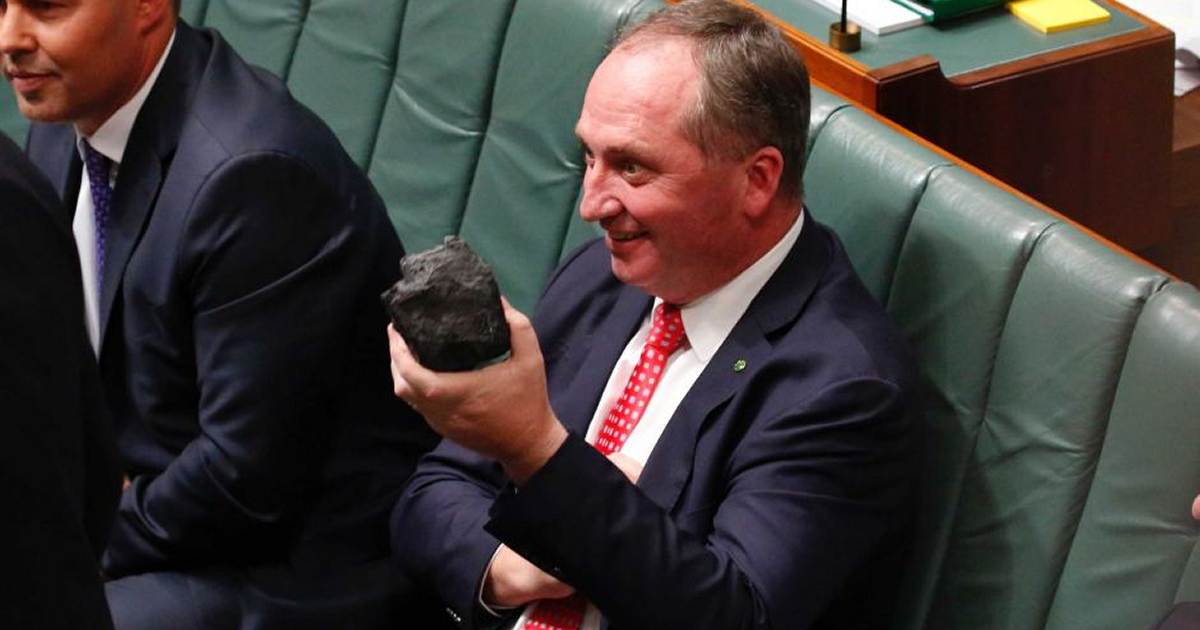 Mr. Joyce has also had some interesting things to say in the past about wind power, and who could forget his 2019 Xmas message referencing climate change.
If you want to catch the whole Sky News interview with Barnaby Joyce, you can do so here.