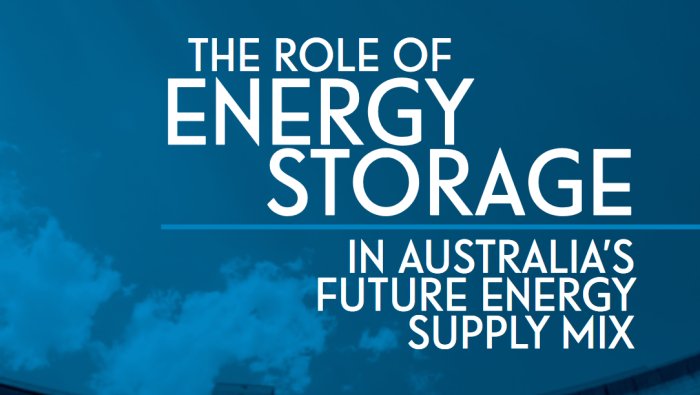 A report published today states Australia has the potential to lead the world in large-scale and home energy storage systems if public uncertainty can be addressed.
While the idea of installing a battery system is very appealing to many Australians with solar panels, it seems there's some reluctance to do so for perceived safety reasons.
The Role Of Energy Storage In Australia's Future Energy Mix (PDF) incorporates the findings of a national survey of more than 1,000 energy consumers.
A major concern that arose was the safety of energy storage; not just in terms of use but also potential environmental impacts if batteries were not responsibly recycled.
Factors Influencing A Battery Purchase
The factors influencing the purchase of an energy storage solution, in order of importance:
It reduces your electricity cost.
Its purchase cost.
Its safety features.
The better control it gives you over your electricity.
The availability of a subsidy.
It reduces your independence on the grid.
Its end of life recyclability.
Its benefits to the environment; e.g. reducing greenhouse gas emissions 1.
Disturbances it may cause, such as noise.
Aesthetic issues.
"You like what it says about you".
A majority of respondents surveyed also said they did not have enough knowledge to make an informed decision about whether to purchase a home battery system.
4% said they were extremely familiar with battery storage
8% were moderately familiar
18% were somewhat familiar
29% were slightly familiar
41% were not at all familiar
In the report, the Australian Council Of Learned Academics (ACOLA) also notes development of safety standards is required given anticipated rapid uptake of batteries. This is something that's already in the works.
"This report clearly shows the two sides of the coin – that energy storage is an enormous opportunity for Australia but there is work to be done to build consumer confidence," said the chair of ACOLA's expert working group, Dr Bruce Godfrey. "The best way to change attitudes is to increase understanding about energy storage."
The report also explains how energy storage solutions can improve Australia's energy system – and how little is actually needed over the short to medium term in Australia, even at relatively high levels of wind and solar integration. This is something that RenewEconomy's Giles Parkinson goes into more detail about in his coverage of the report.
The Role Of Energy Storage In Australia's Future Energy Mix was co-funded by ACOLA and the Office of the Chief Scientist.