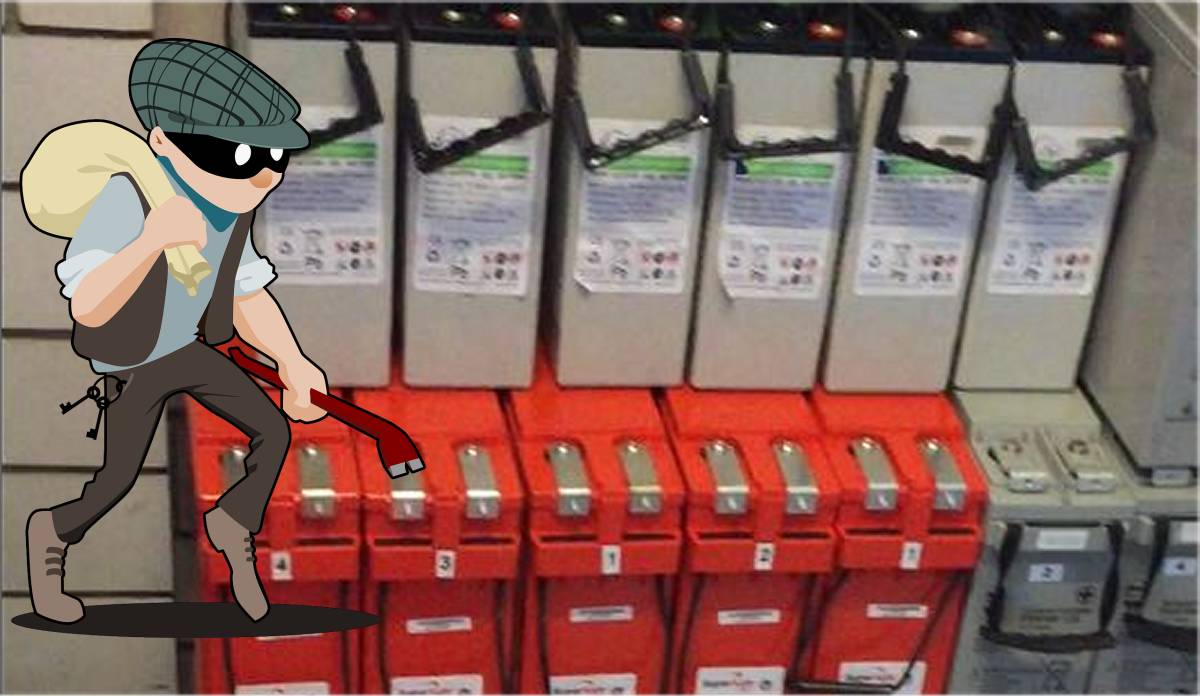 If you've recently bought a pre-owned deep cycle battery in the Gold Coast region that looks like one of the above, read on.
Between January and May of this year, mobile phone towers in the region were hit by thieves targeting batteries. The batteries keep towers operating in the event of loss of mains power supply, so they are a very important bit of kit.
Up to $125,000 worth of batteries were stolen in the spate of thefts, with some of the sites allegedly hit on more than one occasion. myPolice Gold Coast says the batteries were then posted for sale on "social media sites"; primarily bought by off-gridders or those after energy storage for camping trips.
Following some great detective work by the Coomera Property Team (and perhaps some really stupid advertising by the thieves), five people were taken into custody at a Southport address earlier this week where 36 deep cycle batteries were located. But wait, there's more – items believed to be associated with a clandestine drug laboratory were also seized – a nice little bonus for the charge sheet.
Be Wary Of Second-Hand Batteries
It's not uncommon for deep cycle batteries of this type to be sold quite cheaply once companies using them decide the batteries have seen better days – but they can still have plenty of life left in them. While you can pick up a bargain, it pays to check on provenance before purchasing. If something doesn't feel right, it usually isn't.
"Police are asking members of the community to be wary of purchasing the batteries from a second-hand source," states myPolice Gold Coast. "Anyone who has recently purchased deep cycle batteries which look similar to those in the images are also urged to come forward."
It's unfortunately not the first occasion power equipment has been stolen from critical infrastructure. For example, back in January we reported on the theft of solar panels from a fire lookout tower near Gympie in Queensland. This sort of theft is abhorrent at the best of times, but during a bushfire crisis? Sheesh.
While it's not clear if those perpetrators were ever collared; the incident also underscored there is some sort of balance in this crazy, messed up world. Jared Clarke from Custom Off Grid Solutions left a comment on the blog post offering to donate 6 panels to replace those taken. Whether the offer was taken up, I don't know; but it was a generous gesture.