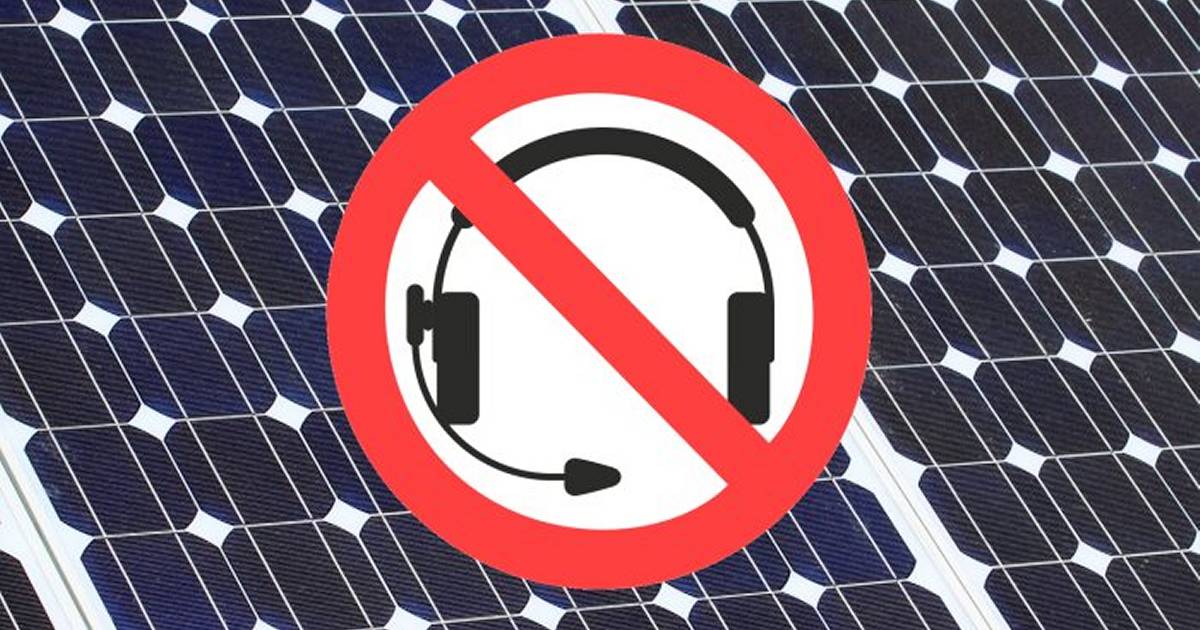 Telemarketers peddling solar power systems are getting the message about playing by the rules according to the Australian Communications and Media Authority (ACMA).
New figures from the ACMA indicate there were just under 1,700 solar telemarketing complaints between July 2019 and March 2020. This was down from more than 3,400 in the same period between 2018 and 2019. At one point, back in 2015, 20 per cent of all complaints made to the Do Not Call Register were concerning solar telemarketing. The recent figures are still 1,700 complaints too many, but solid progress has been made.
"After directly contacting the solar telemarketers who we have received complaints about, and reminding them of their obligations, we have seen a significant decrease in the number of complaints received about those telemarketers," said ACMA Chair Nerida O'Loughlin. "This gives the providers an opportunity to review and correct their processes, which is a win-win, for the company and the consumers."
But gentle (or not-so-gentle) reminders aren't the only actions the ACMA has been taking – it notes $4,200 infringement notices recently handed to two firms engaged in solar telemarketing. Just this month, another company making telemarketing calls to numbers on the Do Not Call Register without consent was handed a formal warning and entered into an enforceable undertaking.
High Stakes Marketing
Larger penalties than those mentioned above have been applied previously in relation to solar telemarketing – in 2018 a company was whacked with a $21,600 penalty.
The ACMA has noted in the past that just one call to a number on the Do Not Call Register could result in a penalty of $3,400, and the maximum penalty is $170,000 for each day on which the infringements occurred. Aside from potential damage to business reputation, this is why solar companies need to ensure they acquire solar sales leads from a reputable source1.
Industry standards for telemarketing can be found here.
Australians sick of pesky telemarketers (regardless of what they are peddling) can add their number to the Do Not Call Register here. It's a quick process and (most of the time) it actually works. As at the end of June last year, 11.84 million numbers were registered; comprised of 5.77 million fixed-line numbers, 5.65 million mobile numbers and 416,000 fax numbers.
Footnotes
In case you're curious, SolarQuotes does not sell or otherwise pass on phone numbers of Australians who have submitted for solar quotes through its service to telemarketing companies. Not now, not ever ↩