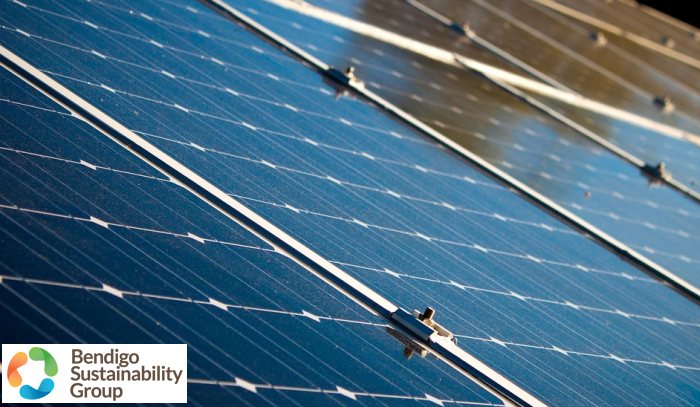 Bendigo Sustainability Group is powering towards reaching fundraising goals for two community solar energy projects in its region.
Bendigo Sustainability Group (BSG) was established in 2007 and is comprised of locals and businesses interested in all aspects of sustainability. One of its ongoing efforts is putting solar on rooftops of community buildings and housing. Donors contribute by sponsoring a panel at  $300 a pop.
One of two current projects shaping up to be fully funded first is a $30,000 installation for Eaglehawk Badminton and Table Tennis Stadium. The first year of its operation is expected to benefit the facility to the tune of $3,320 and provide BSG with $2,214 in revenue. The system will be paid for under a 10-year agreement, with  BSG providing project establishment, management, monitoring, reporting, insurance, maintenance and warranty oversight.
Nearly $22,000 had been raised for the project as at Tuesday – 73% of the funding target. It looks like that total was boosted again in the last couple of days with a local business donating $1,500.
The second project is a solar power system to be installed on a set of 8 Community Housing Limited units in Golden Square. Savings for the tenants are estimated at approximately $25 per month per tenant or $300 per year each. For BSG, it is expected to bring in $1,760 in the first year and the arrangement is similar to that associated with the Stadium project.
As at the 24th of July, this project had reached 53% of its funding goal, helped along recently by a very generous anonymous donor organisation that contributed $4,000.
The revenue that BSG receives from the arrangements goes towards maintaining the projects and contributing towards more community owned renewables in Bendigo and central Victoria.
Donations towards either projects are tax deductible and BSG says that new projects will also be available soon where financial contributions will be an investment rather than a donation.
Previous fully funded BSG community solar projects:
Bendigo Archive Centre – 30kW
Bendigo Tramways Depot – 50kW
Bendigo Discovery Centre – 11kW
Bendigo Library – 20kW
Bendigo Sustainability Group has been a driving force behind solar power uptake in the region and was involved with the "Goldfields Solarhub" initiative – a bulk buy solar program that saw 650 households install solar PV systems. Bendigo now boasts more than 2,750 small scale PV installations representing a collective 11.27MW of capacity.
In July last year, Bendigo Sustainability Group was named a host organisation  for a pilot community power hub initiative in Victoria.
Among its other recent efforts, BSG proposed and investigated the potential for a pumped hydro energy storage system being established in the area, using existing mining infrastructure in and under Bendigo.