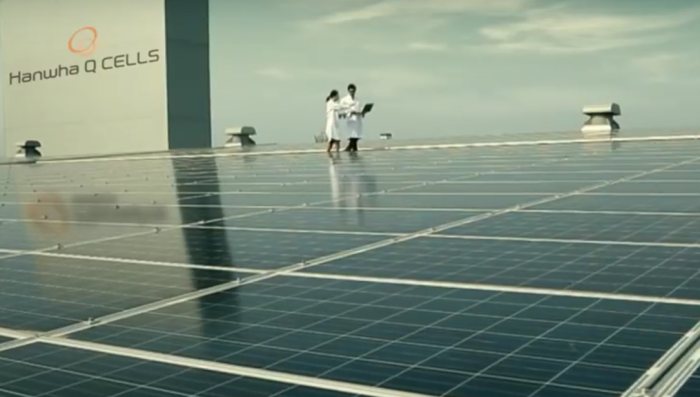 Hanwha Q CELLS Japan says its shipment of 770 MW of solar panel capacity in 2017 secured it top market share among all module suppliers in the country.
The company's performance bettered its result in 2016, when Hanwha Q CELLS was note as the second largest module supplier with 700 MW of shipments.
Hanwha Q CELLS Japan says by the end of 2017, it had reached 3.4 GW of total shipment volume and 30,000 installations on residential rooftops in Japan since entering the market in 2011. It's first year with a presence in Japan saw only 50MW shipped.
The company says part of its success in the country is due to tailoring solutions to suit local conditions. Standard residential solar panels used in Australia usually consists of 60 cells, but Hanwha offers smaller 32- and 48-cell modules in Japan that are better suited to that country's residential rooftops.
"As a non-domestic company, thriving in the Japanese solar market is incredibly challenging, which is why Hanwha Q Cells Japan has taken great care to understand the needs of end customers in Japan," said Dong-in Shin, Head of Sales for Hanwha Q CELLS Japan.
As we mentioned earlier this week, solar power is still struggling in Japan due to various challenges. However, the Japanese Government aims to make more than half of new built-to-order homes zero-energy homes by 2020 and it's been forecast Japan is on track to install 6- 7.5 GW of overall solar capacity during this year.
Hanwha Q Cells is a part of Hanwha Group, which has an interesting history dating back to the 1950's when it started out as an explosives manufacturer. The company moved into the energy sector in 1969.
It acquired a major stake in Chinese solar panel manufacturer Solarfun in 2010. The odd name may be familiar to many Australians as Solarfun panels were quite popular here for a while. Solarfun's name was subsequently changed to Hanwha Solar One.
Hanwha Group then acquired Germany's Q Cells along with its factories in Germany and Malaysia when Q Cells became insolvent in 2012. In 2015, Solar One and Q Cells were brought together to create Hanwha Q CELLS.
SolarQuotes' Hanwha Q Cells solar panel reviews page indicates Australians continue to be generally happy with the company's products.
Hanwha says its market share of the Australian residential solar sector grew to 10% in 2017.