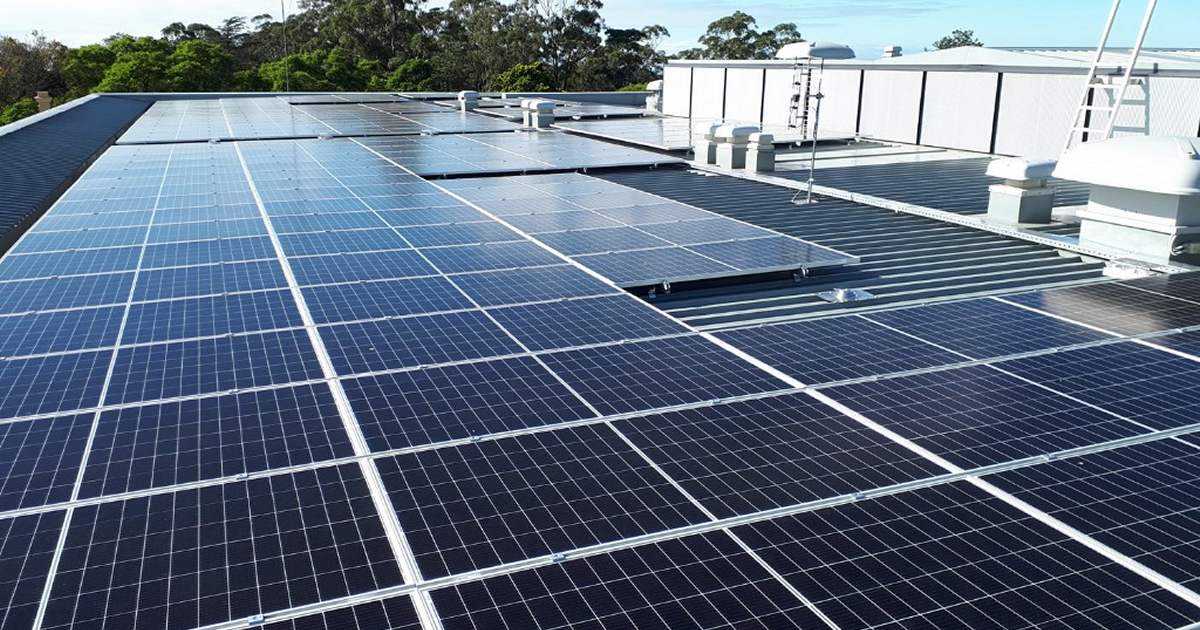 New South Wales' Blue Mountains City Council says its lighting and solar power projects are making great environmental and financial sense.
The Blue Mountains Local Government Area covers an area of 140,377 hectares, 74% of which is National Park. In early 2019, Council declared a climate emergency – it was the third local government in NSW to do so.
As part of its emissions reduction efforts, Council committed to achieving carbon neutrality for its operations by 2025. Solar energy is helping it get there and also providing significant savings on electricity costs.
A combined total of 289kW of solar power capacity has been installed across five sites so far:
Springwood Aquatic Centre
Springwood Theatre and Community Hub
Blaxland Waste Management Facility drop-off bay
Katoomba Waste Management Facility
Katoomba Sports and Aquatic Centre
Council reports that in the first six months, the solar systems have generated power bill savings of $31,200 – 50% higher than originally estimated – and avoided 160 tonnes of carbon dioxide equivalent (CO2e) emissions.
Another project Council is reaping the financial and environmental rewards from is a second round of upgrading street lighting to LED, completed towards the end of 2020. Based on the first four months of data, Council says it is on track to reduce street lighting related emissions by 759 tCO2e and achieve $163,000 in savings over the year.
 "Not only does it benefit the environment to reduce emissions wherever possible, but it makes great financial sense," said Mayor Mark Greenhill. "A real win, win in our minds."
Blue Mountains City Council was acting on emissions well before its climate emergency declaration. Its Carbon Abatement Action Plan (CAAP), adopted in 2016, was designed to identify and execute projects that not only reduce emissions, but also slash operational costs.
Key to funding projects was Council's Carbon Revolving Reserve (CRR), seeded with money set aside for the carbon pricing mechanism that was revoked in 2014. Once an investment has been made, the financial savings achieved (e.g. from electricity bill savings) go back into the reserve. The CRR won a Cities Power Partnership Award in 2019 for Project Financing Innovation.
Solar And The Blue Mountains Community
As well as using solar power for its own operations, Blue Mountains City Council is also encouraging local businesses and residents to install panels and battery systems. In Katoomba, solar panels are becoming increasingly common sight, with more than 1,300 small-scale systems installed in Katoomba's postcode up to the end of November last year. There have been more than 1,900 solar installations in Springwood's postcode area to November 30, 2020.
Council notes the NSW Government's Empowering Homes program has been expanded to include Blue Mountains postcodes. The initiative offers eligible owner-occupiers interest-free loans of up to $14,000 for a solar + battery system (repayable over a range of terms up to 8 years) or up to $9,000 for adding home battery storage to an existing solar power system (repayable over a range of terms up to 10 years).
If you live in the Blue Mountains LGA and are interested in installing solar panels or solar + storage, give SQ's solar and battery calculator a whirl. It's very easy to use and will provide you with a good estimate of the savings and payback for solar power, with or without batteries.