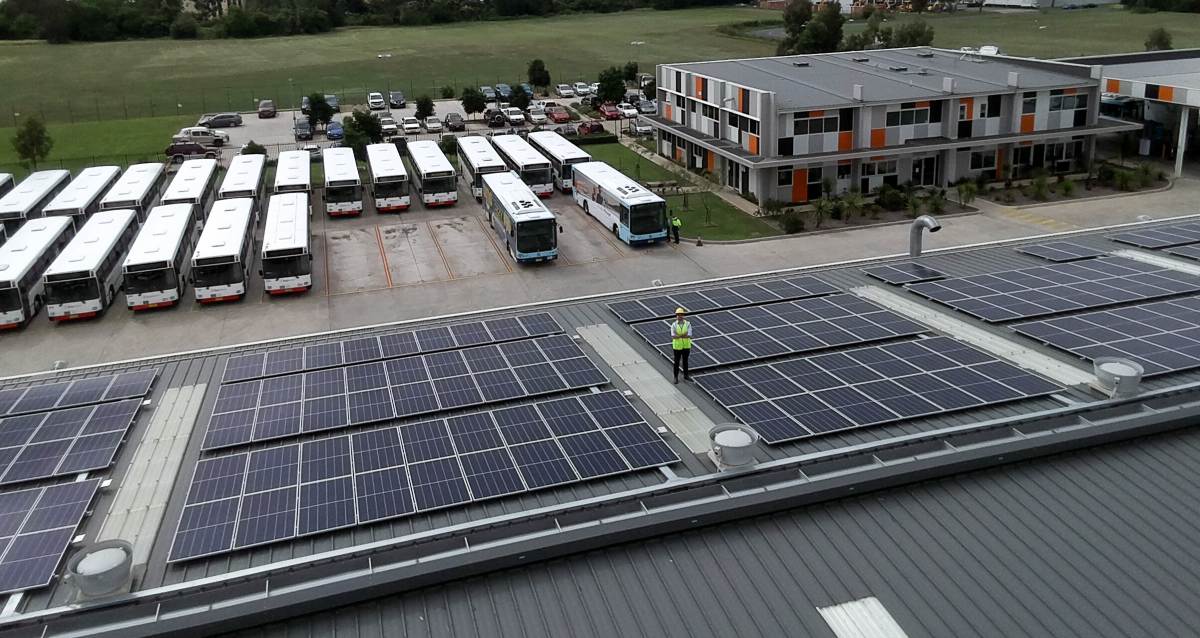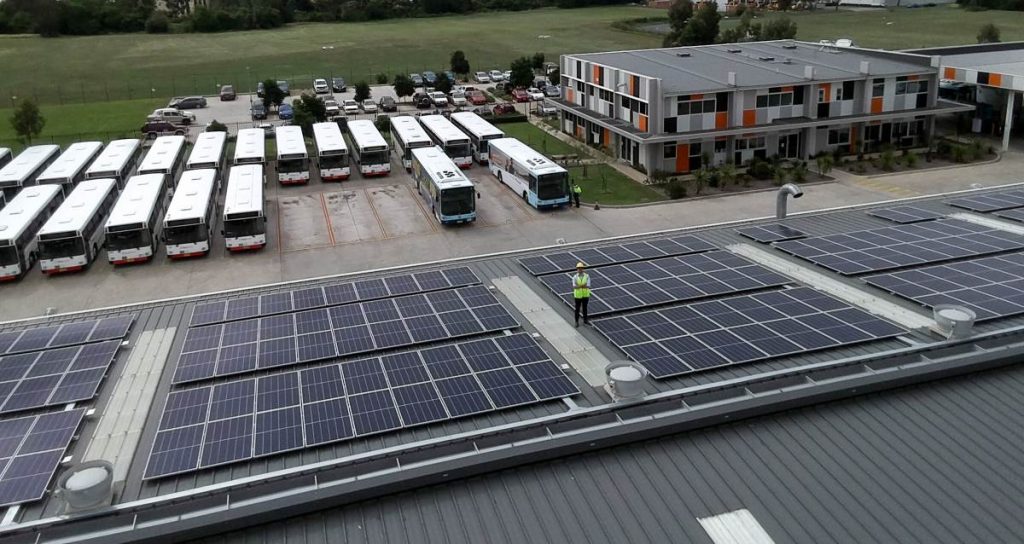 New South Wales bus operator Busways has unveiled a shiny new solar power system at its Penrith depot.
The company says it's aiming to generate 150,000 kWh of electricity annually with the 99.75kW system – which is probably achievable (or close to it) given the size of the array and location. The solar panels used for the system are REC TwinPeak, which you can find specifications of in SQ's solar panel comparison table.
"As a business we have a responsibility to do whatever we can for the environment and the sustainability of our planet," said Managing Director of Busways, Byron Rowe. "Our operations, like all businesses, have an environmental impact. We're constantly looking at more ways where we can reduce this impact."
The environment aside, the company will be saving a bunch of bucks on its electricity costs too.
The system was installed by 24 Hour Solar Power.
Busway's other sustainability efforts include rainwater harvesting and the use of LED and sensor lights. Mr. Rowe states the company also recently introduced  "Euro 6" compliant vehicles to its fleet, which he says have diesel engines achieving a 75% reduction in emissions compared with previous buses. Busways is also participating in a government exploration of a zero emissions bus (ZEB) trial – possibly this one.
Busways has 16 bus depots across NSW and has been operating for more than 75 years. Its contracted regions include Western Sydney, the Central Coast and North Coast.
What's With All These 99.xkW Systems?
If you follow commercial solar news, you've probably noticed quite a few solar power systems being installed that are 100kW capacity or just a whisker under.
Systems 100kW or less qualify for Australia's Small-scale Renewable Energy Scheme (SRES), enabling a business to claim the "solar rebate" instead of having to deal with the complexities of the Large-scale Generation Certificate (LGC) system.
A 99.75kW solar power system installed in the Penrith area is eligible for 1,654 Small-scale Technology Certificates – also known as STCs. Australia's small-scale solar subsidy is based on these certificates and at a value of ~$37.25 1 each, this represents a saving of more than $61,000.
Currently, commercial solar costs around $1,000 – $1,300 per kW installed, after the subsidy is taken into account. With mains electricity so expensive and a solar payback period of around just 4 years in many instances for commercial installations, it's now more a case of businesses needing to consider whether they can afford not to install solar panels.