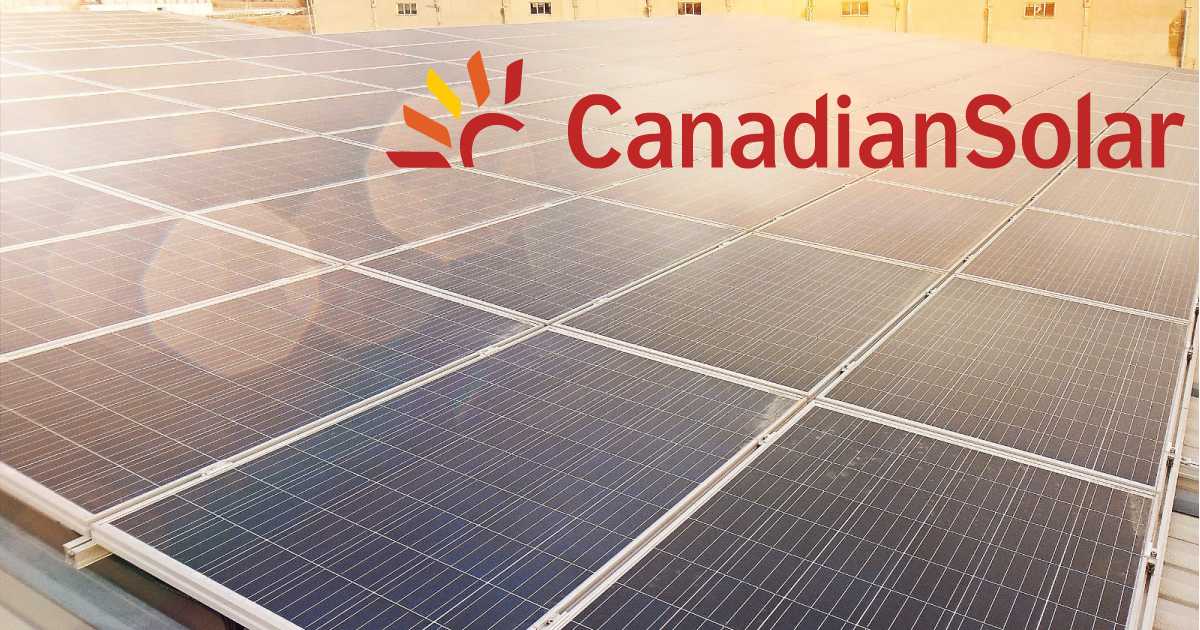 Canadian Solar shipped more solar panel capacity in the third quarter than guidance predicted and the firm is planning a significant increase in module manufacturing capacity.
For the quarter, total solar module shipments amounted to 2,387 MW (including 61 MW for the company's own utility-scale solar power projects), up on the 2,143 MW reported for the second quarter of this year and above guidance of 2,200 MW to 2,300 MW for Q3.
With Q3's results added, this would bring the company's total cumulative shipments close to 38.4GW.
For this quarter, Canadian Solar expects total solar module shipments to be in the range of 2.3 GW to 2.4 GW, and for the full year approximately 8.4 GW to 8.5 GW. 6.6 GW of Canadian Solar panels were shipped worldwide last year.
Net revenue for Q3 came to $759.9 million, compared to $1.0 billion in the second quarter of 2019 and third quarter 2019 guidance of $780 million to $810 million. The ongoing decreasing cost of solar panels is great news for consumers, but not so great for manufacturers.
Ramping Up Manufacturing Capacity
The company also provided updated details of its manufacturing capacity expansion milestones out to the end of next year. The following indicates annual capacity as at September 30 and where Canadian Solar plans to be on December 31, 2020, depending on market conditions.
Ingot: 1,850 MW -> 2,350 MW
Wafer: 5,000 MW ->  no change
Cell: 8,700 MW -> 9,600 MW
Module: 11,150 MW -> 15,170 MW
Canadian Solar's full Q3 report can be found here.
Emissions Intensity Reduction
In other recent news from the company, Canadian Solar has been making inroads on reducing resource and emissions intensity associated with production of its panels.
According to its sustainability report covering 2018 released late month, electricity usage per kW of production was reduced 14.5% from 7.22 kilowatt-hours in 2017 to 6.17 kWh in 2018, while carbon dioxide emissions were slashed by 19% from 393 kilograms in 2017 to 318 kg in 2018 per kilowatt of production.
A kilowatt of good quality solar will generate around 1,200 – 1,800 kilowatt-hours of clean electricity annually depending on installation specifics and based on that, avoid somewhere in the region of 1 – 1.6 tonnes of carbon dioxide emissions per year compared to coal fired power generation.
Thankfully the old myths of solar panel production involving more emissions than avoided through their subsequent use and using more electricity in their manufacture than generated seem to be (pretty much) dead and buried.