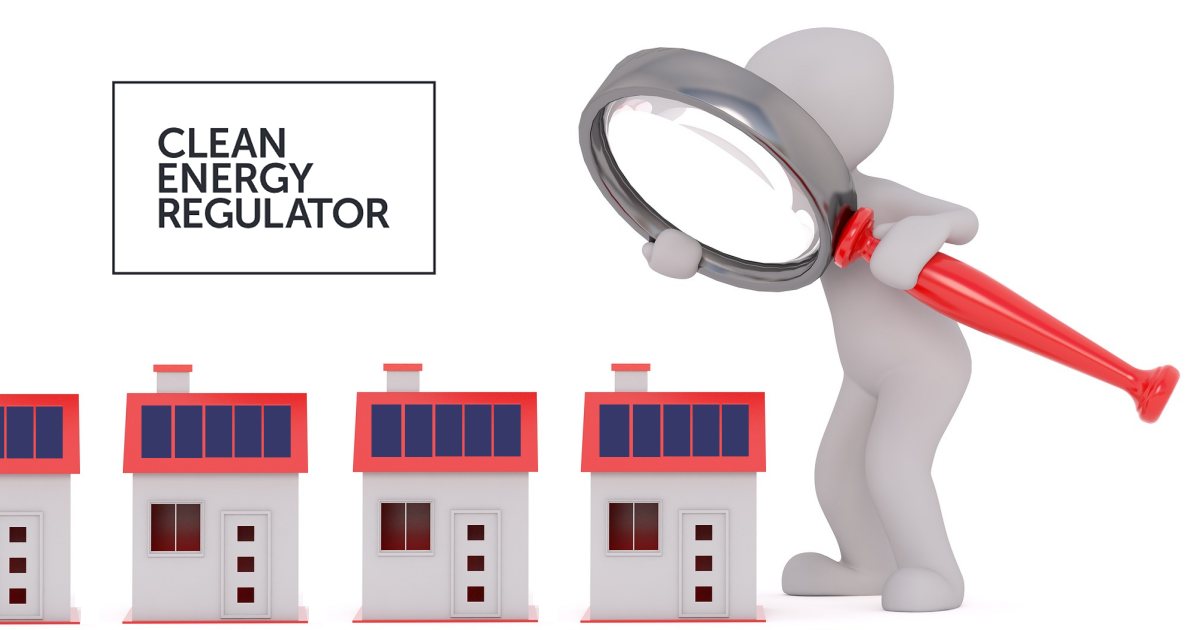 Australia's Clean Energy Regulator announced last week that it and the Clean Energy Council are targeting the misuse of accredited solar installer details.
The two bodies will be increasing focus on uncovering instances where the installer noted on documentation of a solar power system installation didn't actually perform the install. Under the Small-scale Renewable Energy Scheme (SRES), a CEC-accredited installer must conduct an installation and fulfill related obligations for the installation to qualify for Small-scale Technology Certificates (STCs), on which Australia's "solar rebate" is based.
It's not just the installers who may find themselves in trouble.
"Registered agents found to be creating non-compliant or fraudulent STCs through the misuse of CEC installer accreditation details may have their REC registry account and registration suspended and the commencement of civil proceedings and/or criminal prosecution," says the Regulator. "Installers may have their CEC accreditation suspended or cancelled by the CEC."
The Regulator is encouraging those with information on the misuse of installer details to contact [email protected] or phone 1300 553 542.
2018-19 Annual Report Released
In related news from the Regulator, its recently released 2018-19 Annual Report notes the Clean Energy Regulator's compliance and investigation sections received 37 referrals for the period, leading to 32 new investigations being opened in relation to potential fraud under the SRES.
During 2018-19, the Regulator closed 43 investigations and a total of 26 investigations remained open as at June 30 this year.
Investigations have resulted in various non-court actions, including enforceable undertakings or suspending registration. During 2018-19, one case relating to alleged fraudulent conduct by an accredited installer was referred to the Commonwealth Director of Public Prosecutions. Five warning or advisory letters were issued and two formal referrals to state regulators were also made during the period.
In August, the Regulator outlined its priorities in relation to Australia's Renewable Energy Target for the year ahead. These include increased scrutiny of claims where solar panels not covered under the Solar Panel Validation (SPV) initiative have been used in a solar energy installation.
The SPV initiative minimises the risk to companies and installers of purchasing, selling and installing unapproved panels, while also providing reassurance to the customer that what's on their quote is what is on their roof.
By last month, 21 solar panel manufacturers had joined the scheme.
STC claims submitted using SPV are apparently being processed within 24 hours; whereas those lodged without SPV are taking longer – and the waiting period could extend to up to a couple of weeks.