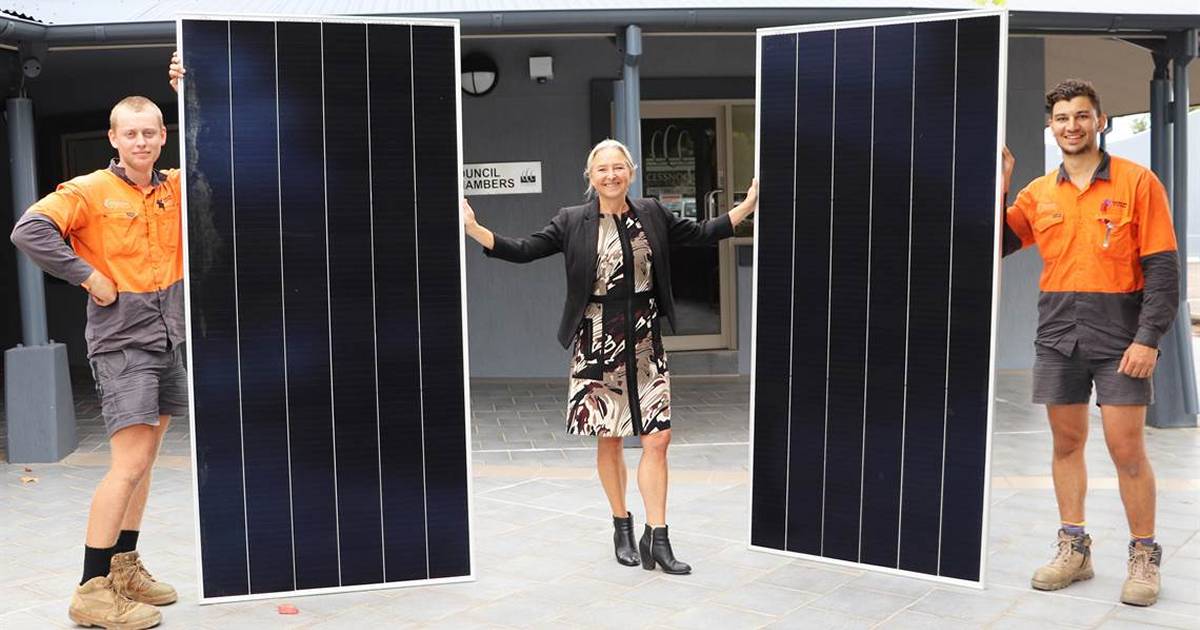 New South Wales' Cessnock City Council is making good on its Cities Power Partnership pledges, with the installation of several solar power systems complete and now operational.
The Cities Power Partnership is a climate network boasting more than 140 local governments among its membership. Those signing on to the initiative are required to make five action pledges in areas relating to renewable energy, efficiency, transport or working in partnership to tackle climate change.
In March this year, Cessnock City Council confirmed its pledges, one of which was installing solar PV and battery storage on its buildings.
There's little detail on these new systems, only that a total of 252 solar panels have been installed at Hunter Valley Visitor Information, Cessnock Library and Council's Administration Building.
According to Council General Manager Lotta Jackson, the systems will achieve payback from savings in 5.5 years.
This isn't Cessnock City Council's first brush with solar energy, but it looks like it has been a long time between drinks. Its Carbon Management and Energy Reduction Plan dated May 2015 notes solar panels had already been installed at the Council Works Depot by that point. It appears the system was a 20kW installation that occurred back in June 2013.
Revolving Energy Fund
These latest installations were paid for from Council's Revolving Energy Fund, where saving made from energy efficiency investments go back into the fund to be re-invested in new projects.
Other energy efficiency projects supported under the fund include the replacement of fluorescent lighting with LED technology. The savings have been significant – since the installation of LED lighting in the administration building, the monthly electricity bill has been slashed by around $1,000.
The next savings from the Revolving Energy Fund have been earmarked for solar installations on the Cessnock Performing Arts Centre and Kurri Kurri Library.
From Coal Country To Clean Energy
Council's clean power efforts are particularly significant given the LGA is in the heart of coal country. But Cessnock City isn't alone in the region in embracing solar power and general energy system change – every Hunter Region LGA has signed on to the Cities Power Partnership.
On a related note, last month the Hunter Joint Organisation and each of its ten member councils (including Cessnock) signed an agreement to accelerate clean energy initiatives.
"In order to deal with the simultaneous challenges of changing global energy markets and climate change impacts, our councils need to be able to support one another and coordinate our efforts to benefit our communities across the region," said Board chair and Cessnock City mayor Bob Pynsent.
Among the regional priorities identified by the Hunter JO members are supporting and encouraging community and council based renewable energy; including making related amendments to planning laws. Also in the organisation's sights is the provision of fast electric vehicle charging infrastructure throughout key locations.
Earlier this year, the Hunter JO called on state and federal government to fast-track investment in the region given rapid changes in Australia's energy system.