TLDR: The tool is here
Hey SolarQuotes crowd! Remember me? I'm the bloke who made you all sign up for the Solcast API service in order to check in on the performance of your home solar PV system.  Some of you had great success! Others, despite my best efforts, still couldn't figure how our seemingly complex sign-up and data access worked.  And I can't blame you, it wasn't the easiest of tasks!
But despite some frustrations, when I last wrote to you in early December (2018), I was very pleased by the great engagement and insightful questions you offered.  There were plenty of active comments, many emails in follow-up, and even some tweets along the way!  I had great fun in engaging with you folks, and your enthusiasm and energy had me thinking over the holiday period about what Solcast could do in order to help out everyday Australians with their solar energy journey.
In my mind, one repeat suggestion really stood out from the others.  Why not build a simple widget/tool that would allow everyday folks to produce an estimate of the energy generation from their PV systems, without all off the difficulties of signing up for an API and making conversions in Excel.  One super helpful bloke (John) even went so far as to do this himself with a Google spreadsheet calculator! Champion.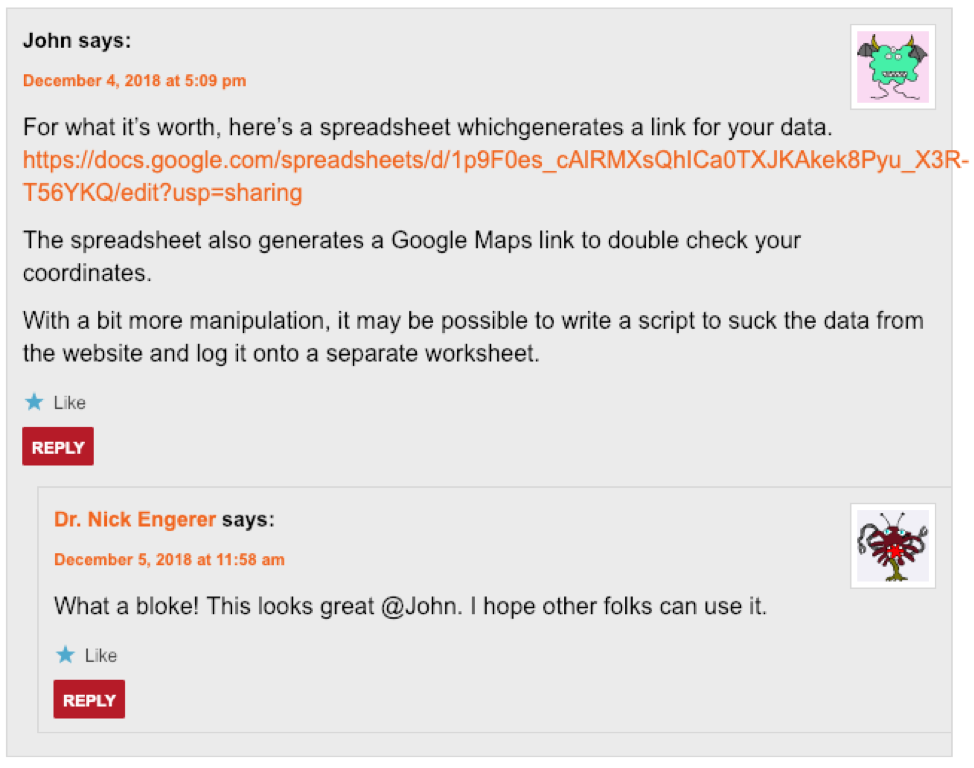 Enter the Solcast Rooftop Solar PV Performance Estimator
Well, our team was so motivated by the SolarQuotes mob that we decided to build a simple and FREE rooftop solar PV performance checker, which we are now hosting on our website.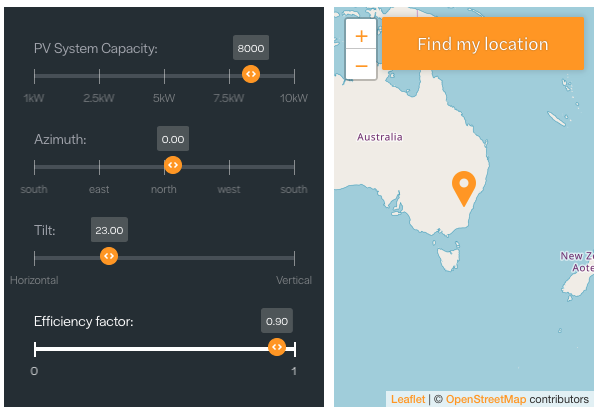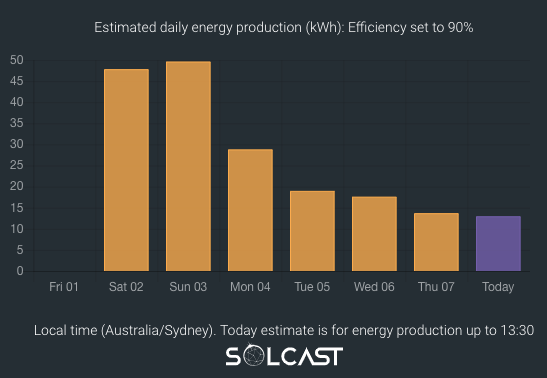 Using a handful of sliders and a map, you can now set the capacity, azimuth, tilt and efficiency factor (we called it the 'loss factor' in the previous blog) of your PV system in just a few seconds, while nailing down your exact location by dropping a pin in the map.
With that, we spin up an estimate of the total energy generation from your PV system in kWh (kilowatt hours) for the past 6 days + today (up to the present time).  These results are displayed in a bar chart, which you can mouse over to get an exact value of the estimate for comparison with your home monitoring solution or solar inverter.
And being the enthusiastic group I enjoyed last time around, I'd love to see all your feedback, questions and comparisons in the comments below. I'll be sure to reply!