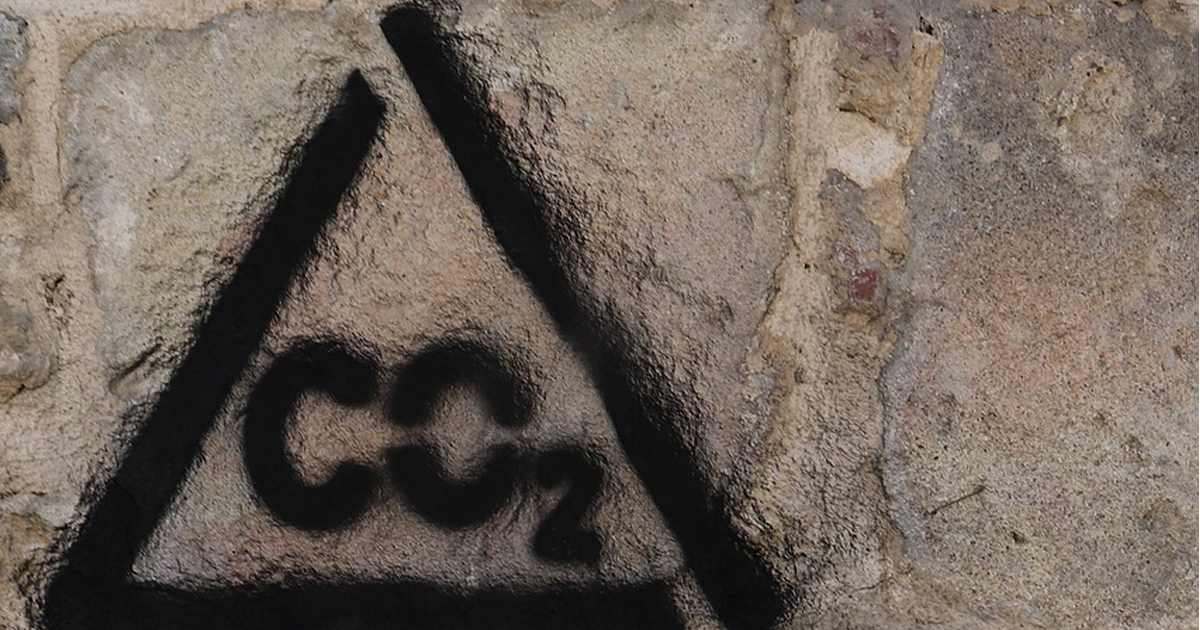 The Morrison Government is reportedly giving serious consideration to carbon capture and storage (CCS) as a climate change mitigation policy.
CCS involves capturing carbon dioxide emissions generated from the burning of fossil fuels in electricity generation and industrial processes and then shoving it somewhere "safe" – such as injecting it underground. It's a little like sweeping dirt under a rug.
AFR reports Santos and Glencore executives have had meetings with Prime Minister Scott Morrison and senior ministers recently, pushing for CCS be accepted as climate policy – and to grab a chunk of the government's $2 billion Climate Solutions Fund. The Fund was part of the climate policy Scott Morrison went into the election with that was earmarked for going into "low-cost abatement". CCS isn't a lot of things – including being low-cost.
CCS "A Useless Pipedream"
Greens climate and energy spokesperson Adam Bandt MP said the idea was another coal-fired thought bubble.
"CCS won't save coal and won't save people from the climate crisis. This apparent policy miracle has been hailed as the magic bullet for over a decade, but in reality it's just a pipedream," he stated. "If this government wants to invest in infrastructure, they should invest in clean, renewable energy to make Australia a renewable energy superpower."
CCS Expensive, Risky, Still Unproven
There are all sorts of risks involved with carbon capture and storage, the most serious being catastrophic leaking events where a large amount of CO2 is released very quickly. This doesn't just add carbon dioxide to the atmosphere, but as it is denser than air, initial accumulation in high concentrations low to the ground can prove fatal to humans and animals.
There are recorded cases of this happening, albeit natural events. One example was the Lake Nyos Disaster in northwestern Cameroon in 1986 where a limnic eruption released a large amount of carbon dioxide that killed 1,746 people and 3,500 livestock. However, I don't think anyone is suggesting having huge underground storage facilities in populated areas.
But like nuclear waste, initially storing this CO2 is only part of the challenge. There will be an ongoing responsibility to ensure it stays where it's meant to – for hundreds, possibly thousands of years. Future generations may not be impressed by having this task foisted upon them.
Then there's the cost. Even the best quality coal is a filthy fuel when it comes to carbon dioxide, so any effort to make it not quite so filthy increases the cost of electricity generation, and significantly. It also doesn't deal with other toxic emissions produced by burning coal.
Last year, the Institute for Energy Economics and Financial Analysis pegged the cost of CCS in North America at that time at around USD $66 per megawatt hour. Even a long term goal of USD $33 per megawatt hour for CCS will make coal power significantly more expensive compared to wind or solar energy + storage.
The 2018 IEEFA report also noted:
"Billions of dollars have been spent for carbon capture research and development in North America, and rosy predictions for CCS have been ritually repeated year in and year out. However, today, 15 years after CCS development work began in earnest, there remains only one operational coal-fired carbon capture project in the U.S"
As for carbon capture and storage in Australia, RenewEconomy's Michael Mazengarb points out $1.3 billion has been invested in carbon capture and storage projects here in the last 16 years – with little to show for it.
We seem to love burying stuff  – perhaps it's CCS technology and the excuses for continuing to burn this problematic rock are what should be buried.