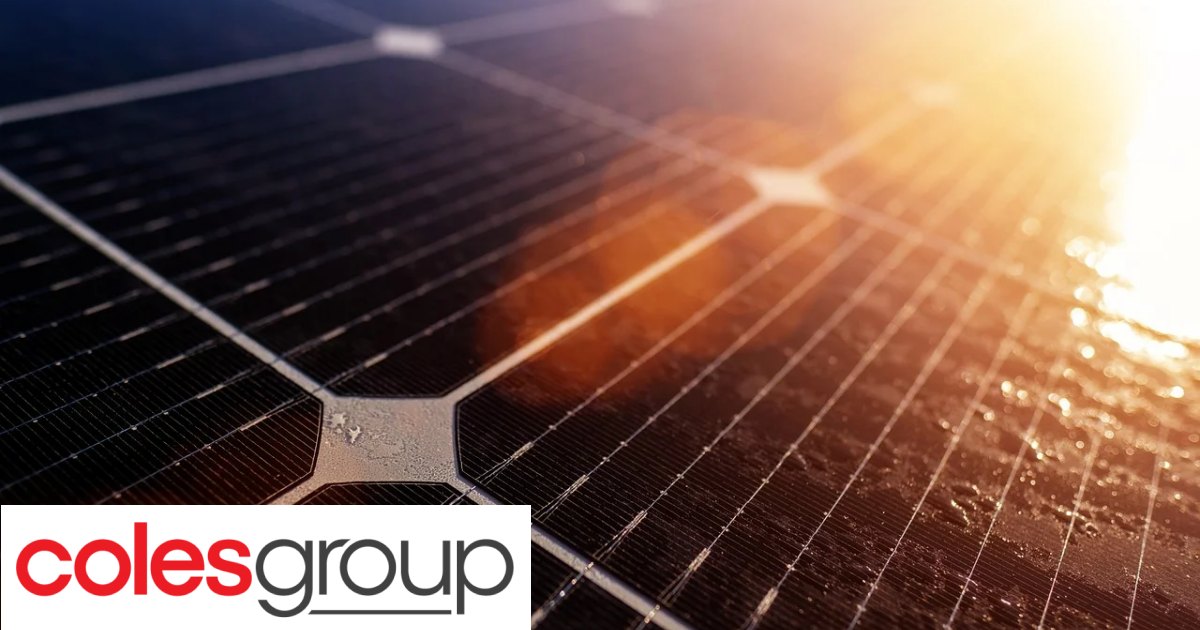 That should probably read going solar for bananas1 – but anyhow. A new facility in Melbourne with the capacity to ripen 350 million pieces of fruit every year is being powered with solar energy.
Coles Group announced last week it had invested $43 million in the facility as part of a 5-year agreement with growers collective Mackays Marketing that will support banana, avocado and mango growers in North Queensland. Fruit from farmers across Australia will also be ripened at the plant before heading out to more than 270 stores in Victoria and South Australia.
Sustainability features of the 5-star Green Star facility include 100,000 litres of rainwater storage capacity and around 1,790 solar panels. Total capacity of the PV array wasn't mentioned in the announcement; but to get some sort of idea, if 350 watt panels were used that would work out to approximately 626kW capacity and if they were 400 watt modules, then around 716kW.
The facility is using air flow ripening technology, which Coles says is 70 per cent more energy efficient than traditional 'tarped' ripening systems.
"We're delighted to be supporting horticulture jobs across Queensland and other growing regions by replacing old technology with more sustainable alternatives," said Coles Group Chief Commercial Officer Greg Davis.
Coles And Solar Energy
Between June last year and June this year, Coles installed solar panels on 38 supermarkets, bringing its total number of on-site solar energy installation at that point to 68.
Coles Group is also tapping into utility-scale solar. In August 2019, the company announced it would be purchasing more than 70% of the electricity generated by three solar farms in the Wagga Wagga, Corowa and Junee regions of New South Wales. That's a lot of solar electricity given the plants are expected to output more than 220 gigawatt hours a year collectively. Coles says the Power Purchase Agreement (PPA) would cover the equivalent of around 10% of its national electricity usage.
70% of 220 = 154 gigawatt hours
154 gigawatt hours = 10% of Coles Group national electricity usage
Total annual electricity usage = ~ 1.54 terawatt hours
If the numbers provided by Coles are correct, that's an incredible amount of electricity the organisation chews through; particularly when you consider that in 2019/20 total electricity consumption (wholesale segment) across Australia's National Electricity Market (QLD, NSW/ACT, VIC, SA & TAS) was 192.4 terawatt hours. Little wonder then that Coles is continuing to identify sites that could host solar panels and other energy efficiency opportunities.
In FY18 and FY19, the company invested $42 million in energy efficiency projects including replacing lights with LED, installing solar power systems and improving refrigeration and air-conditioning systems. Chief Property and Export Officer Thinus Keeve, who leads Coles' sustainability strategy, said in June the company had slashed its greenhouse gas emissions by more than 35 per cent since 2009.
Footnotes
And neither have anything to do with the curiously-named Banana Solar ↩