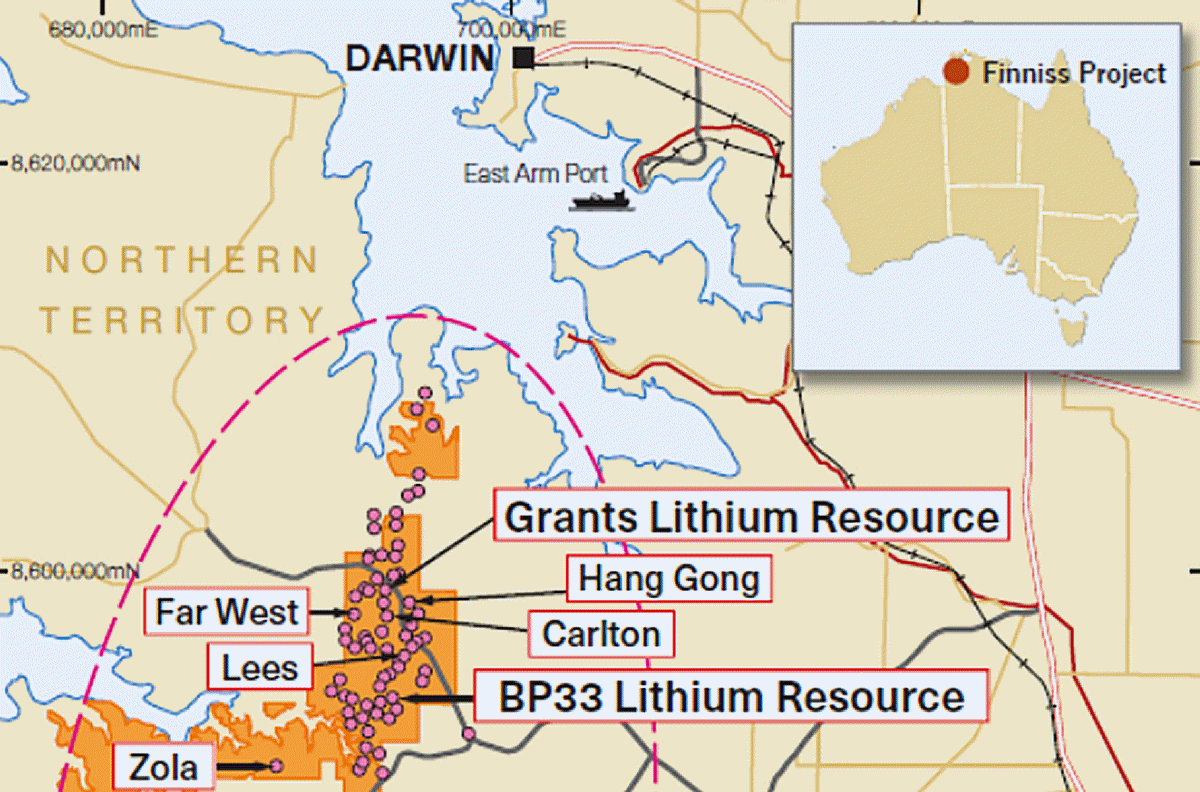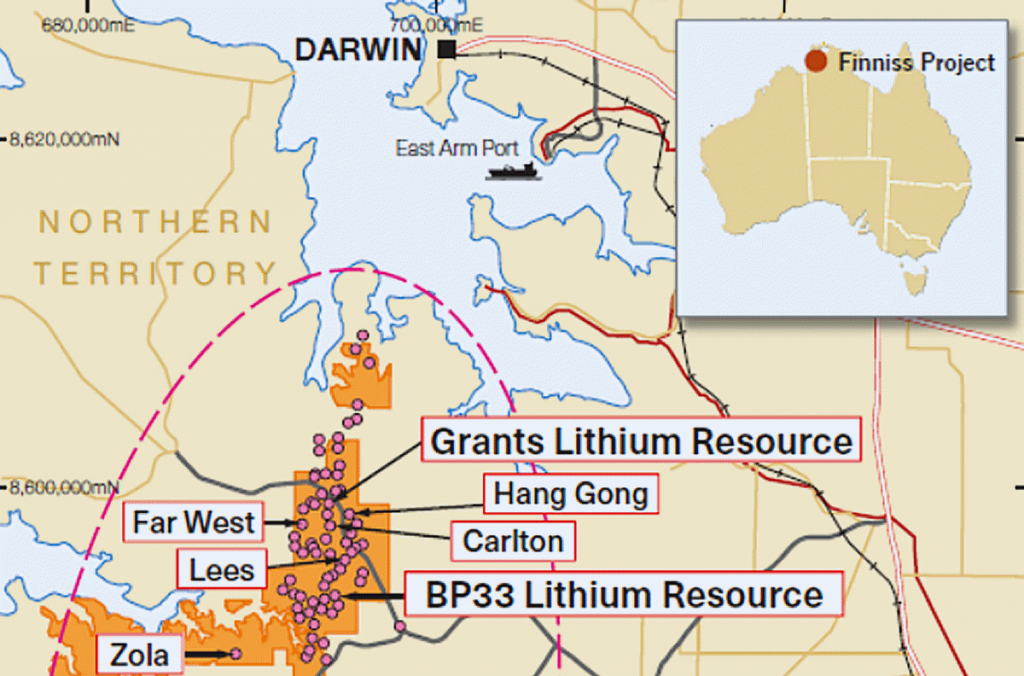 South Australian headquartered Core Lithium says it is on its way to becoming the first lithium producer in the Northern Territory.
Lithium is a key material in the production of batteries for electric vehicles and renewable energy storage applications such as solar batteries.
Australia has significant lithium deposits, with most of the mining activity occurring in Western Australia to date. That could soon change, with Core Lithium announcing yesterday it had received an offer from the Northern Territory's government for the NT's first-ever lithium mineral lease. It covers the Grants Deposit and would run for a term of 20 years.
The Grants Deposit forms a critical part of the company's Finniss Lithium Project near Darwin. In fact, it's pretty much on Darwin's doorstep, situated 24km south of Darwin's CBD (as the crow flies) and 22km west of Berry Springs. It's close to grid power, gas, rail and sealed road access to Darwin Port; Australia's nearest port to Asia.
A Heads of Agreement (basically an agreement about an agreement) has already been signed with Darwin Port for capacity to export up to 1 million tonnes per annum of spodumene (a mineral consisting of lithium aluminium inosilicate) direct shipping ore, or up to 250,000 tonnes per annum of spodumene concentrate.
The timing of the mineral lease offer came as a pleasant surprise to Core, as it was awarded three months earlier than the company anticipated.
As to when the first lithium could be produced:
"The Definitive Feasibility Study on Grants is expected to be delivered by the end of the March quarter, with first production at the Finniss Lithium Project on-track for the end of 2019," said Core's Managing Director, Stephen Biggins.
Processing of the mined material will be performed on site using Dense Media Separation to produce benign concentrate. The company states no chemicals will be used in the processing – only water; which will also be used for dust suppression. The will be drawn via pipeline from Observation Hill Dam (an old mining dam), which is within the project area. Core says there are no plans for using groundwater for processing.
Core says the Finniss project is expected to create 50-100 jobs1, with workers predominantly sourced locally.
Core Lithium has already signed a one million tonne binding offtake agreement with one of China's largest lithium producers, Yahua, and a non-binding Term Sheet with Shandong Ruifu Lithium Co Ltd for up to 150,000 tonnes lithium concentrate offtake per year.
Australia overtook Chile as the world's largest lithium producing nation in 2017, however that lead may be short-lived with Chile also ramping up operations.
Footnotes
Update: A subsequent press release from the NT Government says "up to 150 jobs during construction and 90 during operation ↩