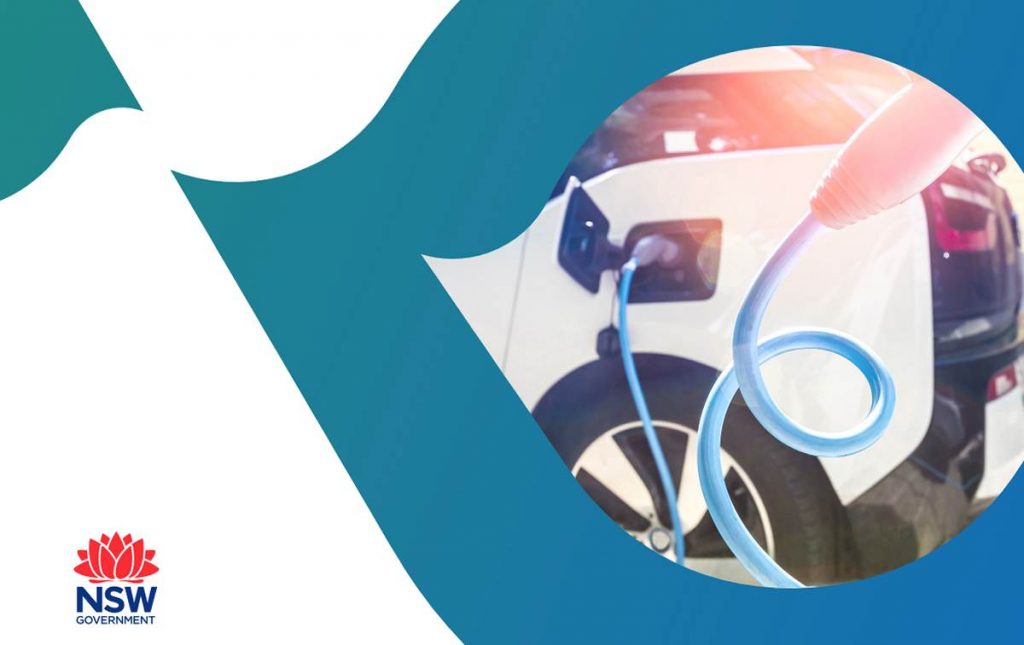 The NSW Government says it will invest millions in fast charging points for electric vehicles, trial electric bus services and buy more electric and hybrid government vehicles.
The Berejiklian Government's EV/hybrid vehicle commitments include:
10 per cent of new vehicles ( general purpose passenger fleet cars) purchased or leased by NSW government agencies to be electric or hybrid vehicles from 2020/21.
NSW's first fully electric bus trial to evolve into a regular route to be trialed in Sydney's Inner West from July 2019.
Co-investment with charging suppliers and councils  for fast chargers in regional NSW on major corridors.
Co-invest in charging points in commuter car parks with view to investigating commercial operations.
Adopt preferred charging standards and develop guidelines for installation of charging points in roadside service centres.
"More people are embracing electric and hybrid vehicles and we need to do our part to ensure we have the infrastructure in place so that people are confident to use these vehicles right across the state," said Minister for Transport and Infrastructure Andrew Constance on Monday.
While ICE (Internal Combustion Engine) cars aren't going to disappear from NSW roads anytime soon, electric cars will eventually roll over the competition. There's certainly been a lot of interest in electric vehicles from owners of solar power systems.
The NSW Electric And Hybrid Vehicle Plan can be downloaded here (PDF).
The Election Cometh
Key to many of the Berejiklian Government EV/hybrid vehicle commitments occurring is it surviving the next election, to be held on Saturday, March 23.
The NSW Government has been pretty keen of late to demonstrate some green energy related street cred and to somewhat distance itself from its Federal counterparts in this regard. In the leadup to end of last year, a flurry of large-scale solar energy development applications were approved, including those for Narrabri South, Yarrabee, Mulwala, Gregadoo, Darlington Point and Suntop 1 solar farms.
Also on Monday, the NSW Government released its five-year plan for autonomous vehicles.
"Vehicles in the future will not only be electric but automated, so we need to jointly consider these technological advances that will deliver safer, more accessible and convenient transport options." said Minister for Roads, Maritime and Freight Melinda Pavey.
Also announced was the first Australian trial of Yutong's new electric bus.
The Chinese company was founded over 50 years ago and claims to be the world's biggest manufacturer of medium and large buses; building more than 400 vehicles each day (all buses, not just electric). Yutong says it built its first electric bus in 1999. Last month, 20 Yutong full electric buses were put into service in Bulgaria.