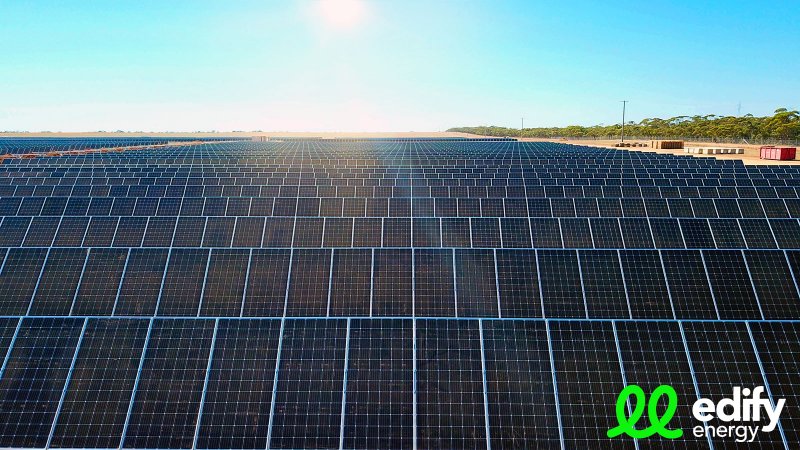 The NSW Department of Planning and Environment announced yesterday it had approved a 275-megawatt solar power project to be situated approximately 10km south of Darlington Point, near Griffith.
Darlington Point is a small town (population a whisker over 1,000) located on the banks of the Murrumbidgee River in western New South Wales' Riverina district.
"The project has been assessed on its merits, under planning legislation and clear official policies to consider any potential benefits or impacts to the environment, the economy and the community," said DoPE 1 Resource Assessments Director, Clay Preshaw.
Up To 1 Million Solar Panels
An Edify Energy project, the facility will be constructed on a 975-hectare site adjacent to TransGrid's Darlington Point substation at Donald Ross Drive. Approximately 710 ha is proposed to be developed for the solar farm, which will consist of somewhere between 800,000 to 1,000,000 solar panels mounted on single axis tracking mounting systems. It's expected the project will generate around 577,000 MWh of clean electricity a year, enough to provide the electricity needs of equivalent to 130,000 New South Wales households.
Edify says provision will also be made to enable installation of battery storage in the future. While the capacity of the energy storage aspect hasn't been specified, Edify Energy notes of the $407 million total investment, $353 million is earmarked for the solar farm and $54 million for the battery energy storage system (BESS), which is expected to occupy a 2 ha footprint.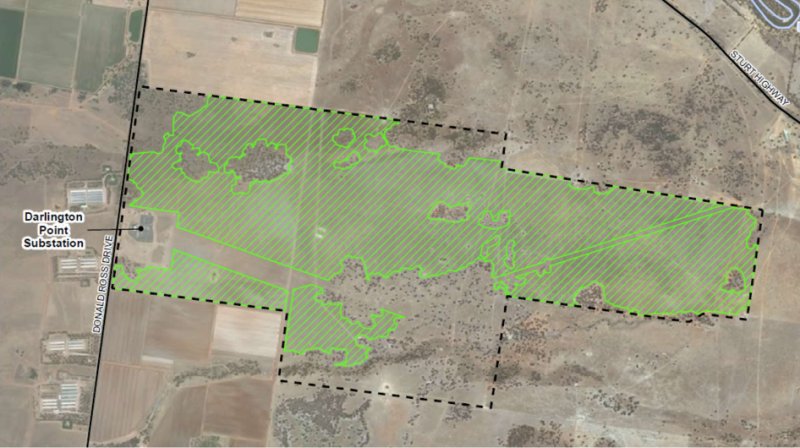 The company anticipates a peak workforce of approximately 300 during the solar energy plant's construction phase and approximately 5 full-time employees during operations over its expected 30-year service life. There will be an emphasis on local content in the project's construction, amounting to approximately 42% of capital invested.
With approval now granted, construction of Darlington Point Solar Farm is expected to start soon.
As well as Darlington Point, Edify's solar portfolio includes Gannawarra (PV and storage), Whitsunday, Hamilton, Daydream and Hayman solar farms.
Project Unopposed
The Department noted there were no submissions opposing the project. On a related note, yesterday we reported the release of DoPE's Large-Scale Solar Guideline, which aims to ensure impacts of solar farms are assessed with best practice methods, in a consistent manner and with local communities "front and centre" in considerations.
49 large-scale solar projects have been approved across NSW to date by the State Government and regional planning panels, representing a total capacity of more than 3300 MW – enough to power more than one million homes says the Department.
The Berejiklian Government has been keen to spruik its renewable energy efforts lately as it warms up for the looming state election.
Footnotes
I'm not taking a crack at Mr. Preshaw, DoPE is the widely-used acronym for the Department of Planning and Environment. ↩