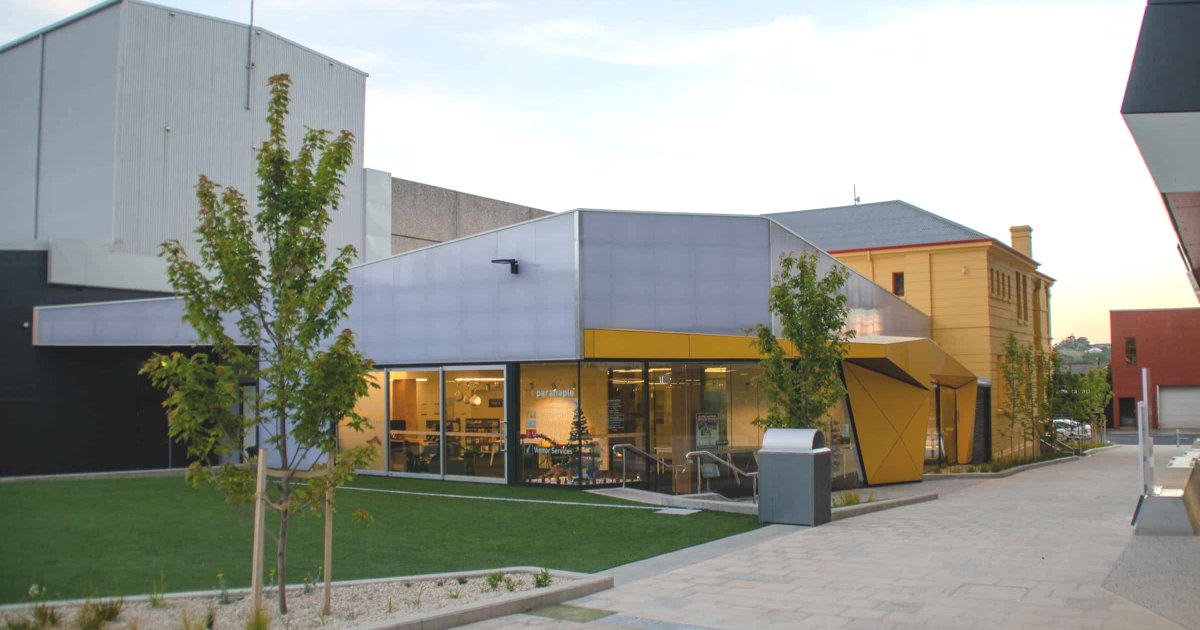 Tasmania's Devonport City Council is getting busy in making good on its Cities Power Partnership pledges.
The Advocate reports a 55kW microinverter-based solar power system consisting of 148 solar panels is being installed by DES Electrical Contractors on the roof of the paranaple arts centre in Market Square. The centre is home to the Devonport Regional Gallery, Town Hall Theatre and the Devonport Visitor Information Centre.
Council expects the system to pay for itself in 7 years.
"Renewable energy sources such as solar panels, are a great way to reduce the City's carbon footprint and save money at the same time," said Devonport Mayor Annette Rockliff.
This isn't the first solar installation for Council, but it appears it could be the largest. Prior to this installation, Council had at least 50kW of solar capacity across three of its largest facilities. In its Environment Strategy 2019 – 2024, investigating alternative power generation opportunities including wind and solar energy, and the use of battery storage, was noted as being a high priority.
Devonport Council And The Cities Power Partnership
Tasmania is turning out to be the place to be, with its population increasing at a fairly rapid clip. Devonport had an urban population of 23,046 at the 2016 Australian census and by 2020 that had grown to an estimated 25,747. An increase in population is usually accompanied by an increase in emissions, and from 2016 to 2019 emissions across Devonport increased by 23%.
In 2020, Council decided to join the Climate Council's Cities Partnership Program as part of its efforts to rein in emissions and address climate change impacts. Among its pledges:
Install renewable energy (solar PV and battery storage) on council buildings
Power council operations by renewable energy, and set targets to increase the level of renewable power for council operations over time
Provide fast-charging infrastructure throughout the city at key locations for electric vehicles
Solar Power In Devonport And Tasmania
In Devonport's postcode area (7310), more than 1,879 small-scale solar power systems had been installed by November 30, 2021. You can view more statistics and other information on solar panels in Devonport here.
Across Tasmania, around 43,447 solar power systems had been installed to the end of November last year. Of Australia's states and territories, the Apple Isle has the lowest estimated percentage of dwellings with panels installed – 17.1% as at September 2021 (source: APVI).
Going solar is definitely worth it in Tasmania, although it does present a few challenges. These include a lower solar rebate, lower electricity generation and systems being more costly than on the mainland. On the brighter side, a 6.6 kW solar system installation can pay for itself in 5 years and the average quality of a solar installation in Tasmania is the highest in the country thanks to a strict inspection regime. This helps keep shonky operators out of the state.
Learn more about going solar in Tasmania and how to do it right to make the most from your investment.