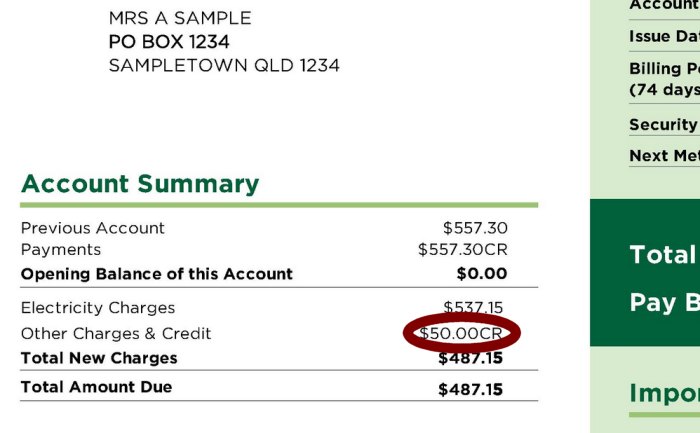 As part of the Palaszczuk Government's $2 billion Affordable Energy Plan, 1.9 million Queensland households will see a credit on their next electricity bill.
The Government announced the $50 credits will start rolling out today, with another to be issued next year. The credits will go to:
home owners
tenants
households receiving a power bill from their landlord or body corporate
households in communities with card-operated meters.
"We can return these dividends from these power business because their owners are the people of Queensland," said Energy Minister Dr Anthony Lynham. "I strongly encourage Queenslanders to check their next power bill for the line item showing the $50 credit."
In addition to the electricity bill credit, eligible Queensland pensioners and seniors also receive a $340 annual electricity rebate.
The Government also reminded households they can take advantage of Queensland's energy efficient appliance rebate, which provides up to $300 back on energy efficient air conditioners, washing machines and fridges.
While the $50 electricity bill credit is certainly better than a poke in the eye with a sharp stick, it will provide little relief to some.
According to the most recent SolarQuotes auSSII report, nearly two-thirds of Queenslanders requesting solar quotes via our service in March were battling annual power bills of $2,000 or more. Approximately 13% indicated their electricity costs totaled more than $4,000 a year, so its little wonder home solar power continues to be popular in the state.
Queensland Electricity Price Progress
Dr Lynham said the government was well on its way to delivering on a commitment of a two-year cap on electricity price rises to average inflation. He stated the Consumer Price Index ( CPI) released by the Australian Bureau of Statistics last Tuesday showed electricity prices falling in Brisbane (-4.8 per cent) for two consecutive quarters; while prices rose nationally (+1.8 per cent). As for regional areas, Dr Lynham said the Queensland Competition Authority last month indicated prices would drop in regional Queensland next year.
Just about every SEQ electricity retailer has signed up to the Affordable Energy Pledge, which commits them to pass on all the savings to consumers that the government is making in Queensland's electricity system.
While a recent QCA report indicates most retailers are doing the right thing, not all are offering at least one deal below the regulated price states the Government. On Friday, Dr. Lynham said the Palaszczuk Government expects all retailers to pass on the benefits realised under the Affordable Energy Plan, rather than pocketing a higher margin at the expense of consumers – and he will be pursuing the culprits.