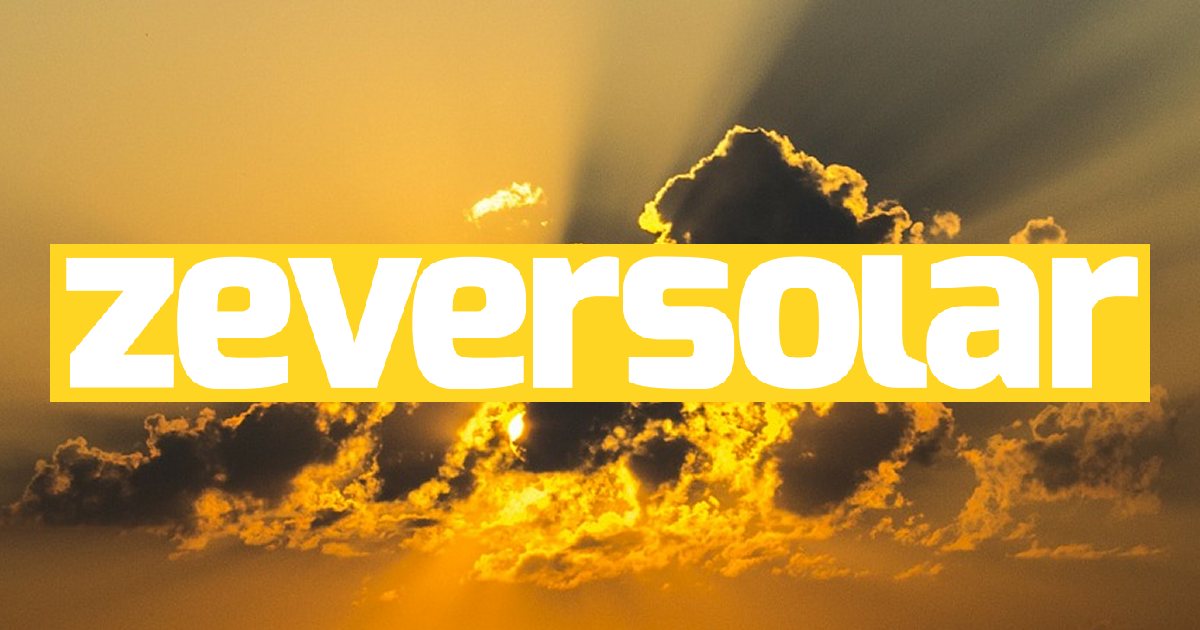 In a letter sent out late last week, solar inverter manufacturer Zeversolar GmbH announced it will cease business activities this week.
Zeversolar (Jiangsu Zeversolar New Energy Co., Ltd) was established in China in 2007 and manufactures solar inverters ranging in capacity from 1 kilowatt to 1 megawatt.
In March 2013, SMA Solar Technology AG announced it had concluded the acquisition of a majority stake in the company, a move SMA said at the time would help it with "access to the most important photovoltaic market of the future". Since 2013, Zeversolar has been operating as a subsidiary of SMA.
In December last year, SMA flagged a restructuring of operations that would see it exit China and sell its companies there.
"Our deliberations with regard to restructuring centered on the issue of location," said SMA CEO Dr. Jürgen Reinert. "With the measures that have now been resolved, the SMA Managing Board is demonstrating its commitment to Germany as a business location."
The End Of Zeversolar GmbH
A letter released last week co-signed by Zeversolar GmbH Managing Director Marko Werner says that as of December 18, the company will cease business activities.
"We do assure you that all legally binding obligations resulting from previous purchases of Zeversolar GmbH products will be conducted as done previously. In particular, the handling of service and warranty cases will be continued at the same level for you," states the letter.
This letter was followed by another from SMA co-signed by SMA's Executive Vice President Global Sales & Service, which states:
"In order to avoid confusion on the handling of previous purchases of you as customer of Zeversolar GmbH products, we would like to inform you that SMA Solar Technology AG will take the utmost effort to secure within the current restructuring processes that all contractual obligations between you and Zeversolar GmbH will be safeguarded to the same extent as previously conducted."
At this point in time, there's really not much more information available past what is contained in the two letters. Whether the brand will continue post-SMA isn't clear from their contents. SMA had previously stated it would be selling its Chinese companies to the management of those companies.
Zeversolar has (had?) an office here in Australia – in Docklands, Melbourne. According to the Werner letter, warranty claims can continue to be submitted here – but the first port of call for Australians with Zeversolar inverters who are experiencing difficulties should be the company their inverter was purchased from.
Related: How To Choose A Good Solar Inverter.