Enphase is an American company that sells microinverters.  These are small, fun sized versions of the larger string inverters most solar homes use.  They work with individual panels and are either bolted beneath them or, in the case of AC panels, come already attached. 
Enphase is the largest manufacturer of microinverters in the world and in Australia they give their product a 10 year warranty.  This compares well with the 5 year warranty most inverters have. But Enphase does even better in the United States where they give their very similar, but not identical1, microinverters a warranty of 25 years.
Microinverters have some advantages over conventional string inverters.  They cope better with the effects of shade and dirt, they do away with the need for DC cables on the roof which reduces the already small possibility of a fire, and they allow the performance of individual panels to be monitored.
But, as is often the case in life, reliable products that do neat stuff cost more than mediocre ones.  (This only applies to material goods.  Personally, I'm reliable, do neat stuff, and cheap.)  Enphase microinverters have always commanded a premium price and so only make up a small portion of the total inverter capacity installed by Australian households2 with a large majority using lower cost string inverters.
But Enphase had a plan to turn this around.  They knew if they wanted their microinverters to be anything other than a niche product used by hipsters, millennials, and other people we hate for no good reason, they would have to get their price down.  Way down.
In April last year they revealed their grand plan to match string inverters on price-per-watt by the end of this year, driving normal string inverters out of business. But, as you may have noticed, since conventional inverter manufacturers aren't going out of business left, right, and center, Enphase didn't achieve this.
Enphase's Goals
In April 2016 Enphase's goals were:
To produce the S290 microinverter in 2016 and the S300 microinverter in 2017.
Get their cost per watt down to the average for string inverters.
They didn't manage either.
They did produce an S290 microinverter, but instead named it the IQ6+.  Why they called it that, I have no idea, because if someone told you their IQ was 6+ that wouldn't be very impressive, as the average is 1003.  But that's probably actually pretty smart for a microinverter, so maybe it's not such a bad name after all.  But while the IQ6+ is being sold in the United States it's never been available here.  But Enphase never promised to sell it Australia as far as I am aware, so they did manage to achieve that part of their first goal.
What they completely failed to do was get their S300 microinverter, or IQ7+ as they now call it, on the market.  It's not currently available in the United States and while it is displayed on their Australian site, Enphase has told me they don't expect it to be available here until around the middle of next year.
As for managing to get their price per watt down to that of string inverters — yeah, they really did not do that.
The IQ 84 Zoocel Models The Enphase IQ7
While the Enphase IQ7 and IQ7+ microinverters are not yet available in Australia, an IQ7 was on display in Melbourne and I was able to get world famous model Zoocel to pose with it.  Here he is giving it his famous, "blue steel" look: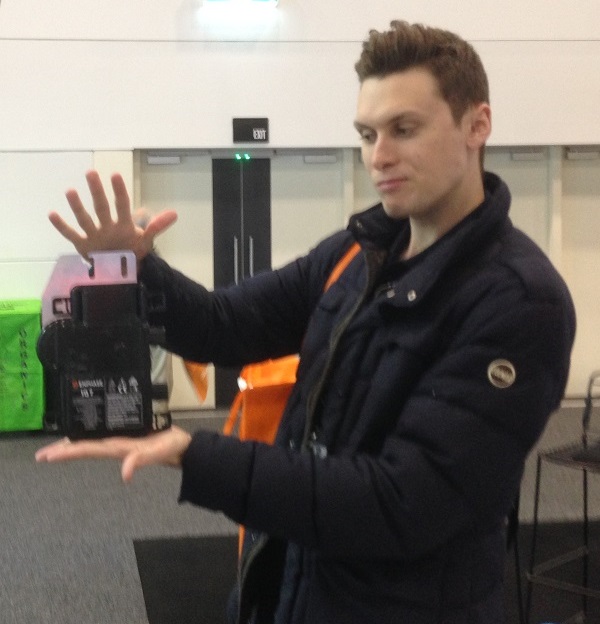 Now the thing about Zoocel is, he is a giant among men and towers over lesser members of humanity such as myself, so that microinverter isn't quite as small as it looks.  Here it is with a pen next to it for scale: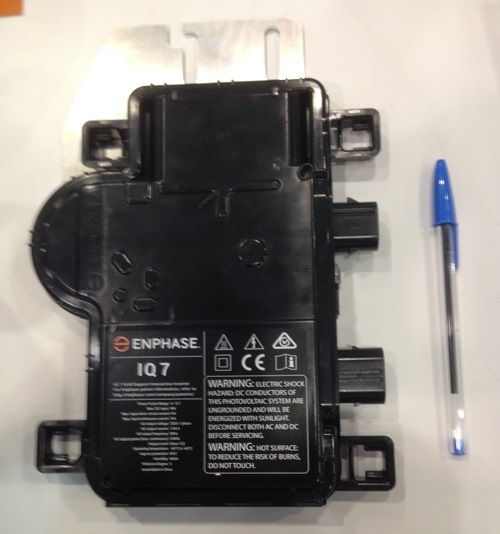 The IQ7 and IQ7+ are exactly the same size and as you can see, the black plastic case is around one and one-third pens in length.  Which makes this picture Enphase put out early in 2016 rather interesting: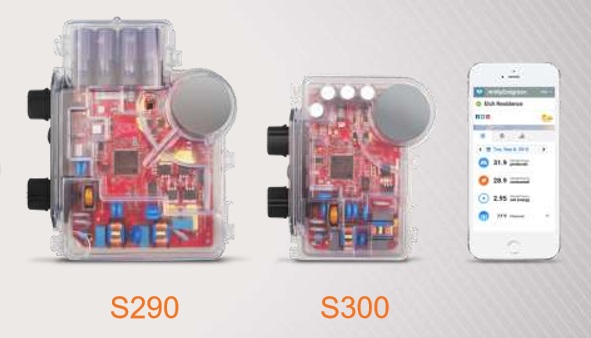 When I first saw this picture I thought, "Oh cool!  Transparent covers!  Finally electronic components get to display their strangely bright, lolly like colors to the world!"  But it turned out the transparency is for illustrative purposes only and the actual cases are black plastic.  But that's not what I wanted to point out.
This picture clearly shows the S300 or IQ7+ as being one and one-quarter smart phones in height.  But since its height is actually 21 cm, that's one and three-quarters the length of my iPhone 54.  So I'd just like to say kudos to Enphase for being environmentally minded and not throwing out their clunky, giant smartphones from the 90s.
Or maybe the problem actually is that Enphase failed to get the size reduction they wanted.  If we compare the size and weight information on their datasheets for their S270, which is currently on a considerable number of roofs in Australia, and their new IQ7 and IQ7+ we get:

Going from a metal to a plastic case has saved them weight, but by volume it is now 6% larger.  The S270 is rated for 260 watts and the IQ7+ is rated for 290 watts which means its capacity is 12% higher, so it's sort of moving in the right direction, but that's definitely not what we were promised in the colorful picture above and not what I expected in April last year when they said they were going for:

A polyurethane case has to take up more space than a stainless steel one to provide the same degree of protection, so an increase in size is unavoidable unless they shrink its guts, so it looks like they haven't been able to get nearly as much gut reduction as they had planned.  Since the size increased rather than shrinking down to that of a paperback, boasting about a size decrease may not have been the smartest thing to do.  But the good news is it doesn't matter that it has gotten larger5.  After all, are you really hanging our for extra space underneath your solar panels?  Are you planning to use it for dead possum storage?
Enphase Is Not Close To Matching String Inverters On Price
Back in April 2016 Enphase said they would get the cost per watt of their microinverters down to the average of string inverters by the end of this year, as this graph they flaunted shows: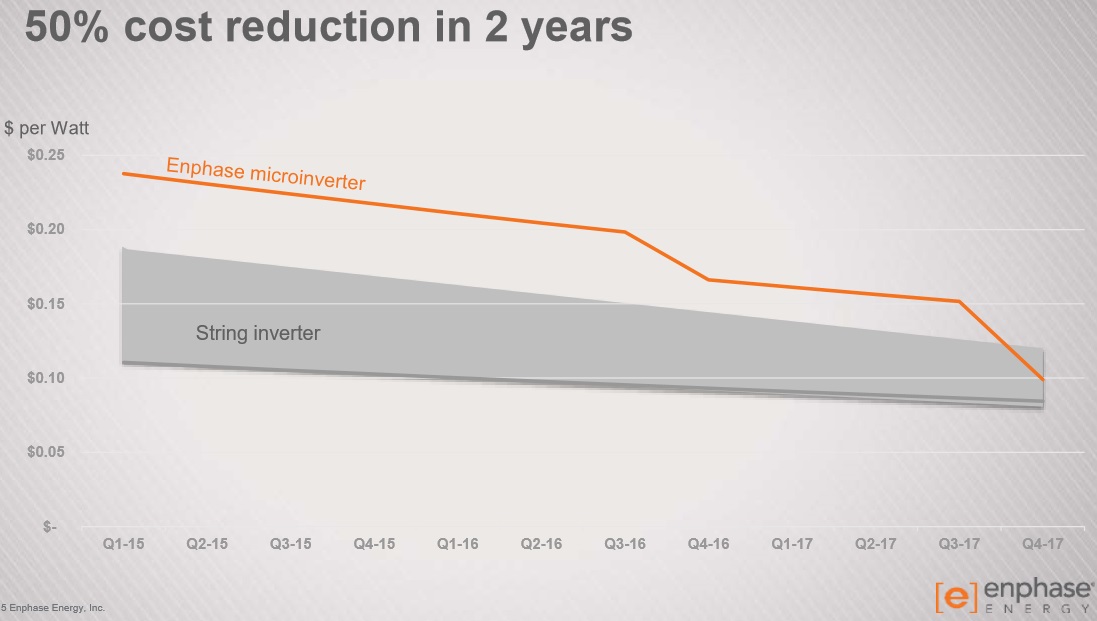 At the top of the graph it says:
"50% cost reduction in 2 years"
And shows a reduction from around 21 US cents a watt at the start of 2016 down to 10 US cents a watt at the end of 2017.
They did not achieve this goal.
If they had, then with the advantages of microinverters, the only reason not to use them would be if you couldn't get your hands on any because of how demand would massively outstrip supply.
The IQ6+ wasn't sold here so I don't know its price in Australian dollars, but what I can do is look up what it is being sold for in the US at the moment and compare its price per watt to that of US string inverters.  I consider Enphase microinverters to be premium products, so I'll compare them to what I consider to be two premium string inverters — Fronius and SMA, but I'll also throw the budget model Solectrica into my comparison: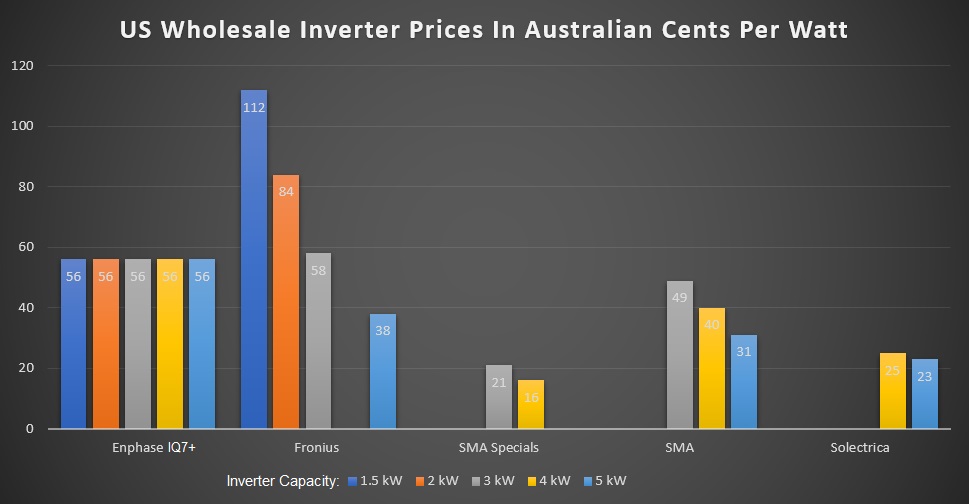 Because an Enphase microinverter always costs the same amount per panel, its price per watt doesn't change, no matter what the total capacity of the system being installed is — whether it is around 1.5 kilowatts or 5 kilowatts.  But if you want to buy a 1.5 or 2 kilowatt Fronius inverter it is much more expensive per watt than IQ6+ microinverters.  But all string inverters larger than 3 kilowatts are cheaper per watt than the Enphase IQ6+.  So for total inverter capacities of 4 kilowatts or more, premium string inverters will cost less.
While the prices in the chart above are in Australian cents, they are US wholesale prices and so aren't very useful for working out how much you may have to pay here.  But one thing you definitely won't see in Australia are the SMA specials on the chart.  These are older model SMA inverters made in Germany that are being sold for less than half the price of the new models made in China.  All I can conclude from this is — Wow!  Americans really like new things!
Enphase Has Had A Hard Time
It's no secret Enphase has had financial difficulties over the past couple of years.  Dark clouds with big frowny faces have gathered over the company and blocked the golden sunlight of profitability from shining down on them.
Here's what the "wisdom of crowds" decided their shares were worth over the past five and a half years: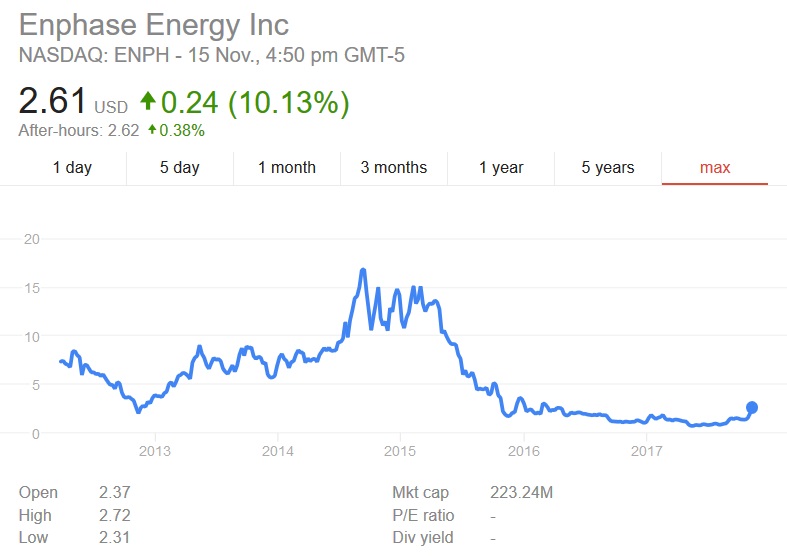 After hitting a peak of $16.85 US in 2014, Enphase shares fell to a miserable $0.70 US in May this year.  Investor's expectations of the kind of profit the company was likely to make in the future clearly collapsed to make its share price fall to 4% of its peak.
If I was a suspicious person and took a dim view of companies that are trying to get us to give them our money, I would probably think that Enphase knew full well they were on the brink of disaster and the report they produced in April last year was just a con job to maintain confidence in the company and convince people they had the skills and technology to create a revolution in microinverter technology they never expected to achieve.  So thank god I am extremely naive and gullible6 and never have unwholesome thoughts like that.
I only ever have unwholesome thoughts like this: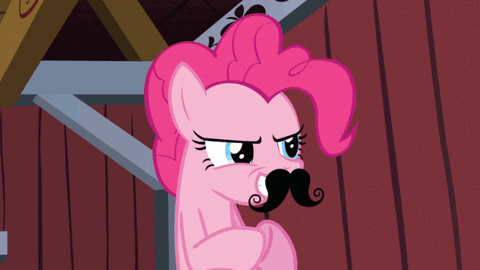 Enphase Claws Its Way Back From The Abyss
While it is difficult to see on the graph above, Enphase share prices have recently surged upwards and may one day soon break through those frowny clouds above.  This graph of share prices over the past year make it clear: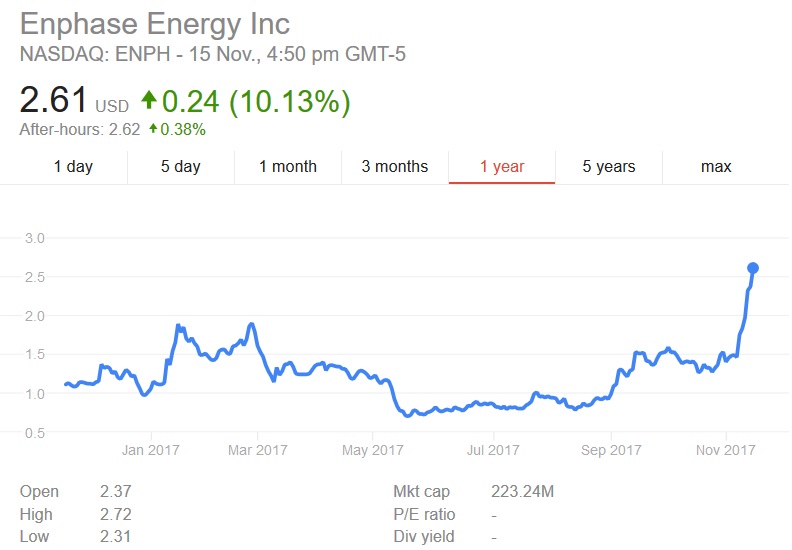 As I write this, their share price sits at $2.61 US, which makes quite a change from the stinky, sinky share days of May.
The reason for the turn around is Enphase managed to produce a positive quarterly report on the 8th of this month.  Actually it might be more accurate to say it was better than expected rather than positive, but it's still a good sign that things are turning around and is evidence they will remain in business and be available to meet their obligation to repair or replace microinverters that fail within their warranty period.
But this turn around did not come easily.  The company was restructured, which is executive talk for sacking almost one-third of their employees.  In addition, the CEO Paul B. Nahi got the chop and in August he was replaced by Badri Kothandaraman.  Badri will be paid a base salary of $350,000 US7 and can receive an extra 75% of that in bonuses and he gets 1,000,000 shares in stock options.  This is a big cut from the $525,000 base salary the last guy got, so it's good to see the people at the top are feeling the squeeze too.
In the past, my impression of Enphase was the company contained people sincerely dedicated to producing high quality technology and doing their bit to save the planet.  And I'm sure this is still true for many of those who are left.  But when a company fails to meet its stated goals by, not by just a bit, but by ridiculous amounts, it tends to make me shift them from the "sincere and dedicated people" category to the "sincere and dedicated people who can't be trusted and so probably aren't really all that sincere" category.
But Enphase has a new CEO now and they can blame everything on the old guy — like when we get a new Prime Minister8.  So I'll be paying attention to announcements coming from Enphase and judging how ridiculous they sound.  Hopefully they'll stay grounded in reality and I hope Enphase will remain in business and continue to improve microinverter technology.
[Full Disclosure:  I once thought about buying Enphase stock, but then I realized it would cost money I could instead immediately spend on chocolate.]
[Full Disclosure Part 2: Finn owns Enphase stock. He paid about $6 for it because fools and their money…]
Footnotes
American current is different from Australia's and most of the world's. ↩
Be wary of any boasts you hear from Enphase about the number of inverters they have installed.  When you're producing little baby inverters it's the total capacity installed that relevant, not the total number. ↩
Personally, I have an IQ of 150.  I took an IQ test and got a score of 70, but I completed it in half the allowed time, so I doubled it. ↩
This was the free smartphone I received as a result of living in a country where idiots will give you their old phone so they'll have an excuse to buy the latest model. ↩
Technically a smaller inverter will allow air to circulate under panels more freely and so help keep them cool, but that effect is going to be very minor. ↩
Did you know the word "gullible" isn't in the dictionary? ↩
I know this may sound hard to believe, but some US CEOs make even more money than this.  Marc Lore, CEO of Walmart US E-commerce, received $244 million US last year, so clearly he must be 697 times better than Badri Kothandaraman at his job, as any other conclusion would mean CEO compensation isn't entirely fair. ↩
Which may happen soon. ↩