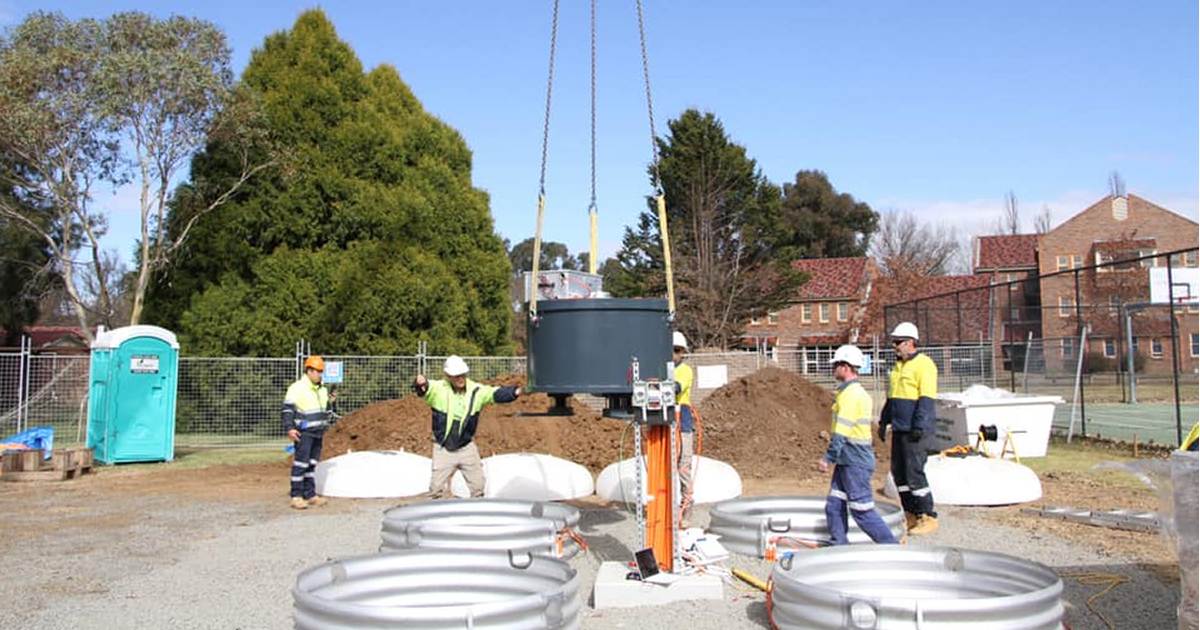 Mechanical battery storage solutions provider Key Energy recently installed a flywheel energy storage system for a school in New South Wales.
The Armidale School, located as the name suggests in Armidale, was  founded in 1894. It's a co-ed boarding school with a current enrolment of more than 640 students, including over 200 boarders.
Among its many facilities is a creative arts precinct incorporating a 240-seat performance theatre, a music centre, a heated indoor 25 metre swimming pool, gymnasium, seven sporting ovals (one under lights), rifle range, basketball courts and seven tennis courts.
In other words, the school's energy bills would be eye-watering.
The school has already headed down the renewable energy path through installing solar power and a battery system. Its latest project involves a different type of storage – flywheels.
What Is A Flywheel Energy Storage System?
The flywheel used in this application is essentially a mechanical battery consisting of a mass rotating around an axis in a vacuum, levitated by a magnet and riding on special bearings that minimises frictional losses. The mass is rotated to very high speeds (9,000 RPM) using an electric motor.
Once the system has reached the desired RPM, it takes very little energy to keep it at that speed. When energy needs to be extracted, the motor becomes a generator. Basically, electrical energy is converted to kinetic energy and converted back to electrical energy when required.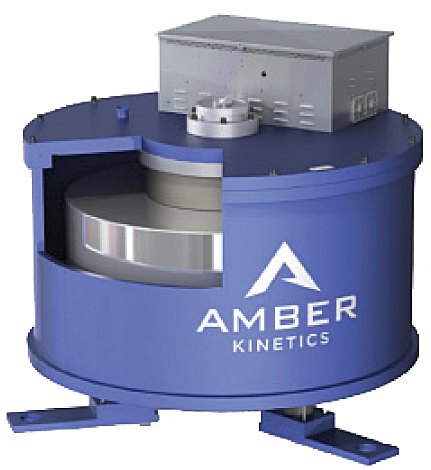 Some of the advantages of flywheel energy storage systems is they are low maintenance, there's no fire risk, they have a claimed service life of 20 – 30 years and can be easily recycled.
Key Energy has installed four flywheel systems at The Armidale School that have been buried underground. Each unit offers 32 kilowatt-hours capacity for a total of 128kWh. The devices used were manufactured by California-based Amber Kinetics, which describes its Kinetic Energy Storage Solution (KESS) as being:
"..the first commercialized four-hour discharge, long-duration KESS solution powered by advanced technology that stores 32 kWh of energy in a two-ton steel rotor."
.. so, 8kW of power per unit. That two-ton mention is just the rotor – the entire assembly weighs 10,500 lbs, or around 4.76 tonnes. That's incredibly heavy for what appears to be a very compact setup. Amber Kinetics claims an >86% round trip efficiency (DC), and a life of 11,000 cycles for its KESS.
More solar panels were installed as part of the project in addition to the KESS, bringing the school's total solar capacity to 145kW.
There's nothing mentioned on its website, but according to The Armidale Express, the school also has a large conventional battery system in place – a lithium-cobalt-manganese unit (brand not mentioned) with around 270 kilowatt-hours of storage. 
The school says the project is not just about generating more energy, but storing it more efficiently and then distributing it more evenly. Flywheel storage was chosen based on five years of usage data.
"As a large boarding school with energy needs that vary around the clock, the system's prime function is to remove the regular spikes in our grid electricity consumption which cost us very expensive network capacity penalties each month," said the school.
As for what the flywheel systems + additional solar power capacity cost isn't mentioned, but the project is expected to pay for itself with savings within five years.