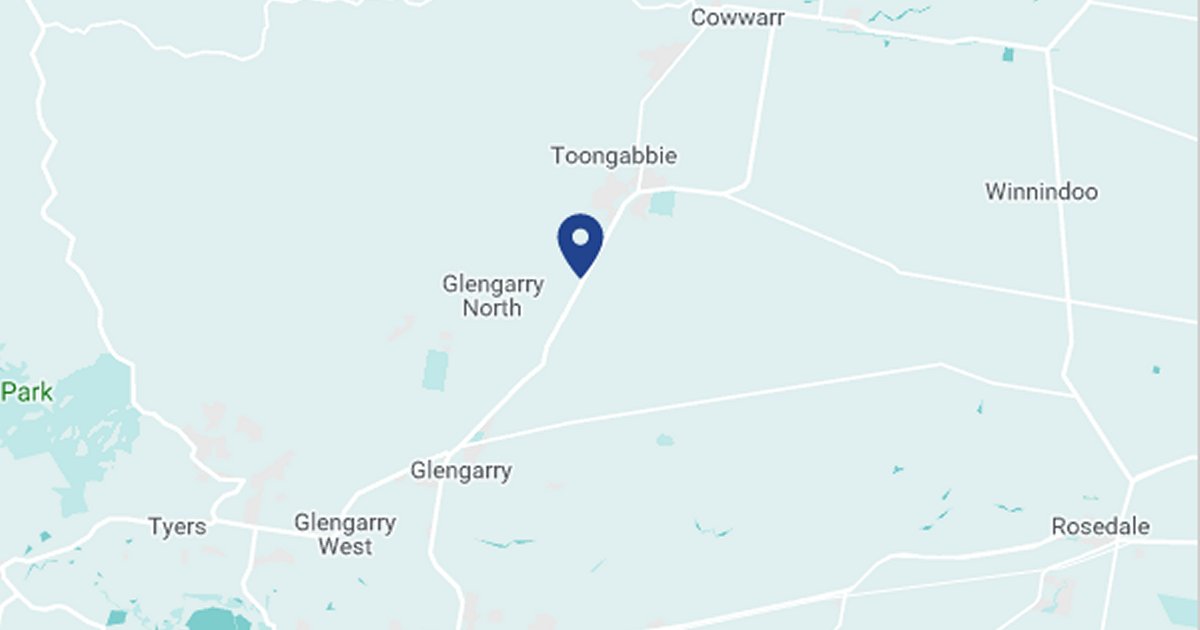 A proposed solar farm in Victoria has met with a range of community concerns that have the support of Latrobe City Council.
Frasers Solar Farm is a South Energy project that would be located approximately 2km south of Toongabbie and 5km north of Glengarry in eastern Victoria, spanning 110 hectares at a site at the corner of Frasers Lane and Traralgon-Maffra Road, Glengarry North.
The $110 million venture involves the construction of a 75MWac solar farm consisting of approximately 228,000 solar panels installed on trackers. There's also mention of a Battery Energy Storage System (BESS) of up to 20MW/40MWh capacity.
Frasers Solar Farm will generate enough energy to power the equivalent of 25,000 homes, while avoiding approximately 157,000 tonnes of greenhouse gases per annum.
Construction of the project would see approximately 130 direct and 210 indirect local jobs created, plus full and part time permanent jobs throughout the 25-30 year operational phase of the project. Additionally, a portion of the project's revenue will be allocated for community use annually. South Energy hopes to make a start on construction in 2021, with the plant operational in 2022 – but first it needs a green light from Victoria's Planning Minister.
Community Opposition
According to Latrobe City Council, Victoria's Department of Environment, Land, Water and Planning (DELWP) has received 24 submissions regarding the project – 8 of those supporting and 16 objecting to the proposal.
Common concerns in the objections include:
Noise (mainly from the inverters)
Landscaping to address offsite impacts
Bushfire risk
Removal of productive agricultural land
Traffic Impacts
Impacts from surface water run-off.
These sorts of concerns have been quite common with large-scale solar projects across the country. Council notes that objectors generally weren't opposed to renewable energy facilities in the local government area per se, but their concerns were primarily related to the location.
In its meeting last week, Council resolved that it does not object to the grant of a planning permit for the proposal subject to the inclusion of conditions that address the above concerns.
"If the documented concerns in Council's submission cannot be addressed through the inclusion of conditions on the planning permit, Council's submission would stand as an objection," state last Monday's minutes; which can be accessed here.
Latrobe City Council says if conditions are not included to address the concerns raised, it can consider taking the matter to VCAT – the Victorian Civil & Administrative Tribunal.
Council also wishes to see the Minister assessing renewable energy projects on a wider range of criteria, including the suitability of a location from a community impact perspective and the degree of community support.
South Energy has four other projects in its pipeline for Victoria and another two in Western Australia.
Victoria:
Raywood, 200 MW (approved on March 25)
Goorambat, 75 MW
Kennedys Creek, 145 MW
West Mokoan, 190 MW
Western Australia: