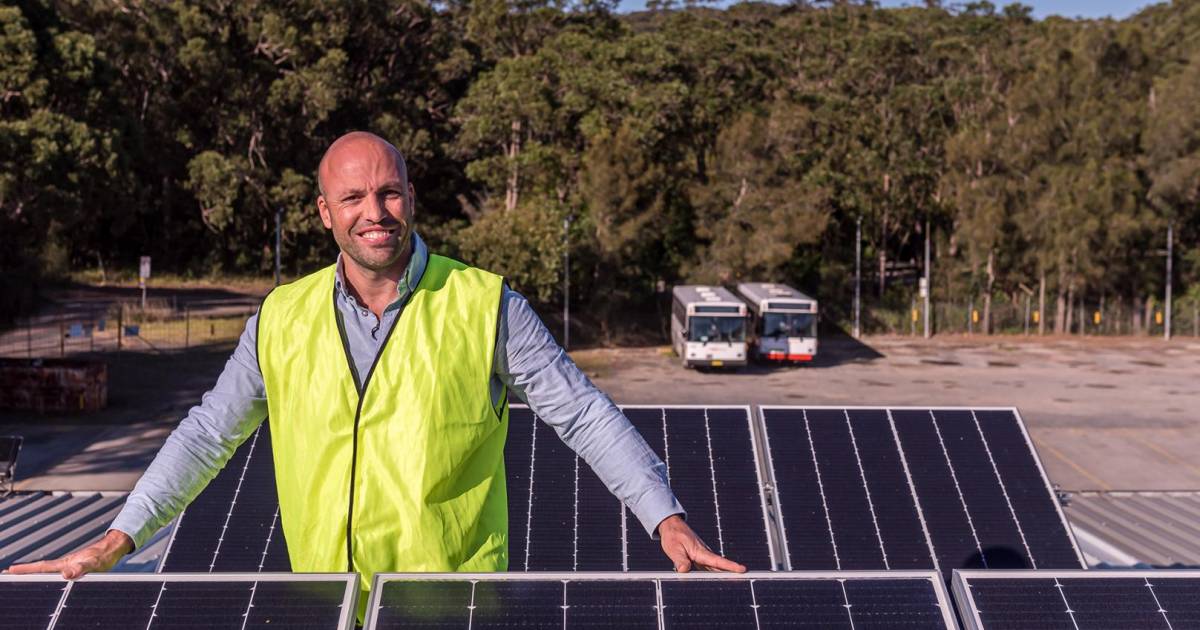 New South Wales bus operator Busways has expanded its solar capacity with a new system installed at its Kincumber depot near Gosford on the state's Central Coast.
A 99.6kw commercial solar system has been installed on the workshop roof and Busways says on average, 90 percent of the depot's power now comes from the sun.
The system, which cost $160,000, is expected to generate more than 150 megawatts of electricity annually says the company, but I think they meant 150 megawatt-hours. Megawatts is a measure of power, and megawatt-hours of energy – learn about the difference between power and energy.
Last year, Busways installed a similar-sized system at its depot in Penrith. The reason the systems are a tad below 100kW is likely to do with the fact systems 100kW capacity or less qualify for Small-scale Technology Certificates; aka STCs or more popularly as the "solar rebate". This avoids having to deal with the complexities involved with the Large-scale Generation Certificate (LGC) system.
Busways says it has also replaced all old lighting at the depot with LEDs, reducing use of electricity at the facility by 20 percent.
Kincumber1 is around 12 kilometres from Gosford and 76 kilometres north of Sydney. More than 2,560 small-scale (<100kW) solar power systems had been installed in Kincumber and across the 2251 postcode area as the end of April this year.
The firm isn't done with solar energy yet. Busways intends installing solar panels at its other depots – and with 14 of those in New South Wales currently and more to come in SA with the company's new Adelaide Metro contract kicking off in July, Busways could wind up with a significant amount of capacity.
Next Stop – Electric Buses
The company also has other sustainability related initiatives in the works.
"This year, we will be introducing the first electric buses into our fleet as part of the NSW Government's move towards a zero-emissions bus fleet, among other projects in our pipeline to further reduce our environmental footprint," said Busways' sustainable projects lead Tim Reid.
In May this year, Transport NSW called for expressions of interest from the energy, transport, manufacturing and financing sectors to participate in trials of zero emission buses and associated technologies.
"These trials are a crucial step towards this goal and will provide us with important findings about future infrastructure and energy needs," said Elizabeth Mildwater, Transport  NSW Deputy Secretary, Greater Sydney.
Footnotes
Trivia: 'Kincumber' comes from an Aboriginal word meaning 'towards the rising sun'. ↩