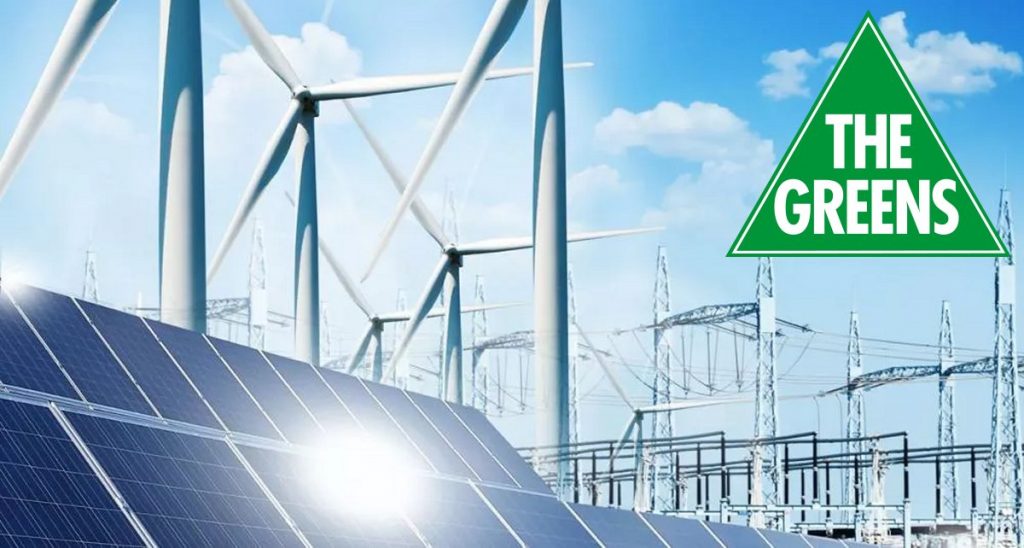 The Greens yesterday launched a six- point plan the party says will assist small business in slashing power bills, improving energy efficiency and switching to clean energy.
Unveiled by Greens climate change and energy spokesperson Adam Bandt MP, the plan consists of the following elements:
Power Australia
The previously pitched Power Australia will be a publicly owned not-for-profit energy retailer focused on purchasing cheap renewable energy and offering low-cost electricity plans to small businesses – and residential customers.
Small Business Clean Energy Fund
Under the Small Business Clean Energy Fund, small-to-medium enterprises (SMEs) will be able apply for grants of up to $10,000 to support investment in assets or capital works that will result in a reduction of fossil fuel use, boost energy efficiency or implement clean energy options such as commercial solar power. Businesses eligible for the instant asset write off will also be eligible to receive grants from the Clean Energy Small Business Fund. It will be funded $200 million over the first 4 years.
Revival Of Clean Technology Program
The Clean Technology Program – which supported innovation by business and industry – was axed by the Abbott Government in November 2013 . The Greens have committed to reviving it, and funding it to the tune of $200 million.
ARENA Funds
$100 million of Australian Renewable Energy Agency (ARENA) funds will be directed towards supporting specific research, development and commercialisation of industrial substitution and electrification programs in the manufacturing and fabrication industries.
Battery Loans
Small businesses would be provided access to loans of up to $15,000, repaid over 10 years, to assist with the installation of battery storage. There was no mention if these loans will be no-interest or low interest. As the Clean Energy Finance Corporation would be involved, it could be the latter as the CEFC usually expects a return on the projects it supports.
On a somewhat related note, The Greens also recently announced their proposed $2.2 billion battery storage fund that would initially provide incentives of up to $7,000 per home battery system installation.
SQ's Finn and Ronald discussed the home battery policy in the latest SolarQuotes vodcast. To quote Ronald:
"It's nuttier than a chipmunk's cheek pouches in a pecan packing plant."
.. and Finn agrees. Find out why they feel this way here (link will take you directly to the vodcast segment).
 Clean Energy Solution Centres
Centres will be set up to support business in implementing energy audits and developing energy efficiency plans.
"The key to helping small businesses isn't to abandon them with a small government, neoliberal approach, but for government and industry to work cooperatively to help small businesses embrace the clean energy transition," said Mr. Bandt. "Our plan will help small businesses reduce power bills and reduce pollution."
More on The Greens' six-point plan can be viewed here.