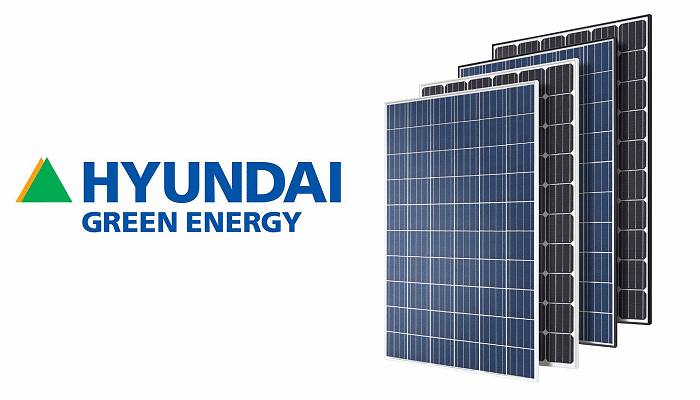 It's been years since Hyundai solar panels were available in Australia through official channels, but the modules are about to make a reappearance.
Hyundai Heavy Industries (HI) Green Energy has announced it will re-enter the Australian solar market, kicking off with a $70 million distribution agreement recently signed with local solar components distribution company, Supply Partners.
The range of Hyundai solar panels available here will include its 300-watt monocrystalline module for residential applications and a 360-watt panel for the commercial market – and Hyundai is also looking at larger projects.
"Initially we will be focused on establishing the brand in the residential and commercial market, but we also look forward to exploring opportunities in large commercial, industrial and engineering, procurement and construction in the short to medium term," said Larry Kim, head of global sales at Hyundai HI Green Energy.
The 300-watt residential panel, HiS-S300RG, is a 60-cell product with a module efficiency of 18.3% at STC (Standard Testing Conditions) according to the company. The 360-watt panel for commercial applications, HiS-S360RI,  has 72 Korean-made monocrystalline cells and a module efficiency of 18.4%.
The RG series will be available in 275W – 300W and the RI series in 330W – 360W.
Both ranges feature PERL, (Passivated Emitter Rear Locally-diffused) technology, which apparently combines the advantages of PERC and PERT. Just as an aside, both PERL and PERC technologies were developed here in Australia at the University of New South Wales.
The RG and RI panels are accompanied by a 10 year product warranty and a 25-year performance warranty (Initial year: 97%, Linear warranty after second year: with 0.7% annual degradation, 80.2% is guaranteed up to 25 years states the datasheets).
Approximately 10 megawatts of Hyundai solar modules had been installed in Australia when the company exited the local market in 2011. Hyundai solar panel reviews and ratings here on SolarQuotes from that time were generally positive and we haven't seen any subsequent reports on our reviews page of those panels failing.
Hyundai Green Energy will be the importer under Australian Consumer Law, with Supply Partners acting as the exclusive distribution channel and warranty agent. Panels will be available in Australia by the end of June.
"Together with Supply Partners, we are setting aggressive volume targets in the Australian market and we look forward to offering Australians what we consider to be the best quality solar panels on the international market," said Mr. Kim.
HI Green Energy (also referred to as Hyundai Solar)  is a group company of Hyundai Heavy Industries Group, the world's largest shipbuilding and complex heavy industries company. Hyundai Solar has been manufacturing panels since 2004.