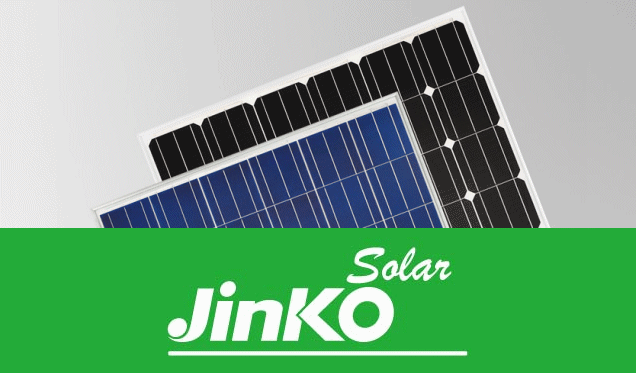 JinkoSolar has taken the wraps off its 410W Cheetah solar panel at the SNEC 12th International Photovoltaic Power Generation and Smart Energy Exhibition & Conference in Shanghai.
Produced at the company's "P5 super factory" (whatever that means), the 72-cell module offers a conversion efficiency of 20.38%.
The company says it will be ideal for large scale PV projects, including those that are part of China's Super Top Runner program; a  scheme implemented by the Chinese Government to improve the quality of local solar panel manufacturing. SQ's Ronald has published an article on the Top Runner program here.
Very little in the way of other details and technical specifications were available at the time of publishing aside from what was in this press release, not even a pic, which I was hoping would be available by this morning. If I stumble across one or more detailed specs, I'll update this post.
While solar panels tend to look much like each other, that's not always the case. At SNEC, Jinko also showcased its 320-watt 60-cell gold- framed module for the first time (again, no pics yet, sorry).
Why a gold-framed module?
"Studies have shown that residential PV end-users, on average, are financially well off and are early adopters of new lifestyles and products. As such, these end-users have higher requirements for product personalization and quality," says the company.
The studies JinkoSolar refers to must have focused on countries other than Australia. Here it's average households in mortgage belt suburbs struggling with electricity bills that represent a large proportion of solar power system installations. For many Australians, solar isn't about flaunting wealth, but trying to create a bit of it by not giving their hard-earned dollars to electricity retailers.
As for the price premium for the gold frame, that wasn't revealed. JinkoSolar panels are generally competitively priced, which combined with their good performance is one of the reasons they've been popular in Australia.
In other recent news from Jinko, a couple of weeks ago the company announced the 60P version of its P-type PV module broke a peak power world record, exceeding 370W; and its dual glass N-type PV module reached 378.6W. The company says both records were certified by TUV Rheinland ( Shanghai ) Co., Ltd.
If you're not familiar with the P and N-Type technologies, again, Ronald has your back in his article explaining the difference between P-Type and N-Type solar cells. What about dual glass? Ronald to the rescue again.
A week earlier, Jinko also announced its P-type monocrystalline solar cell broke another record, with efficiency reaching 23.95% during certification testing performed by the Photovoltaic and Wind Power Systems Quality Test Center at the Chinese Academy of Sciences (CAS).
In March, JinkoSolar said it had shipped 9,807 MW of solar panel capacity in 2017, a 47.3% increase on 2016.