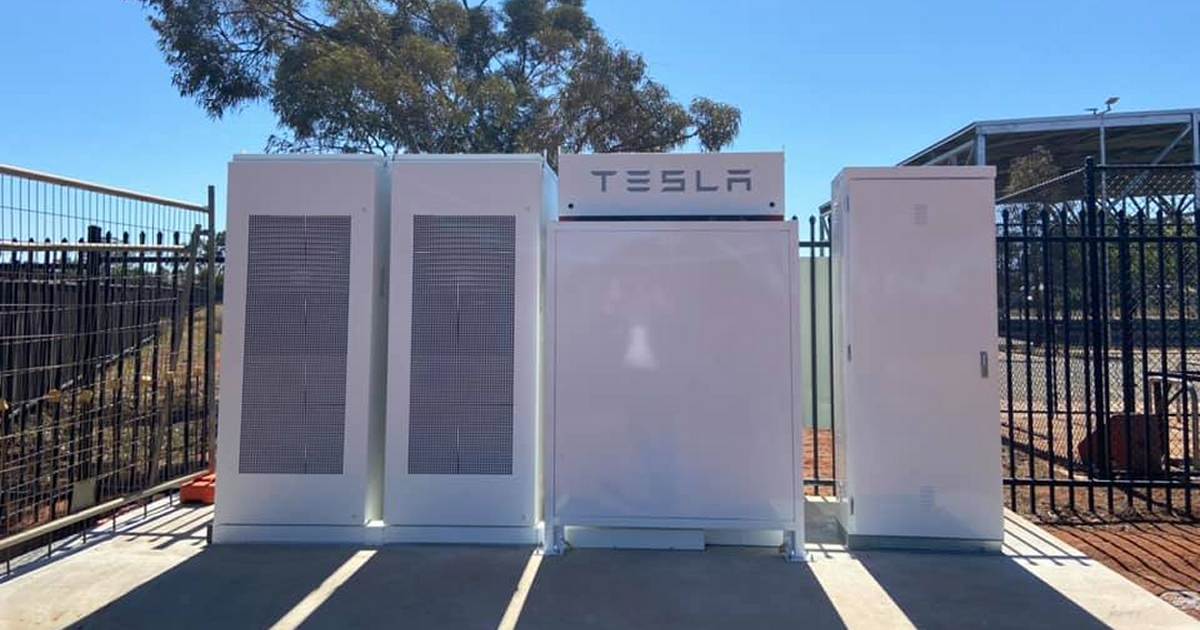 Western Australia's Education Minister was in Kalgoorlie yesterday officially launching the new Virtual Power Plant at Kalgoorlie-Boulder Community High School.
In August last year, the McGowan Government  announced a $66.3 million renewable energy package that included $4.4 million for rooftop solar and batteries to transform up to 10 schools into Virtual Power Plants (VPPs). The pilot's focus is on building capability and technology to support a blueprint for future VPP rollouts.
Among the Schools VPP pilot aims is helping schools better understand and manage their energy use, and also enhancing electricity grid stability and reliability. A bonus from the program is the provision of educational opportunities for students; helping prepare some for the renewable energy workforce of the future. Learning resources related to STEM (science, technology, engineering and mathematics) education are being developed as part of the pilot.
"We want students in Western Australia to embrace science and new technologies," said Education Minister Sue Ellery. "Turning schools into virtual power plants gives students a practical look at how energy is generated in a sustainable way."
The rollout of VPPs also offers the potential for reduced investment in large-scale electricity generation assets such as a coal or gas-fired power stations and long-distance electricity distribution networks.
The first participating school named was Kalgoorlie-Boulder Community High School in Kalgoorlie, which is situated some 595 kilometres east-northeast of Perth. It was initially expected the school's VPP would up and running by the end of 2020, but last year being what it was, it was a rather ambitious timeframe and no surprise it didn't happen.
But installation of the Tesla battery system is now finally complete, although the virtual power plant isn't expected to be operational until late this year.
Schools VPP Pilot Expansion Announced
Other schools to have already been named as participants are:
Baldivis Secondary College
Belridge Secondary College, Beldon
Butler College
Coastal Lakes College, Lakelands
Comet Bay Primary School, Secret Harbour
Gilmore College, Orelia
Joseph Banks Secondary College, Banksia Grove
Rossmoyne Senior High School
Success Primary School
But wait, there's more..
At the launch event yesterday, Minister Ellery also announced an expansion of the pilot project. Three more Kalgoorlie-Boulder schools and another three from Geraldton will be selected by Synergy (which is delivering the project) to participate. Schools are selected based on a number of operational, system and technical considerations.
The extra projects will of course require extra cash, so the McGowan Government is tipping in another $4.4 million for a total of $8.8 million.
"The Schools Virtual Power Plant project is an important part of the McGowan Government's Distributed Energy Resources Roadmap – for transitioning towards a cleaner, energy future," said WA Energy Minister Bill Johnston.
Each school pilot duration will be 24 months from the date of installation.
With Western Australia's rich solar resources and around half of schools already with solar panels on their rooftops, there's certainly plenty of potential for the state's schools to play an even bigger role in Western Australia's VPP revolution.