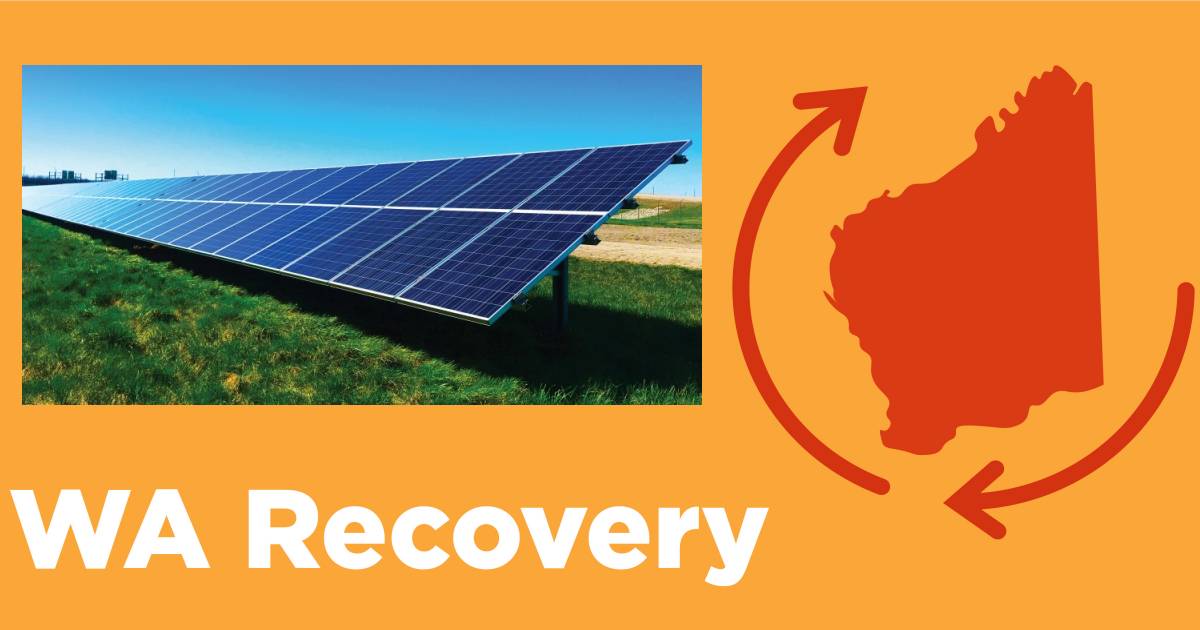 Western Australia's McGowan Government yesterday announced a $66.3 million renewable energy focused package to help boost the state's economy.
The package is part of the $5.5 billion WA Recovery Plan released on Sunday, which is designed to drive economic and social recovery across Western Australia and create a pipeline of jobs.
"This comprehensive plan will support job-creating sectors including renewable energy, which we know will help reduce energy costs, provide better energy efficiency across the State and improve our energy footprint," said Premier Mark McGowan.
A big chunk of the cash ($44.5 million) earmarked for the package will go to Western Australia's North-West, where an additional 50 standalone power systems will be installed to improve reliability and help lower energy costs for residents and businesses in remote areas. There will also be nine Battery Energy Storage Systems (BESS) installed in nine regional communities to allow for greater solar uptake, and infrastructure upgrades in remote Aboriginal communities.
More Cash For Clean Energy Future Fund
A further $10 million will be invested in the state's Clean Energy Future Fund, adding to the $9.3 million initial investment.  Clean Energy Future Fund Projects are eligible for funding of between $250,000 and $2 million in each instance. Applications for the first round opened in May this year and closed on July 13 – it's not clear when the next round will open.
Solar For Schools, Social Housing and Train/Bus Stations
Other initiatives in the package include:
$6 million for the installation of solar panels on around 500 social housing properties that will reduce power bills for tenants.
$4 million for rooftop solar panel systems and batteries to transform up to 10 schools into Virtual Power Plants (VPPs). These VPPs will serve local communities, allowing participants to "bank" and "withdraw" surplus electricity generated by their solar systems.
$1.8 million for solar power system installations at up to 60 bus and rail stations.
"These are exciting initiatives that will help our State become greener and cleaner, while also creating jobs for Western Australians," said Energy Minister Bill Johnston.
The recovery plan notes developing the state's renewable energy sector will help establish other new industries and manufacturing in WA, and broaden export markets. The latter includes the hydrogen fetish that seems to be all the rage among state governments recently. In January this year, the McGowan Government stumped up $1.68 million to support renewable hydrogen feasibility studies.
SQ's Ronald has commented on a number of occasions that hydrogen export optimism may be misplaced. What isn't misplaced is optimism concerning the broad benefits of solar PV and energy storage generally – learn more about going solar in Western Australia.