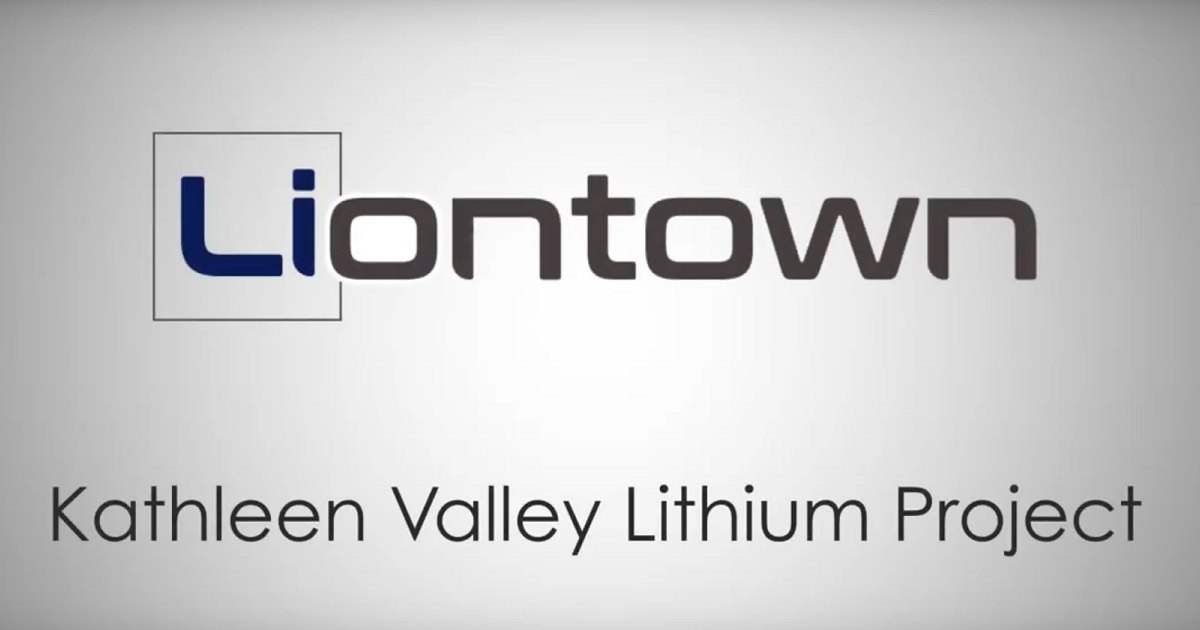 Liontown Resources announced yesterday the company's board has signed off on full development of the Kathleen Valley Lithium Project in Western Australia – after a helping hand from Ford.
The Kathleen Valley Lithium Project is situated around 680 kilometres north-east of Perth and 400 kilometres north of Kalgoorlie in WA's North-eastern Goldfields. While not producing yet, buyers for the project's spodumene (a lithium aluminium silicate mineral) concentrate have been lining up, with several major electric vehicle and battery makers keen to secure output.
Spodumene concentrate – which is currently fetching really big bucks – is processed into materials including lithium hydroxide for use in the production of cathodes for lithium-ion batteries.
In January last year, Liontown inked an agreement with LG Energy Solution for the supply of up to 150,000 dry metric tonnes (DMT) of spodumene concentrate per annum from Kathleen Valley. In February this year a deal was struck with Tesla, which will purchase 100,000 DMT in the first year of the mine's operations, ramping up to 150,000 DMT per year in subsequent years.
Yesterday, Liontown announced it had signed an offtake agreement with automaker Ford for the supply of up to 150,000 dry metric tonnes per annum for an initial term of 5 years from the commencement of commercial production. As an added sweetener to get things cranking, Ford is also providing the company a $300 million debt facility.
Ford needs a lot of lithium –  it has a goal of delivering more than 2 million electric vehicles annually  by 2026.
Combined, the three agreements represent approximately 90% of Kathleen Valley's start-up spodumene production capacity of around 500,000 tonnes of spodumene concentrate annually.
"In addition to the offtake, the A$300 million funding facility from Ford, together with the capital raised last year, means that we have secured commitments for the funds required to support the full commercial development of Kathleen Valley through to first production," said Liontown Resources Managing Director and CEO Tony Ottaviano.
First production of spodumene concentrate was originally scheduled for Q2 2024, but at this point will now commence in Q3 2024.
Pilbara Minerals To Boost Lithium Production Capacity
In other Australian lithium news, Pilbara Minerals announced yesterday its Board has approved the capital investment needed to increase its Pilgangoora Operation's nameplate spodumene concentrate production capacity from ~ 580,000 to 680,000 tonnes per annum. The Pilgangoora Operation is located 120 kilometres from Port Hedland in WA.
"The increase in production from the Pilgangoora Project will coincide with the expected commissioning and ramp-up in production from the downstream chemical conversion plant being constructed under our Joint Venture with POSCO, which will see Pilbara Minerals become a fully integrated lithium raw materials company," said incoming Managing Director and CEO, Dale Henderson.
That facility will be located in South Korea's Gwanyang province. Pilbara will own 18% of the joint venture, but will have the option of increasing its stake to 30% for up to 18 months following production growth at the facility.