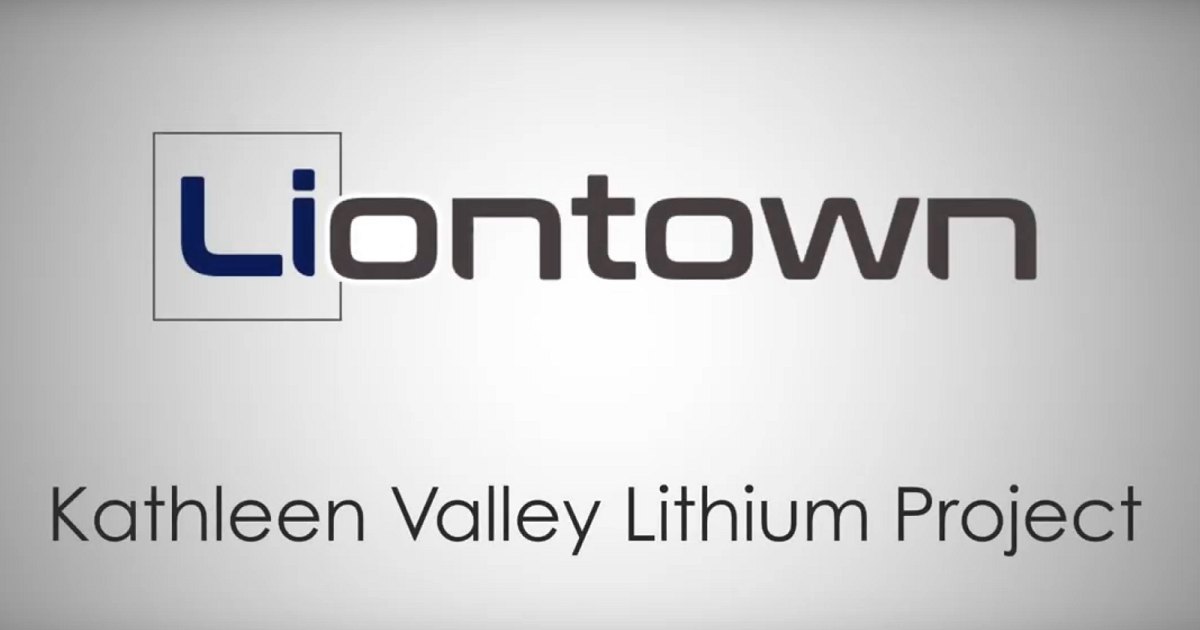 Australia's Liontown Resources Limited says it has executed its first binding offtake term sheet for its flagship Kathleen Valley Lithium Project in Western Australia with LG Energy Solution.
The Kathleen Valley Lithium Project, a lithium-tantalum mining and processing venture, is located approximately 680km north-east of Perth and 400km north of Kalgoorlie in WA's North-eastern Goldfields. Liontown expects first production from Katheen Valley in the second quarter of 2024; initially around 500,000 tonnes of spodumene concentrate per annum.
Lithium resources exist primarily in two forms: lithium minerals, largely spodumene, and salts, mostly from lithium-rich brines in salt lakes. Australia is currently the world's largest producer of spodumene, which is further processed make a wide variety of products including transforming it into lithium hydroxide for use in the production of cathode materials for lithium ion batteries.
One of the world's largest energy storage manufacturers is South Korea's LG Energy Solution (previously known as LG Chem1), which produces LG solar batteries, and electric vehicle, mobility and IT energy storage products.
On Tuesday, Liontown (ASX: LTR) went into a trading halt pending release of an announcement, emerging from the halt yesterday with what appears to be some pretty good news.
"A Vote Of Confidence In Kathleen Valley"
Liontown's agreement with LG Energy Solution is for the supply of up to 150,000 dry metric tonnes (DMT) of spodumene concentrate per annum. The agreement covers an initial 5 years from commencement of commercial production – but LGES can choose terminate the offtake agreement if commercial production hasn't started prior to 30 June 2025. Under the terms, LGES will offtake 100,000 DMT (+/- 10%) in year 1 of production and 150,000 DMT (+/- 10%) in years 2-5.
Liontown says the deal represents LG Energy Solution's first binding commitment to acquire Australian-sourced spodumene concentrate. The company says it is also progressing negotiations with other potential Tier-1 global customers.
"Having a customer of the calibre and standing of LGES endorse the Project, by signing up to become a foundation customer , represents a significant vote of confidence in Kathleen Valley and in Liontown's ambition to become a globally significant provider of battery materials for the clean energy market," said Liontown Managing Director and CEO Tony Ottaviano.
Liontown has been targeting large foundation agreements, while retaining some capacity that it will sell into the rapidly growing spot market. It estimates the current resource base at Kathleen Valley supports an initial ~23-year mine life, with further expansion targeted.
In other LGES-related news, it's been reported the company's USD$10.7 billion initial public offering received a very positive response from institutional investors, receiving bids of around $80 billion. LGES has previously stated it would utilise IPO proceeds to build on manufacturing capacity in Europe, the Americas and Asia.
Footnotes
LG Chem, which was the early beginnings of LG Group, was founded in 1947. It first started mass-producing cylindrical lithium-ion batteries in 1999. LG Energy Solution was established in 2020. ↩