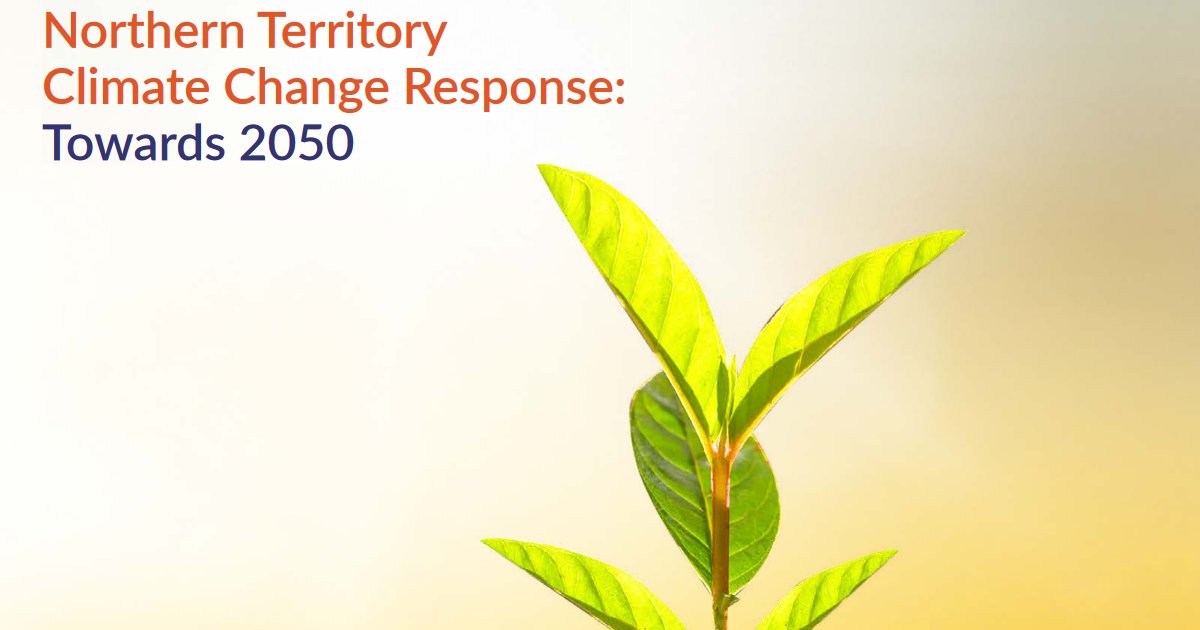 Previously an aspirational target, the NT has committed to achieving net zero emissions by 2050. But there are some devils lurking in the detail.
Following a draft released in September last year, yesterday the Territory Labor Government released its "Climate Change Response: Towards 2050" document and a three-year action plan; which are built around 4 key objectives
Slashing emissions to achieve net zero emissions by 2050
Building a resilient Territory that adapts and responds to the impacts of climate change
Unlocking opportunities from a low-carbon future
Informing and involving all Territorians in the climate change response.
While the response document states solar energy is the cheapest form of electricity generation, it doesn't get a specific mention in the three-year plan. However, the three-year plan notes it will deliver priority actions to achieve the 50% renewable energy target by 2030, and solar power is the centrepiece of that.
Climate Council CEO Amanda McKenzie welcomed the move, stating every Australian state and territory has now adopted a net-zero target, meaning we have a de facto national net-zero target.
"The national net-zero target is a message to all investors. Australia will be out of fossil fuels by 2050," said Ms. McKenzie.
The NT Government could have other ideas.
What About Fracking Gas?
In April 2018, Northern Territory Chief Minister Michael Gunner announced his government would proceed with permitting fracking of onshore unconventional shale gas reservoirs in the NT, ending a moratorium on the activity. In June last year, the Code of Practice for the NT's onshore gas industry was finalised; opening the door to a bunch of related emissions. It hasn't been a smooth road since for fracking hopefuls, with recent world events creating uncertainty. But the potential remains.
On the topic of NT gas in general, Ms. McKenzie said.
"I would also implore the NT government not to develop any new gas projects. Net-zero emissions can only be achieved by ending fossil fuel developments."
The Gunner Government believes otherwise. Also released yesterday was its Offsets Policy.
The accompanying news release notes:
"The Offsets Framework will be used to guide decisions related to environmental impacts only when they cannot be avoided or reduced to an appropriate level. For example, to offset greenhouse gas emissions produced by a project, actions can be undertaken at an alternate location to reduce the project's emissions."
"A project" provides plenty of wiggle room and the release notes the Offsets Framework aligns with the Government's Scientific Inquiry into Hydraulic Fracturing in the Northern Territory.