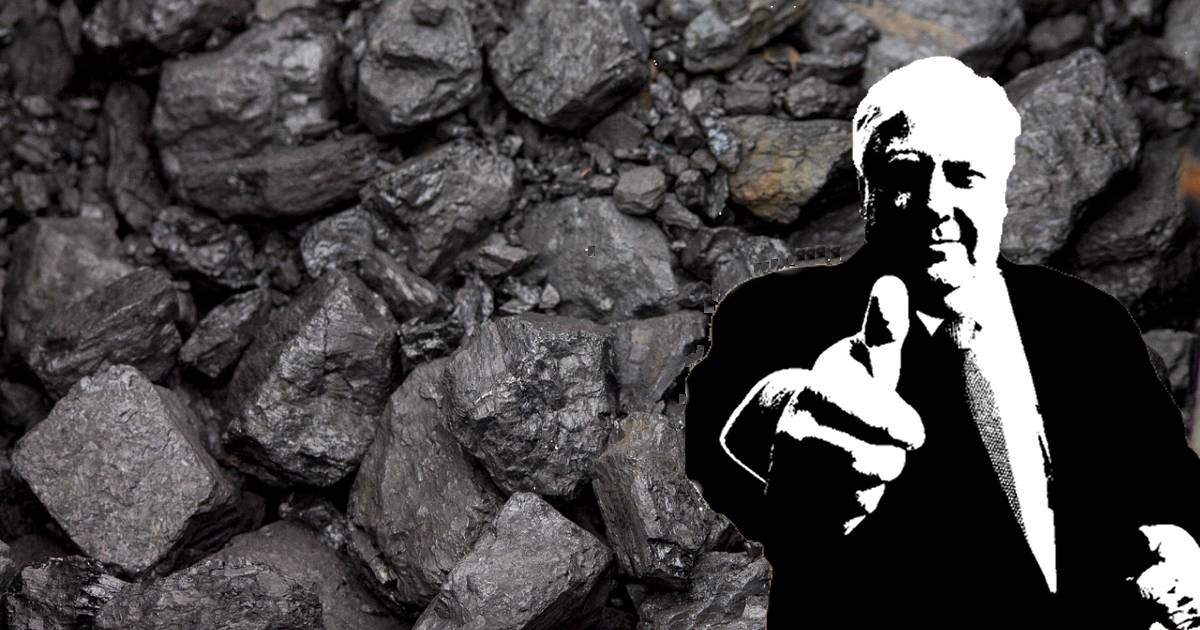 Queensland's Planning Minister says he wants to ensure sure the community have their say on Clive Palmer's Waratah Coal power station.
Back in May 2018, Clive Palmer announced his intention to build a 700MW coal-fired power station in Queensland's Galilee Basin.
Making good (bad?) on this threat – and making it worse – in May this year Waratah Coal formally announced its intention to construct a 1,400MW coal-burner. The plant, north-west of the town of Alpha, would connect to the grid through a new high voltage feeder connecting to Powerlink's system at Lillyvale and Broadsound.
Low Emissions? Pfft.
The facility will be a so-called "High Efficiency, Low Emissions" (HELE) ultra-supercritical power plant. That sounds pretty impressive, but HELE plants are certainly not low-emissions.
The Finkel Review Report (page 207) from a few years back noted the following operating emissions intensity for various coal-burner technologies:
Subcritical (conventional) brown coal – 1,140 kg CO2-e/ MWh
Supercritical brown coal (HELE) – 960 kg CO2-e/ MW
Subcritical (conventional) black coal – 940 kg CO2-e/ MWh
Supercritical black coal (HELE) -860 kg CO2-e/ MWh
Ultra-supercritical brown coal (HELE) – 845 kg CO2-e/ MWh
Ultra-supercritical black coal (HELE) – 700 kg CO2-e/ MWh
As for wind and solar power backed by storage – 0.
700 kg CO2-e/ MWh for ultra-supercritcal HELE is still a lot. But it doesn't appear Waratah Coal's power station would achieve even close to this. An assessment prepared for the company in 2019 indicates:
"Ongoing operation of the Project is expected to result in 9,427 ktCO2-e/y for the 1,400 MW configuration … The Project has the potential to achieve a significantly lower GHG emissions intensity, 0.79-0.81 kgCO2-e/kWh in comparison to other coal fired power stations."
9,427kt = 9,427,000 tonnes CO2-e annually. This would put pressure on Queensland's emissions targets.
Added to that are problematic emissions such as nitrogen dioxide, sulfur dioxide, mercury, PM10, PM2.5 and all the other curses coal power brings.
Palmer Dodges Public Feedback Mechanism
Usually a project of this nature would involve a community consultation element. But Waratah Coal submitted its development to Barcaldine Regional Council as a code-assessable development. Under its outdated planning scheme, this means public consultation can be avoided.
Barcaldine Regional Council appears to be uncomfortable to be in the hot-seat for this project given its implications.
Various groups have been urging Queensland Deputy Premier and Planning Minister Steven Miles to step in so it could be subject to more scrutiny – and community feedback. The Planning Minister has the power under the Planning Act to call in a development application to ensure it is assessed in an appropriate manner.
Yesterday evening, Minister Miles announced he had given notice of a proposed call in.
"Currently, this application isn't subject to public consultation. I want to make sure the community get their say on a project of this scale," Minister Miles stated. "The assessment work undertaken by the Council will be very useful to the Planning Department in their preparation of advice to me regarding whether the project should be called in for consideration at a State level."
Clive Palmer hasn't had anything to say on his various social media channels as at the time of writing about Minister Miles' announcement, but that situation is likely to be short-lived.