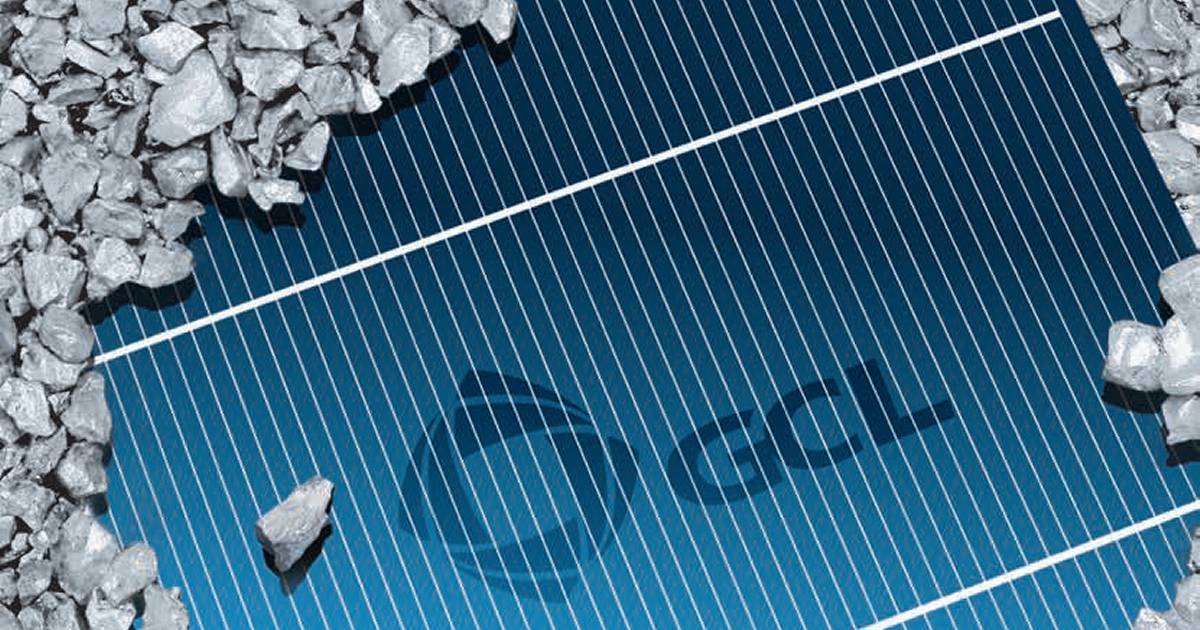 The knock-on effects of a solar factory out of action in China have seen a sharp increase in the cost of a key component in the manufacture of solar panels.
In July, one of world's largest producers of polysilicon shuttered a major production facility in China after a series of explosions occurred at the plant. GCL-Poly is still yet to issue any sort of official public announcement about the incident, which reportedly occurred at its 48,000-ton-a-year factory in Xinjiang.
The situation has had a significant impact on the price of polysilicon, not only due to the loss of production at this single facility. Bloomberg Green reports other manufacturers have been required to implement additional safety measures as a result of the incident, impacting their productivity.
Bernreuter Research reported last week that as at August 5 the global polysilicon spot price average was USD $9.67 per kg, the highest price so far this year. Bernreuter should update its figures today or tomorrow, but Bloomberg seems to indicate polysilicon prices have moved up closer to $10 since last week. (Update August 13 – Bernreuter's latest update puts the global polysilicon spot price average at US$10.31)
In the wake of the Covid-19 pandemic, the polysilicon spot price had dropped to below $7/kg in the second quarter of 2020, so it has been a big jump in a very short space of time.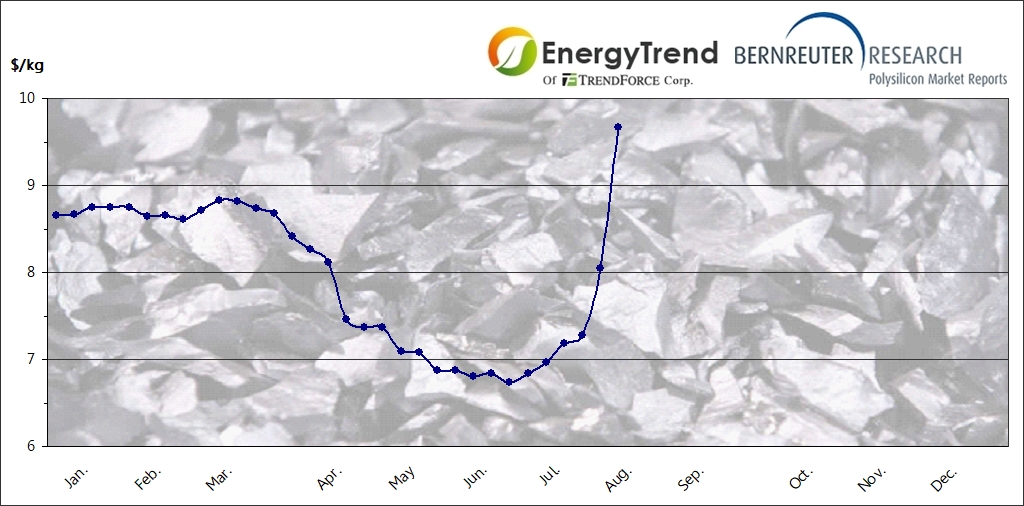 Bloomberg Green notes Tongwei Solar, of the world's largest producers of solar cells, has bumped up its solar cell prices by up to 11% this week and wafer manufacturer LONGi Green Energy Technology Co. increased its prices twice in July after the GCL-Poly event.
How Much Silicon Is In A Solar Panel?
Early this year I attempted to estimate how much silicon is used in a solar panel (60 cell module), and calculated it at around 660 grams. SQ's Ronald put it at 544 grams, but mentioned wastage and breakage can double the silicon required. So, let's say a kilogram – that would mean in terms of polysilicon costs alone an extra AUD $4.00 or so per panel.
While related supply and demand issues are also adding extra pressure to the cost of solar panels, Chinese companies are pretty good at quickly bouncing back from various challenges. But although this doesn't appear to be a sky-is-falling situation per se, high polysilicon prices are expected to be sustained during at least this quarter.
The best time to go solar is usually right now as the longer a decision is put off, the longer a household is locking itself into high electricity bills. It's not clear how much of an impact current circumstances will have on panel prices (it may be minimal), but it could be a good idea to take advantage of existing factory and Australian stocks. But don't rush a decision – research thoroughly to ensure you get a good system installed by a competent company.