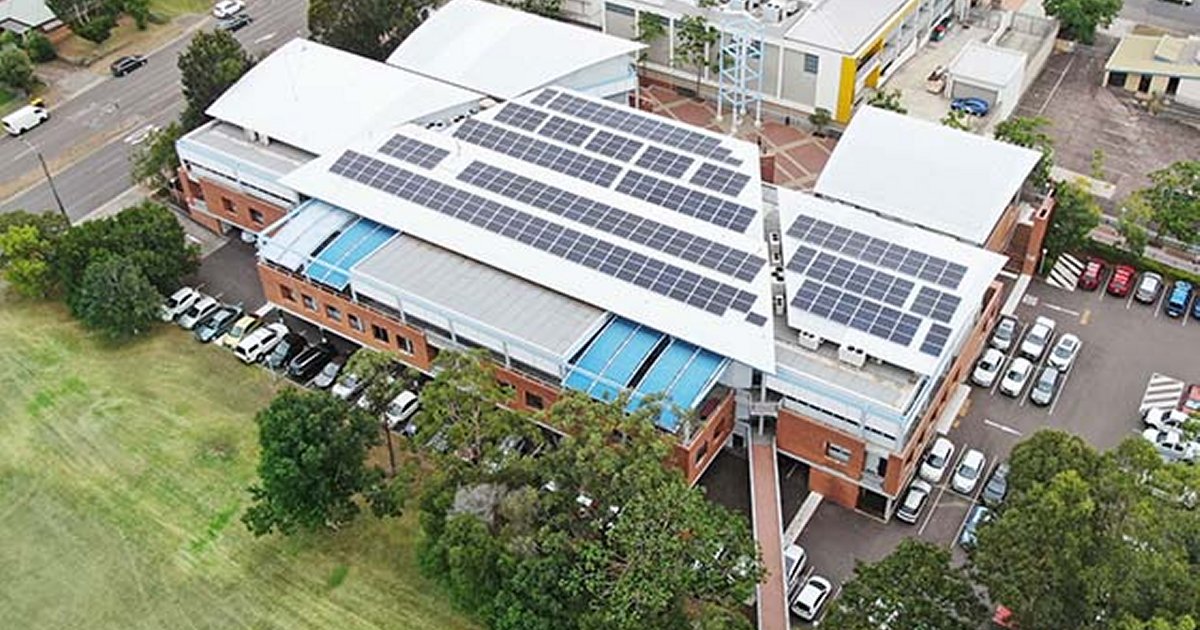 Port Stephens Mayor Ryan Palmer's Notice of Motion to commit Council to carbon neutrality by 2025 has been given the thumbs up by his peers.
The motion was endorsed by Council at its meeting on Tuesday night. Among the next steps to be taken are a review of current emissions and working with the Port Stephens community to develop a sustainability strategy.
NSW Energy and Environment Minister Matt Kean and newly-minted Premier Dominic Perrottet will also be getting a tap on the shoulder to provide assistance in achieving the carbon neutral goal.
"We aren't immune to the impacts of climate change including increased sea level rise, intensity and frequency of storms, plus bushfire and rainfall patterns that are challenging the way we manage our environment," Mayor Palmer said.
Port Stephens Council has already taken a number of steps to reduce its emissions, including harnessing solar energy.
In 2019, a 99.96 kilowatt solar power system consisting of more than 350 solar panels was installed on the roof of Council's administration building in Raymond Terrace (pictured above). The system was expected to reduce the building's annual mains grid electricity consumption by more than 25%; providing not just a better environmental outcome but also more savings to direct into important community services.
Helping to finance that system was the national "solar rebate", which is applicable to residential and commercial solar systems not more than 100kW. Many local governments across Australia have taken up this opportunity that can knock tens of thousands of dollars off the up-front cost of going solar. Using a 99kW system installed in Port Stephens as an example, the subsidy is worth around $50,000 at the moment.
As well as the admin building, panels have been installed on libraries, community centres and Rural Fire Service buildings across the local government area, and Council has also joined the Climate Council's Cities Power Partnership.
On a related note, the Climate Council recently published a report detailing the impacts and scale of the climate change challenge local councils face, and a pathway to overcome them. It notes the clean energy transition offers great opportunities for local investment and job creation, while helping to support healthier communities.
Among Port Stephens Council's other emissions reduction and energy efficiency initiatives are the installation of LED field lighting at several sporting facilities, and LED lights at the Administration Building, Tomaree Library and Community Centre, Council works depots and Birubi Surf Club; as well as number of community centres and halls.
Solar Power In Port Stephens
Council isn't alone in installing solar panels to slash emissions and save money. Back in early 2019 there had been more than 2,769 small-scale installations just in the Raymond Terrace postcode, for a collective capacity of around 10MW. As at August 2021, the numbers had jumped to 4,056 systems and a collective capacity of 19.6MW.
In the Port Stephens postcode area (2315), more than 1,928 small-scale PV systems have been installed to date with a collective capacity of 8.6MW.
Large commercial-scale solar systems in the local government area include a 169kW rooftop power station at the Port Stephens Fisheries Institute and a 952kW installation at Salamander Bay Square consisting of 2,500 panels.