During our 15th SolarQuotes vodcast filmed on Friday, Finn tried to get my goat by pointing out greenhouse gas emissions would be considerably higher without nuclear power.
Fortunately, my goat was agile and able to avoid his grasp because that sounds right to me.  Without nuclear power, emissions would be higher.
Seeing he wasn't about to get a Ronald goat dinner that way, he changed tack and said he believed countries in the far north of Europe, such as Finland, would need nuclear power to get off fossil fuels because of long dark winters where the sun might only rise for a few hours a day.
This did manage to get a little bit of my goat.  Maybe just enough for a goat taco.  My gut feeling was, given the immense expense of new nuclear generation these days, even in Finland renewable energy should be cheaper than nuclear power.
But I didn't argue with him because it was just a gut feeling.  I didn't actually know.  My ability to not argue about something solely based on my feelings and being content to wait until I have real evidence is a superpower of mine.  Before the internet I didn't realize this was a unique gift but now I know I walk a lonely road.
So I decided to look into whether or not it would be cheaper to use renewable energy than nuclear energy in Finland.  Or since he came from there — Finn's Land.
Nuclear Power Makes No Sense In Australia
First I'll state Finn and I are in 100% agreement that nuclear power is not economically viable in Australia.  Our renewable energy resources are so vast and the cost of wind and solar power so low, there's no way it can pay here.
Helsinki's Hellish Winter Solar Resources
Finn is right to be leery of solar power's ability to power Finland.  It doesn't look too bad if you compare the annual output of 1 kilowatt of optimally positioned solar panels in Sydney to Finland's capital:
Sydney: 1,420 kilowatt-hours per year
Helsinki:  932 kilowatt-hours per year
That's only one-third less, so it looks like it might only increase the cost of solar power by one-third, which isn't too bad considering how cheap it has become.  But if we look at solar output during the worst month of the year we get:
Sydney:  May — 86 kilowatt-hours
Helsinki:  December — 4 kilowatt-hours
That is not a typo.  In the worst month the Helsinki solar panels will only produce 4.5% as much as in Sydney with an average output of only 0.13 kilowatt-per day.  The energy produced in the worst month as a percentage of what's produced in the best month is:
Sydney:  May output compared to December — 61%
Helsinki:  December output compared to July — 2.8%
Clearly this makes powering Finland with solar power in the wintertime a difficult proposition.  It's not very practical to store summertime solar energy for use in winter.  I suppose you could grow trees in the summertime and burn the wood in the winter, but how primitive would a country have to be to use wood as a major energy source?
The Cost Of Nuclear Power In Finland
I am going to look at the total likely cost for Finland to commission and build a new reactor right now or in the near future.  I'm not going to worry about what nuclear power may cost in 10, 20, or 50 years.  The best indicator should be what it costs to build a nuclear reactor in developed countries now or, better yet, how much Finland's newest reactor costs.  Looking at their latest nuclear energy project, the 1.6 gigawatt Olkiluoto Reactor 3,  I see…
OH MY GOD!
What a shit storm!
Construction started in 2005 and it's still not finished1 14 years later.  It was supposed to enter operation in 2009 but now that doesn't look like it will happen until 2020.
We don't know how much it costs as figures have not been released.  We have an estimate of $13.7 billion from 2012 before it ran into a whole new set of cost overruns and delays.  A similar nuclear reactor was started in Flamanville, France in 2007 and it's still not finished yet either.  It's estimated cost is $17.6 billion.  As the Finnish Okiluoto reactor has taken even longer to build, its total cost may be even higher at around $20 billion.  As it is a 1.6 gigawatt reactor that would be $12,500 per kilowatt of power output.
If the reactor operates at an average of 90% capacity for 40 years then to get a 5% real return2 on a $20 billion dollar investment they would need to get 29 cents per kilowatt-hour produced.  They'll also need extra on top of that to cover fuel, operations, maintenance, disposal, security and decommissioning.  I'll be kind and say that only comes to 3 cents per kilowatt-hour.  So to get a 5% return this nuclear reactor would have to sell its electricity at an average wholesale price of 32 cents per kilowatt-hour.
This is insane.
One good thing is the Finnish people are only on the hook for the original $4.8 billion that was budgeted.  But the companies involved might still go bust or claw some money back in court.  I wouldn't know, I'm not a Finnish lawyer.  I don't even know if they have lawyers in Finland.  Maybe they just settle everything with Viking fights.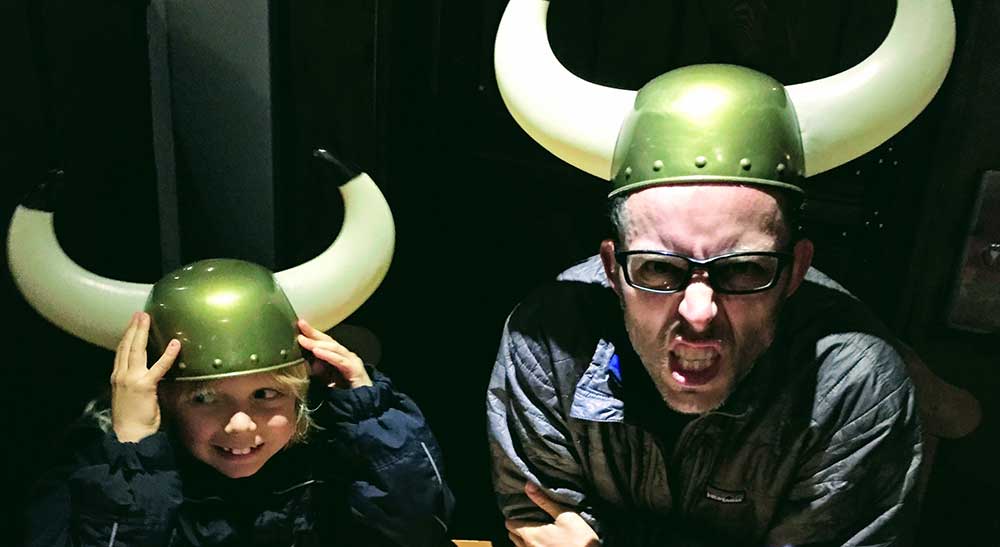 Now I see why the Hinkley C reactor in the UK required a minimum payment of 20 cents per kilowatt-hour in today's money for its first 35 years of operation in order to go ahead.  The cost of modern nuclear power is absolutely nuts.  It's nuttier than a knife wielding Mr Peanut bowling with the severed head of his defeated enemy.
Maybe the nuclear industry has learned from the disasters of the French Flamanville and Finnish Olkiluoto reactors and will be able to build another one for less, but after seeing what can go wrong would you offer to go round again for a significantly lower price?  Once all costs are included I think new nuclear power could cost Finland 20 cents per kilowatt-hour of wholesale electricity generated.  If I was being very optimistic I would say maybe they could get it for 15 cents per kilowatt-hour.  But even if fortune smiles on the Finns and they can get it for only 8 cents a kilowatt-hour, it still doesn't look good compared to other options available.
Option 1:  Use Gas & Offset Emissions
Gas burned in a 50% efficient power plant in Europe will have a fuel cost right now of around 7.2 cents per kilowatt-hour and releases 370 grams of CO2.  It's possible CO2 could be agriculturally removed from the atmosphere and sequestered for as little as $70 a tonne, but I will use a figure of $100 a tonne3.  That would come to 3.7 cents per kilowatt-hour generated.  If we throw in another 2.5 cents to cover the relatively low cost of building, operating, and maintaining gas power stations it comes to 15 cents per kilowatt-hour.  That's equal to my optimistic estimate of the cost of new nuclear with the advantage that gas generation is a lot more flexible.
I'm not saying this is a sensible way to generate clean electricity, but if nuclear can't beat this it clearly has serious problems.
Option 2:  A Long Extension Lead
The distance a High Voltage Direct Current (HVDC) transmission line would need to be to reach from Finland to the following countries is very roughly:
Spain:  3,500 km
Tunisia:  3,100 km
Turkey:  3,000 km
Both Spain and Tunisia are sunnier, but Turkey is closest and the terrain on the way is a lot flatter, so I'll consider building a transmission line from Finland to there.
Losses for a HVDC cable over 3,000 kilometers would be around 10%, so to provide as much power as a 1.6 gigawatt nuclear reactor its capacity would need to be 1.8 gigawatts.  An estimate for a 600 megawatt HVDC line from Robertstown in South Australia to Wagga Wagga is $655,000 per km.4  Tripling its capacity would not triple its cost, but I'll assume it's more expensive to build transmission lines in Europe and use a figure of $2 million per km; so a 3,000 km cable will cost $6 billion.
In reality all countries connected to the transmission line would be willing to contribute to its cost or at least pay to use it after it was built, but I'll assume Europeans are really bad at building transmission lines and $6 billion is Finland's share.
Assuming the transmission line does nothing but supply Finland with 1.6 gigawatts of power and they need a 5% return on their investment to build, operate and maintain it, it will cost 2.1 cents per kilowatt-hour it supplies.
Wind power in Turkey is currently being built for under 5 cents per kilowatt-hour while, according to official figures, solar power is still expensive at around 9 cents per kilowatt-hour, but I expect its price will fall rapidly.  If Finland has to pay 5 cents per kilowatt-hour for renewable Turkish electricity, then after transmission losses it will be 5.5 cents.  Adding 2.1 cents for long distance transmission will bring it to 7.6 cents per kilowatt-hour.  This is half the cost of my optimistic estimate of 15 cents for new nuclear.
Option 3:  Finnish Wind Power
The average price bid for new wind power in Finland in March this year was 4 cents per kilowatt-hour while the cheapest bid was 2 cents.  As its cost is still falling, home blown wind power should cost an average of under 4 cents per kilowatt-hour.
The wind doesn't always blow when you want it.  But it does tend to blow more in winter in Finland, which is when the sun doesn't really rise into the sky but instead stealths around behind clouds and hills for a few hours.  To cover shortfalls in wind output, energy storage such as pumped hydro and/or batteries or other sources of electricity will be required.  Looking at where Finland gets its electricity now I see it is:
Hydroelectricity — around 17%
Wood — around 13%
This has to make Finland the most wood powered developed nation in the world.  It mostly uses waste from their lumber and paper pulping industries.
This means Finland already gets around 30% of its electricity from dispatchable renewable energy resources that can ramp their power output up or down depending on how much wind power is being produced.  Their hydropower should be very flexible as it all comes from dams and not run of the river hydro, while wood power would, in general, be less able to respond to supply and demand.
Finland also currently gets around 25% of its electricity from nuclear energy, but this is very inflexible.  Because nuclear fuel is so cheap, running a reactor at half power costs almost as much as running it at full power — which is a lot.5
Unlike their neighbor, Norway, which is firmly wedged against Finland's butt, around half of new cars sold this year won't be electric.  But Finland does have more electric cars per capita than we do and they're planning to get more.  If Finns could charge their electric cars for cheap when electricity demand is low and wind output is high — and vice versa — it should be a convenient way to accommodate large amounts of wind power.  Electric vehicles could also supply power to the grid when needed, but it's not clear at the moment if that will be common.
But even if Finland has to build a large amount of expensive new energy storage and this doubles the cost of using electricity from wind, it will still only come to around half my optimistic estimate of the cost of nuclear power.  And the cost of renewables and energy storage are certain to continue to fall in price.
Option 4:  Reality
You'd think after the immense cost blowout of the new Olkiluoto nuclear reactor Finland wouldn't want to touch nuclear power with a 10 kilometre exclusion zone.  But in 2010 they planned to build the 1.2 gigawatt Hanhikivi Nuclear Power Station.  After several years of delay it looks like construction will begin in 2021 and it is planned to be complete in 2028.
On the bright side, it's a Russian design that may be less likely to explode in cost like the Olkiluoto and Flamanville nuclear reactors.  But even if everything goes to plan — and I'm willing to take bets it won't — its electricity will cost around 8 cents per kilowatt-hour in today's money.  That's double the current cost of Finnish wind and at best it will be 9 years before it's supplied.  By then renewable energy and storage will cost much less.  The Hinkley C reactor in Wales will get a minimum of around 20 cents per kilowatt-hour, so it will be interesting to see if the Russian design can come in at 40% of that.  It will make the Brits look super stupid if it does.
Since construction hasn't started yet I definitely think it would be a good idea to cancel the nuclear reactor, but at the moment Finland is giving the impression it's going ahead.  Regardless of if it gets built or not, Finland's international electricity transmission capacity will increase, as is happening throughout Europe.  They will also expand wind generation which currently provides around 7% of their electricity.
Will Nuclear Power Get Cheaper?
Nuclear power may get cheaper in the future.  After all, it's hard to see how it could become more expensive than the cost of the small number of reactors currently under construction in the developed world.  But I don't see it ever becoming competitive with renewable energy, even in countries with long dark winters.
While nuclear power is super pricey now, it has never been cheap.  You may hear examples of low cost nuclear power touted, but those are successful projects and if it was possible to tell if a project will successfully remain in budget before it starts then there would be no such thing as cost overruns.
Also, many costs are often left out of estimates.  These can include insurance6 waste disposal, decommissioning, real costs of capital, and increased need for spinning reserve capacity to cope with a large reactor going offline.
This means there is no magic way to suddenly make nuclear power competitive with renewable energy.  While new technological developments could lower its cost, if nuclear power is going to be a significant source of energy in the future, someone is going to have to build and operate a reactor that can beat renewables on total cost.  And I don't see that happening given how cheap renewable energy is.