Manufacturers of Powerwall alternatives struggled to be heard last week as the mainstream media went crazy over the beautifully stage managed, first residential Powerwall battery storage installation in Australia. 
The mood was one of expectation and excitement — mixed with a tinge of dread in fossil fuel circles – as it heralded the advent of affordable home batteries from Tesla and its many competitors in the home battery market.
The Pfitzner family from the Western Sydney suburb of Kellyville Ridge was chosen as the first to receive Elon Musk's Powerwall, which stores up to 7kWh of energy to use during the evening and through the night.
Australia is one of the first countries in the world to be sold the Powerwall, and Chris Williams, Managing Director of Natural Solar — the installers of the first Powerwall in the country — is excited.
"Since being announced as a Tesla Powerwall installer at the tail end of last year, Natural Solar has received an unprecedented number of enquiries about the Tesla Powerwall, indicating the Australian public is well and truly ready for this new frontier in renewable energy,"

"…as one of the first installers to bring the Tesla Powerwall to mainstream Australia is truly exciting and invigorating, and cements our position as leading experts in renewable energy and battery power," he added.
Home owner Nick Pfitzner told an equally excited media that he has long been a fan of Tesla.
"I've been watching Tesla since the Roadster was first released, as I work in IT and was quite a fan of Elon Musk in general. When it was announced last year that they were moving into household energy storage, I jumped onto the official Tesla reservation list," Pfitzner was reported as saying by the Business Insider.
Despite the media frenzy, the jury's still out on whether Tesla's Powerwall is worth the capital outlay. There's no doubt that it's a great piece of technology, beautifully packaged and slickly marketed.
However, there are a number of Powerwall alternatives currently on the market that, on paper at least, beat the Powerwall in either price or performance.
Here's a quick comparison of the Powerwall with three other products currently on the market:
(A quick explanation of terminology – Cycle Life refers to the number of times a battery can be discharged/recharged before it reaches the end of its lifespan. DoD means 'depth of discharge' – so if a 10kWh battery has a cycle life of 1,000 cycles at 80% DoD, that means it can be drained 80% and then recharged 1,000 times before it's sent off to the battery graveyard.)
Note: Except for the Sunverge SIS (which includes installation), these prices are the retail price of the batteries + GST. Installation and freight costs are not included.
Tesla Powerwall
$8,000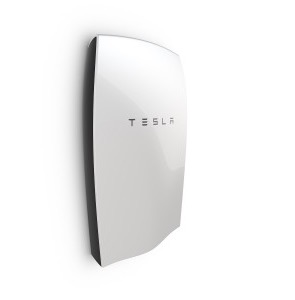 Storage capacity: 6.4kWh
Power: 3.3kW steady, 5kW peak
Cycle Life: 3,000 cycles at 80% DoD
Expected lifetime: 10 years
LG Chem RESU
$7,500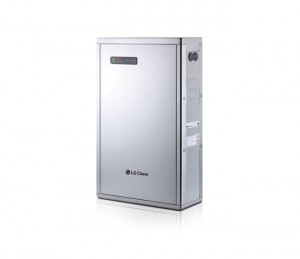 6.4kWh
3.2kW steady, 5kW peak
6,000 cycles at 80% DoD
15-20 years
Samsung ESS AIO (All-In-One)
$15,000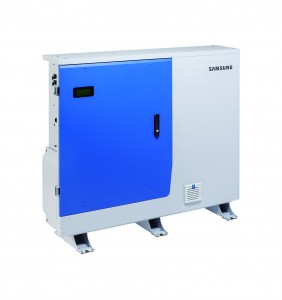 7.2kWh
4kW steady
6,000 cycles at 90% DoD
15-20 years
Sunverge SIS
$14,990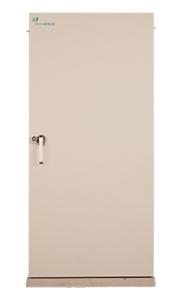 11.6 kWh
5kW steady, 8.5kW peak
8,000 cycles at 85% DoD
20 years
You can see from the Powerwall alternatives above that the LG Chem RESU has more or less exactly the same amount of energy storage and power output as the Powerwall – but it's $600 cheaper, and has twice the cycle life (meaning it will more or less last twice as long, which means it could give you double the returns of a Powerwall). Much more bang for your buck!
The Samsung and Sunverge products are more expensive, but they are 'all in one' units that come with inverters included – a Powerwall + compatible inverter will push its price above the $10,000 mark.
The Sunverge in particular has an extremely impressive expected lifetime – over 20 years! Just imagine what kind of advancements there will be in battery storage technology by 2036.
As I have pointed out in a previous blog post, the Powerwall is undoubtedly a major breakthrough in the world of solar battery storage. However, it's become clear in the ~9 months since that was posted that the breakthrough was more in the marketing and public awareness side of things rather than the technical.
Tesla succeeded in making lithium-ion solar battery storage sexy to the average Australian, and we take our hats off to them for that.
I've also previously pointed out that those considering switching to battery storage (Powerwall or alternatives) should do the research first to see if it will suit their current financial and energy needs.
There's no doubt that the Powerwall in Australia represents the vanguard of the solar and storage revolution and is a quantum leap in our country's renewable energy sector – a leap that will see households reduce their reliance on the grid, even withdrawing altogether under some circumstances such as households in rural or isolated areas.
It is exciting times (or the beginning of dreadful days if you happen to support the fossil fuel industry). But is too early to make the plunge? Would you consider a Powerwall or one of the alternatives now? Or will you wait until the technology becomes cheaper and more efficient? (Or even for The Powerwall 2 which Elon Musk just announced) 
I'd like to hear your thoughts.