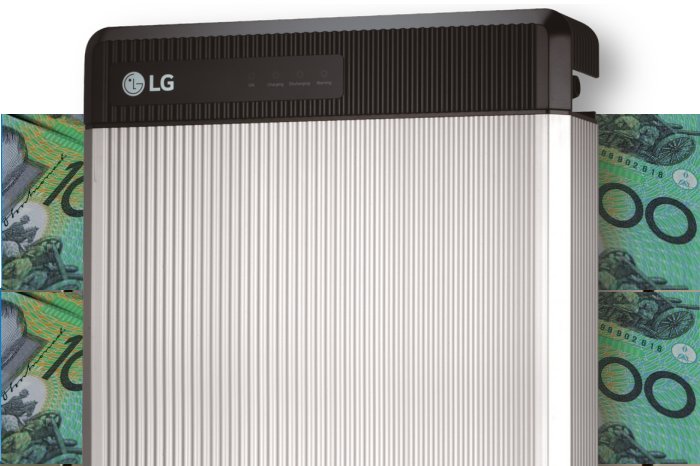 The Queensland Government's interest-free loans and grants for solar power and battery storage were announced with much fanfare last year. So, where is the initiative at now?
The scheme finally kicked off in November 2018. It initially offered grants of $3,000 and interest-free loans of up to $10,000 for 1,000 solar power and battery storage systems, along with grants of $3,000 and interest-free loans of up to $6,000 for 500 solar battery systems. It was then extended to cover 2,500 packages across both.
According to a QLD Government announcement yesterday, 2,150 applications have been lodged to date, up from 1,200 in December. Based on those figures, the program has lost some momentum – 1,200 applications in the first couple of weeks, then another 950 over the following two months.
There was little information on how many applications have been approved, aside from mention that around 140 Sunshine Coast applicants have made it over the line.
Queensland Energy Minister Dr Anthony Lynham said regional households and small businesses in the state accounted for around a third of the 2,150 applications.
"The Sunshine Coast is one of the fastest-growing areas in the country, and clearly residents here are big fans of renewable energy, with the region number four on the list for uptake of the scheme after Brisbane, Gold Coast and Moreton Bay," he stated.
Under the program, quotes must be sourced from an eligible battery supplier for an eligible battery system. Some of the energy storage systems you'll find details of on SQ's solar battery comparison page and as for the companies eligible to install them, you can check the list against our solar installer reviews database.
Also available are interest-free loans of up to $4,500 to purchase a solar power system only, however, eligibility is very restrictive.
"There are limited places still available for grants and loans and I encourage anyone interested to get online before it's too late," stated Dr. Lynham.
Solar Owners – Look Before You Leap
Further details regarding the program can be found here, but before you skedaddle…
If you're a solar power system owner and interested in buying a battery under the scheme, before you dive in you may want to check out an article by SQ's Ronald from December last year that advised caution. Even if prices of eligible batteries have dropped since that time, you should crunch the numbers to determine if the offer makes financial sense for you.