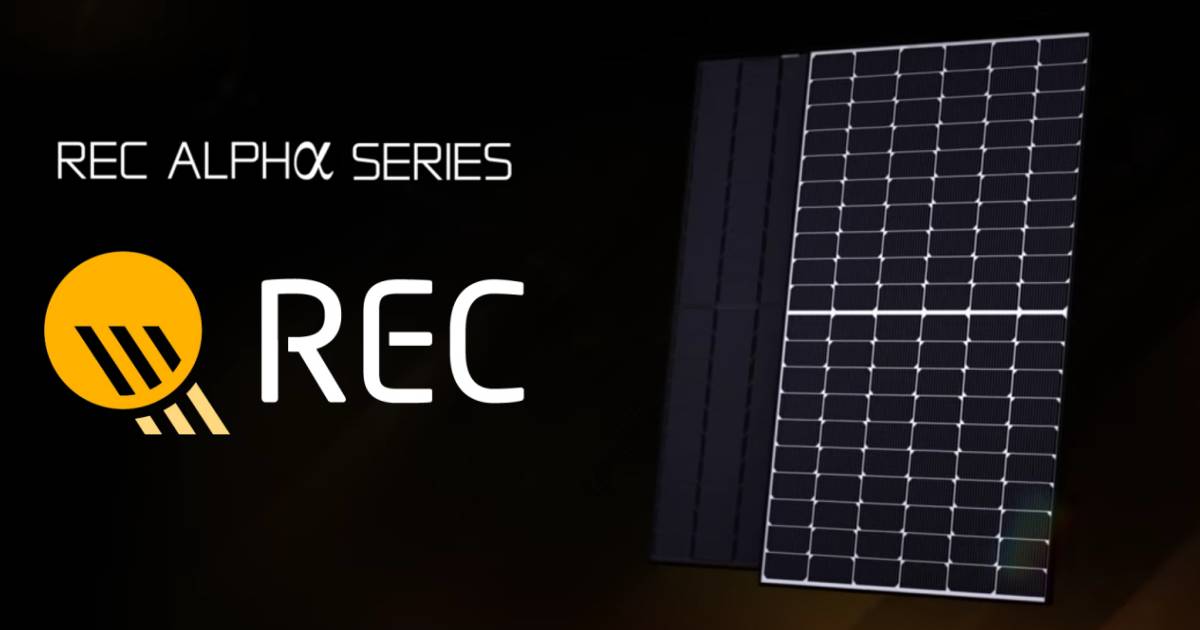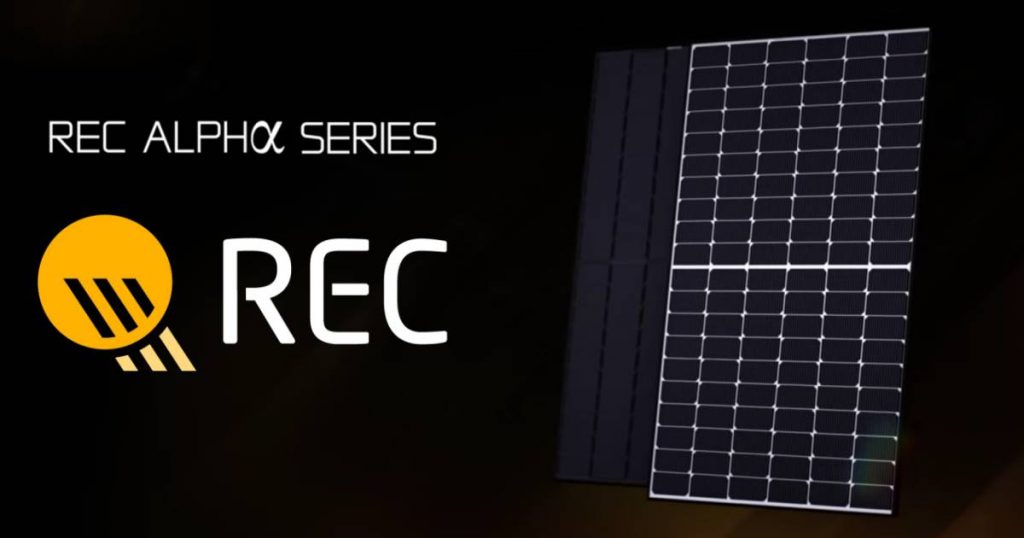 Last week REC Group unveiled its much-hyped Alpha Series solar panels, which the company says includes the highest power 60-cell module in the world.
Describing the modules as a "beautiful solar panel with beast levels of power" REC says the Alpha Series will be available in up to 380 Watts in the standard Alpha Series or up to 375 Watts for the full black module range.
The solar panel features REC's twin-panel design, half-cut heterojunction cells comprised of n-type mono wafers sandwiched between two layers of amorphous silicon, and advanced low temperature connection technology. A film with very thin wires is place on the cell, adding more contact points and creating a solderless bond that REC says also eliminates weak points caused by impact of conventional high temperature soldering.
REC Alpha Series Solar Panel Specs
The datasheet reveals the 380W Alpha Series panel measures 1721 x 1016 x 30mm and weighs in at 19.5kg. It offers a panel efficiency of 21.7% and a temperature coefficient of Pmax1 of -0.26 %/°C
Just as a comparison against another big-wattage high performance module, the LG Neon R 365W (60 cells, not half-cut) measures 1700 x 1016 x 40 mm, weighs 18.5kg and boasts 21.1% efficiency. The temperature coefficient of Pmax for this module is -0.30 %/°C.
So, REC's 380W Alpha Series solar panel offers 15W more power, is just over 2cm longer, is 25% thinner, 1 kilogram heavier, offers a little better efficiency and has a better temperature coefficient based on the specs provided by the respective companies.
"The Alpha delivers the world's best power density on a 60-cell module, a key consideration when space is tight – like on any rooftop," claims REC.
The Alpha Series is accompanied by a 25-year product warranty where the installation is performed by a REC Solar Professional (of which there are quite a few in Australia), otherwise the product warranty is 20 years.
Of course, no solar panel unveil would be complete without a video with dramatic music and some irrelevant imagery, so here it is (it does have some interesting info in it):
"By offering such a high value solar panel, REC is again setting new trends, and creating a 'win-win-win' opportunity for REC, our partners and solar professionals, as well as home owners and business who want to make a difference for the next generations," said CEO Steve O'Neil.
As to what the Alpha Series will cost and when/if it will be available in Australia, I have no idea at this point.
REC Group solar products have been available in Australia since 2010 and REC solar panel reviews from Australians who have the modules installed have generally been very good.
UPDATE May 24: REC has since commented that it has received orders from Australia, so the Alpha Series solar panels will be available here. The Alpha Series is scheduled to go into production in Q4 2019.
Footnotes
The temperature coefficient of Pmax indicates how much power a solar panel loses for every °C that the panel (not the ambient air temperature) is hotter than 25°C ↩