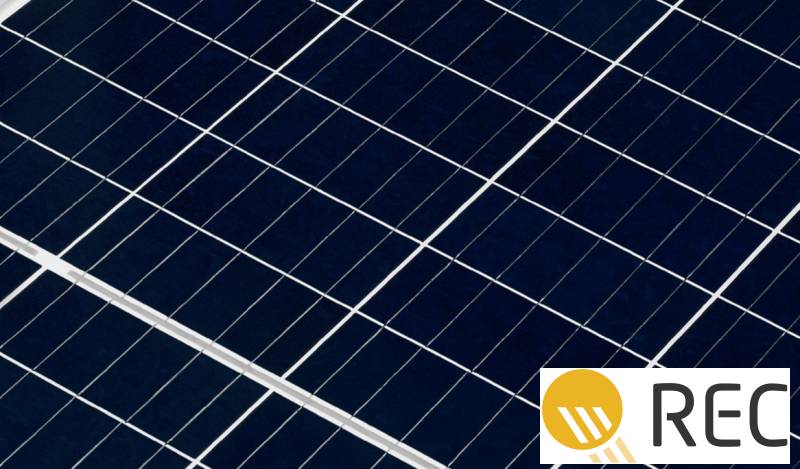 REC Group announced last week it was providing a significant boost to its TwinPeak and N-Peak solar panel product warranties.
Solar panels are accompanied by two different manufacturer warranties. One is a product warranty covering defects in design, materials and manufacture and the other is a performance warranty covering a minimum level performance over time, the latter usually being 25 years.
Solar panel product warranties are commonly 10 years, although some manufacturers offer significantly more. One to join that club is Norway-headquartered REC Group1, which has increased product warranty duration from 10 to 20 years across the TwinPeak range and from 12 years to 20 years for the N-Peak range.
Both these product lines use "half-cut" solar cells.
"REC's new warranty, which now ranks as one of the best in the industry, is a testament to our consistent excellent product and performance quality," said Cemil Seber, Vice President Global Marketing & Product Management at REC Group.
On top of the 20 years, REC will add another 5 years for installations of its panels carried out by REC-certified Solar Professionals – so 25 years in total in those scenarios.
TwinPeak Power Degradation Warranty Improvements
The performance of a panel gradually degrades over its life, but that should only be by a small amount each year in the case of a good quality module – significantly less than 1% per year.
REC's power degradation warranty, (aka performance warranty), has also had a boost.
While still the standard 25 years, first-year degradation for all TwinPeak products has been reduced from 3% to 2.5%, then 0.5% (TwinPeak 2S) and 0.7% (TwinPeak 2) for years 2 to 25. This means the final year warranted power output has been increased to at least 85.5% after 25 years of operation for the TwinPeak 2S and 80.7% for the TwinPeak 2.
For those who have had REC modules installed in the last few months, you may not have missed out – the beefed up warranty arrangements apply to REC solar panels delivered to REC's customers (which I assume means installers/wholesalers) on or after October 31, 2018.
Further details on the changes can be found here.
A boosted product warranty is a signal of product confidence, although it should be noted that panel manufacturers can offer generous coverage and then disappear along with local representatives, importers and installers – not that there's any signs REC is going anywhere.
REC claims that from more than 4 million REC solar panels manufactured each year, fewer than 400 return from the field – less than 0.01%
On a related note, SQ's Ronald has a thing about solar panel warranties; particularly with regard to performance warranty issues generally – read more in Solar Panel Performance Warranties Are Still Crap But Getting Better .
Footnotes
REC Group was founded in Norway in 1996 and has its headquarters there, but it manufactures panels in Singapore and is owned by a Chinese corporation. Read more here ↩