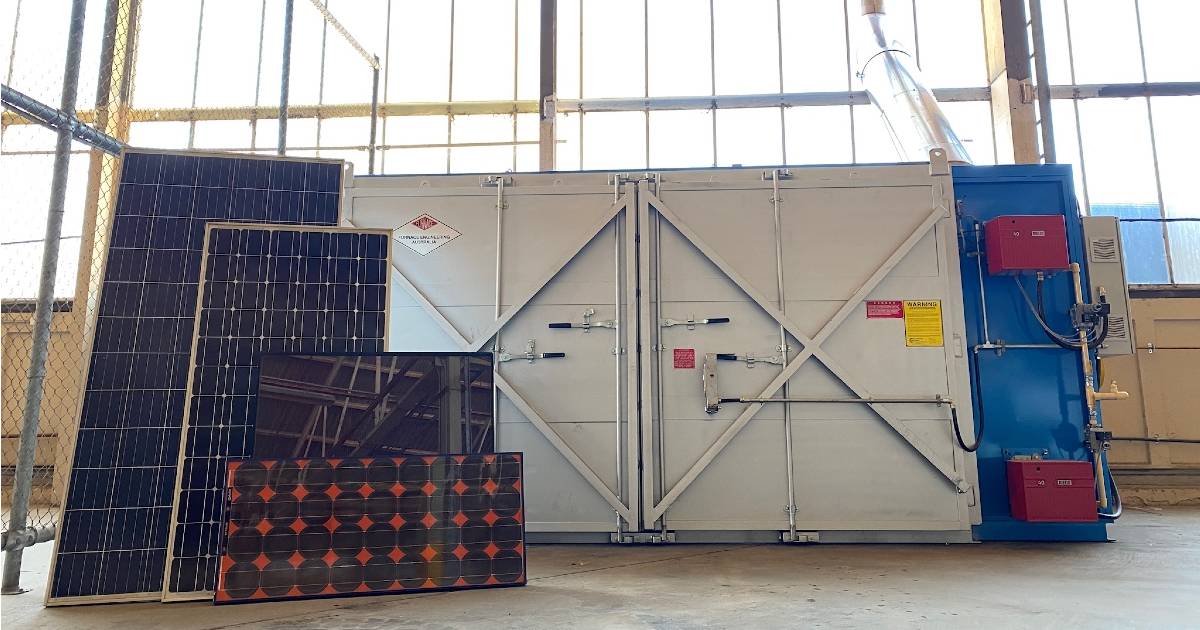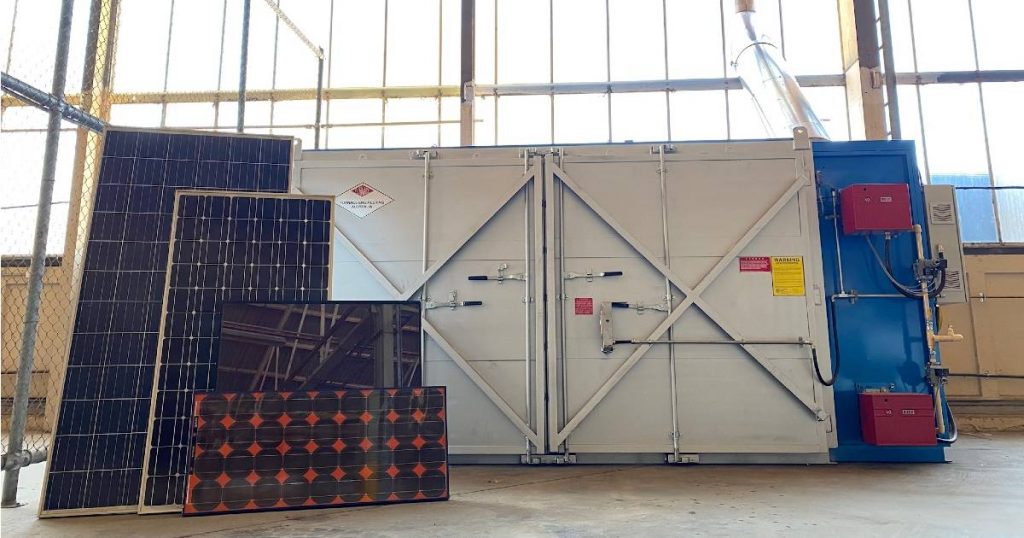 A solar panel recycling facility in Adelaide's south officially commenced operations this week – and it should be kept pretty busy.
Tens of millions of solar panels have been installed on rooftops across Australia and added to those are the many millions more installed at solar farms throughout the country.
While good quality modules will quietly go about their business of generating clean electricity for decades, at some point they'll need to be replaced. There's also the issue of poor quality panels already appearing in landfills and leftovers from system upgrades often with nowhere else to go.
A coordinated approach to solar panel recycling in Australia is needed. Federal Minister for the Environment Sussan Ley told Australia's solar industry in June this year an industry-led nationwide scheme design for dealing with solar panel waste must finalised by June 2022. What wasn't mentioned were claims the feds walked away from a previous attempt to make that happen.
But anyhow, while we can look forward to a better approach to end-of-life solar panel disposal in the not-too-distant future, some companies are already well down that path.
One is Reclaim PV Recycling. In February this year, the company committed to a long-term lease on a facility in the suburb of Lonsdale, which is around 26 kilometres south of Adelaide's CBD. Onkaparinga Now reported yesterday the facility is now formally operational.
The facility is expected to process about 70,000 panels annually, which would divert approximately 1,400 tonnes of waste from landfill each year. It won't have to wait around for panels to come in as it had already amassed a stockpile of tens of thousands of modules. Reclaim guarantees 100% of solar panels it processes will be recycled and the materials extracted will be re-used.
It also looks like the facility will be recycling solar inverters.
The Reclaim PV Recycling Process
The panels first have their valuable aluminium frames and junction boxes removed before they are put into a furnace briefly to separate the glass from the solar cells. After the glass is removed, what's left is subjected to pyrolysis, which involves heating in regulated conditions to flash points for separation of the elements.
Reclaim notes (bolding mine):
"Discharge effluent consists primarily of carbon dioxide and water vapour, which are invisible, odourless and harmless."
That statement might need a bit of a tweak if rumours are true carbon dioxide can be problematic.
Some of the panels that have and will wind up at Reclaim are still serviceable. While the company is focused on recycling, it has already taken steps to commence testing to set up for export from Australia for panels that still have some useful life left in them.
What Does Reclaim Solar Panel Recycling Cost?
This isn't a free service. The recycling fee is generally $10 excluding GST and freight per panel, but could be less for large or frequent quantities. In terms of getting panels to Reclaim if you don't live or work nearby and given freight would add significantly to the cost of disposal, the company is in the process of establishing a drop off network across Australia.
Adelaide won't be Reclaim's only processing site. In June this year, the company received approvals to begin PV recycling at a facility in Brisbane. It was originally intended the facility would be up and running by the end of this year; but there hasn't been any recent news on progress.