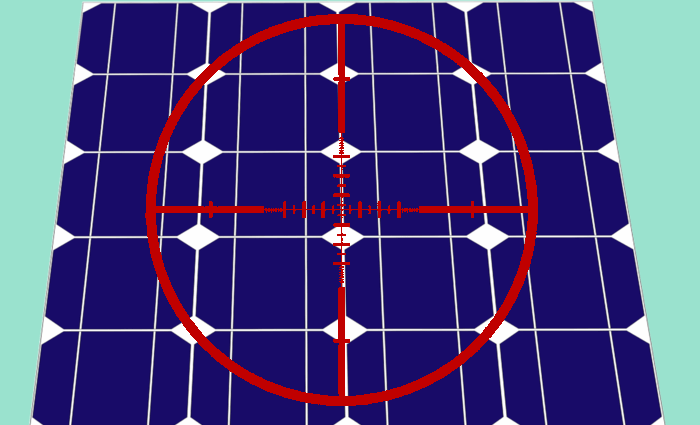 Australia's Clean Energy Regulator has alerted registered agents of a scam involving the creation of small-scale technology certificates (STCs) for solar power systems that don't exist.
Australia's major solar subsidy is based on STCs, the value of which are usually traded for a point of sale discount on a solar power system. While the solar buyer pays a reduced up-front price, the certificates can only be generated after a system is installed and must be created by a registered agent, who is assigned the rights to them. Once created, the agent can then sell the STCs on the renewable energy certificate (REC) market.
Solar companies can also be registered  agents or have an arm dealing with this function, or they may choose to use another party. The Regulator currently lists 88 registered agents in Australia, but this number only includes those who have elected to make their information publicly available.
It appears a scam involving fake solar retailers conning or attempting to con agents into creating certificates for systems that have never been installed may not be just a couple of isolated cases.
"It is important that agents​​ conduct due diligence when dealing with any business and have rigorous compliance processes in place to establish that they are dealing with a legitimate entity," said part of a statement from the Regulator.
In March, the Regulator stated it would be visiting registered agents across the country starting this month to discuss compliance obligations.
Warning Signs
The Clean Energy Regulator mentions a number of potential warning signs that a system STCs are being claimed for has not been installed:
Rural area installations where up to date aerial photography is not available.
Unsuccessful attempts to contact system owners to verify details.
The solar business is new and has little or no online presence or advertising.
The purported proprietor's identity cannot be adequately verified.
As to how often this scam has been attempted or known to have been carried out isn't clear. The Regulator is urging registered agents who believe they have been approached by solar PV businesses engaged in this activity to contact it immediately via CER–[email protected]
The warning is part of increased scrutiny by the Regulator on the management of the Small-scale Renewable Energy Scheme (SRES). In 2017, it claimed a couple of significant scalps in incidents involving thousands of certificates that had been improperly created based on false information provided by third parties.
"Monitoring activities will reach out across the STC creation chain to identify any party that contributes to the improper creation of STCs. Enforcement action will be taken against any scheme participant who commits an act of fraud or serious non-compliance," it states.
While it's never pleasant to hear about dodginess associated with Australia's solar energy sector, it's good to see the Regulator working hard to help to maintain the overall integrity of the Scheme.
CEC Flags Solar Telemarketing Practices
In other recent compliance related news, the Clean Energy Council yesterday reminded solar companies the Australian Communications and Media Authority (ACMA) is targeting telemarketing activities of solar businesses. As we reported last month, the ACMA has put the industry in its crosshairs following a high number of complaints from consumers on the Do Not Call Register who have been approached by telemarketers. A couple of companies have already had to shell out significant sums for infringements.
"Remember, it's not just the call centre that can be held liable for telemarketing calls made to people on the register, but also the business who engaged them," states the Council.
The CEC offers some tips in maintaining compliance here.
The risk associated with telemarketing is another reason why solar sales lead quality certainly trumps quantity.