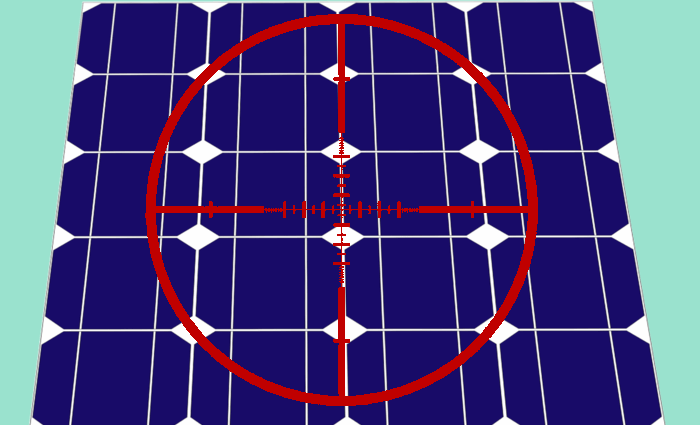 Australia's Clean Energy Regulator has announced enforcement action concerning another company it states improperly created small-scale technology certificates (STCs) associated with solar power installations.
Australia's major solar subsidy, still often referred to as the "solar rebate", is based on Small-scale Technology Certificates (STCs). The number of certificates a system is eligible for depends on its size and where in Australia it is installed. The certificate value is usually traded for a point-of-sale discount on a system.
In order for Registered Agents to create certificates for grid-connected solar power installations, the systems must have Clean Energy Council (CEC) approved solar modules/inverters and have been installed by (CEC) accredited installers.
The Regulator states Emerging Energy Solutions Group Pty Ltd improperly created a large number of STCs based on false information and representations provided to the company by third parties. The Regulator says Emerging Energy's compliance procedures failed to identify that the information provided to the company contained false details.
Emerging Energy has voluntarily entered into an enforceable un​dertaking​ with the Clean Energy Regulator regarding the situation, which includes the company updating its compliance program, surrendering improperly created STCs and reinspecting solar PV installations.
15,878 Improperly Created STCs
According to the Regulator, a total of 15,878 STCs did not meet requirements. A related document doesn't indicate dates when the certificates were generated, but STC values have fluctuated this year from ~$26 to just under $40. Currently, they are worth around $37 a pop. Even based at the low end of the price range for this year, the number of STCs involved would represent a value just shy of $413,000.
The Regulator states 5,724 STCs were associated with non-compliant solar panels in 36 solar power systems, all installed in New South Wales. The panel brands noted are ReneSola Jiangsu Ltd and in one instance, Changzhou Trina Solar Energy Co Ltd.. While the CECs Approved Products list currently includes a large number of  ReneSola and Trina Solar panel models, the modules involved would not have been on the list at the time of installation; making them non-compliant. Under the terms of the enforceable undertaking, where non-compliant solar panels have been used, they will need to be replaced with "compliant PV systems".
10,154 STCs were improperly created for 146 systems that were not installed by a CEC accredited installer. Most of these solar power systems were installed in Victoria and seven in New South Wales. These systems will need to be inspected, and any not meeting regulatory requirements must be fixed.
Further details of the enforceable undertaking can be downloaded here (PDF).
"The Clean Energy Regulator takes fraud and non-compliance seriously and to ensure integrity in the scheme, we have increased proactive monitoring activities and enforcement actions," said a statement from the Regulator.
Its first action since announcing the STC crackdown a few months ago was in relation to P & N NSW Pty Ltd (registered business name: "Euro Solar") – that enforceable undertaking can be viewed here. Another company to feel the Regulator's wrath recently was Green & Gold Solar.